The 10 Best Linux Hardware and System Info Tools in 2020
Submitted by Rianne Schestowitz on Monday 22nd of June 2020 07:29:29 PM
Filed under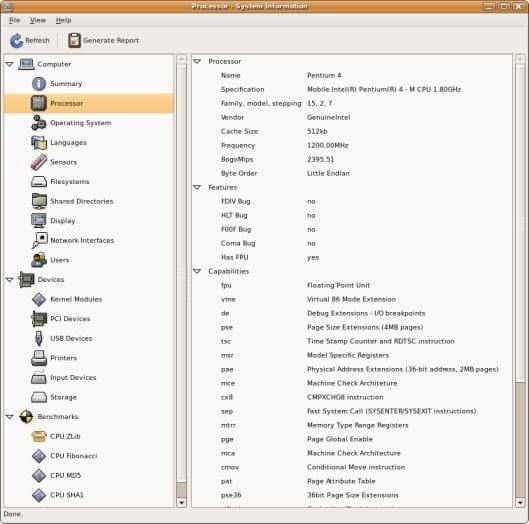 Linux system info tools let you view the detailed state of the hardware components of your machine running Linux based distributions. Although, the Windows platform is preferred by most of the gamers apart from gaming consoles. The hardware sentinels and tech geeks have an obsession with Linux. We know that Linux offers great flexibility to the superuser. But most of the Linux distributions do not offer built-in hardware info tool on Linux that offers an easy to use GUI. But the awesome developer community is offering some great tools for this purpose.
»
Printer-friendly version

1709 reads

PDF version
More in Tux Machines
Android Leftovers

LibreOffice 7: Why a paid enterprise edition could be a positive change

The RC1 candidate of LibreOffice was recently released. Soon after, something odd was discovered in the About LibreOffice window. It seems the developers had tagged that release candidate as a Personal Edition. What did this mean? Of course speculation is running amok with rumors that LibreOffice is no longer going to be free. After all, the open source office suite has always been free and never before hinted at ever not being free. Yet, there was that oh-so-obvious change in the About dialog indicating something was amiss. After all, it's a pretty easy conclusion to draw when said dialog clearly states (Figure A): "The Personal Edition is supported by volunteers and is intended for individual use."

today's leftovers

today's howtos

At this point, or rather, just before this point, I was inclined to blame systemd. But it turns out, there's nothing wrong with it. Now, there were/are bugs in it, which is why it comes up quite high if you search for any connectivity problems in Linux.

Now that lockdown is lifting a bit in Scotland, I've been going a bit further for exercise. One location I've been to a few times is Tyrebagger Woods. In theory, I can walk here from my house via Brimmond Hill although I'm not yet fit enough to do that in one go. Instead of following the main path, I took a detour along some route that looked like it wanted to be a path but it hadn't been maintained for a while. When I decided I'd had enough of this, I looked for a way back to the main path but OpenStreetMap didn't seem to have the footpaths mapped out here yet. I've done some OpenStreetMap surveying before so I thought I'd take a look at improving this, and moving some of the tracks on the map closer to where they are in reality. In the past I've used OSMTracker which was great, but now I'm on iOS there doesn't seem to be anything that matches up.