Debian-based Grml 2020.06 Released and NsCDE in Debian-based Sparky
Submitted by Roy Schestowitz on Friday 3rd of July 2020 09:39:12 PM
Filed under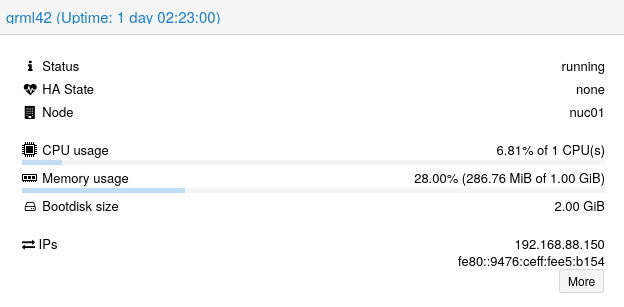 We did it again™, at the end of June we released Grml 2020.06, codename Ausgehfuahangl. This Grml release (a Linux live system for system administrators) is based on Debian/testing (AKA bullseye) and provides current software packages as of June, incorporates up to date hardware support and fixes known issues from previous Grml releases.

I am especially fond of our cloud-init and qemu-guest-agent integration, which makes usage and automation in virtual environments like Proxmox VE much more comfortable.

There is a new desktop available for Sparkers: NsCDE

What is NsCDE?

Not so Common Desktop Environment (NsCDE) is a retro but powerful (kind of) UNIX desktop environment which resembles CDE look (and partially feel) but with a more powerful and flexible framework beneath-the-surface, more suited for 21st century unix-like and Linux systems and user requirements than original CDE.
NsCDE can be considered as a heavyweight FVWM theme on steroids, but combined with a couple other free software components and custom FVWM applications and a lot of configuration, NsCDE can be considered a lightweight hybrid desktop environment.
»
Printer-friendly version

1674 reads

PDF version
More in Tux Machines
KPhotoAlbum 5.7.0 out now

We're pleased to announce a new release of KPhotoAlbum, the KDE photo management software! This time, it's mostly a maintenance release with a lot of code cleanup and bug fixes. Nevertheless, there are also some changes and new features. In detail...

Beelink GT-R Review – An AMD Ryzen 5 Mini PC Tested with Windows 10 and Ubuntu 20.04

One issue I did encounter both in Windows and in Ubuntu was that my 4-port KVM was not properly recognized. I did get a rather poor HDMI signal to the monitor however the USB port was not working and by extension neither were my wireless keyboard and mouse. However, using a USB-C hub (2 x USB 3.0 and 1 x HDMI) worked fine as did using the various HDMI and USB ports directly including wirelessly connected peripherals. Another point to note is that the power cord from the device to the power adapter is slightly shorter than most and the power adapter itself is quite large meaning care needs to be taken when using a US/EU to AU adapter for example. Overall this is a powerful mini PC (relative to similar form factor devices but excluding the higher-end Intel NUCs and comparable models) and the addition of capable graphics makes gaming possible together with light video editing. Equipped with a very good selection of ports and features including multiple configurable storage options, the GT-R makes a great impression as one of the first AMD based mini PCs. The only negative is that the fans are quite noisy when the processor is under load.

today's leftovers

NanoPi and Raspberry Pi