Python Programming
Submitted by Roy Schestowitz on Thursday 9th of July 2020 04:46:01 AM
Filed under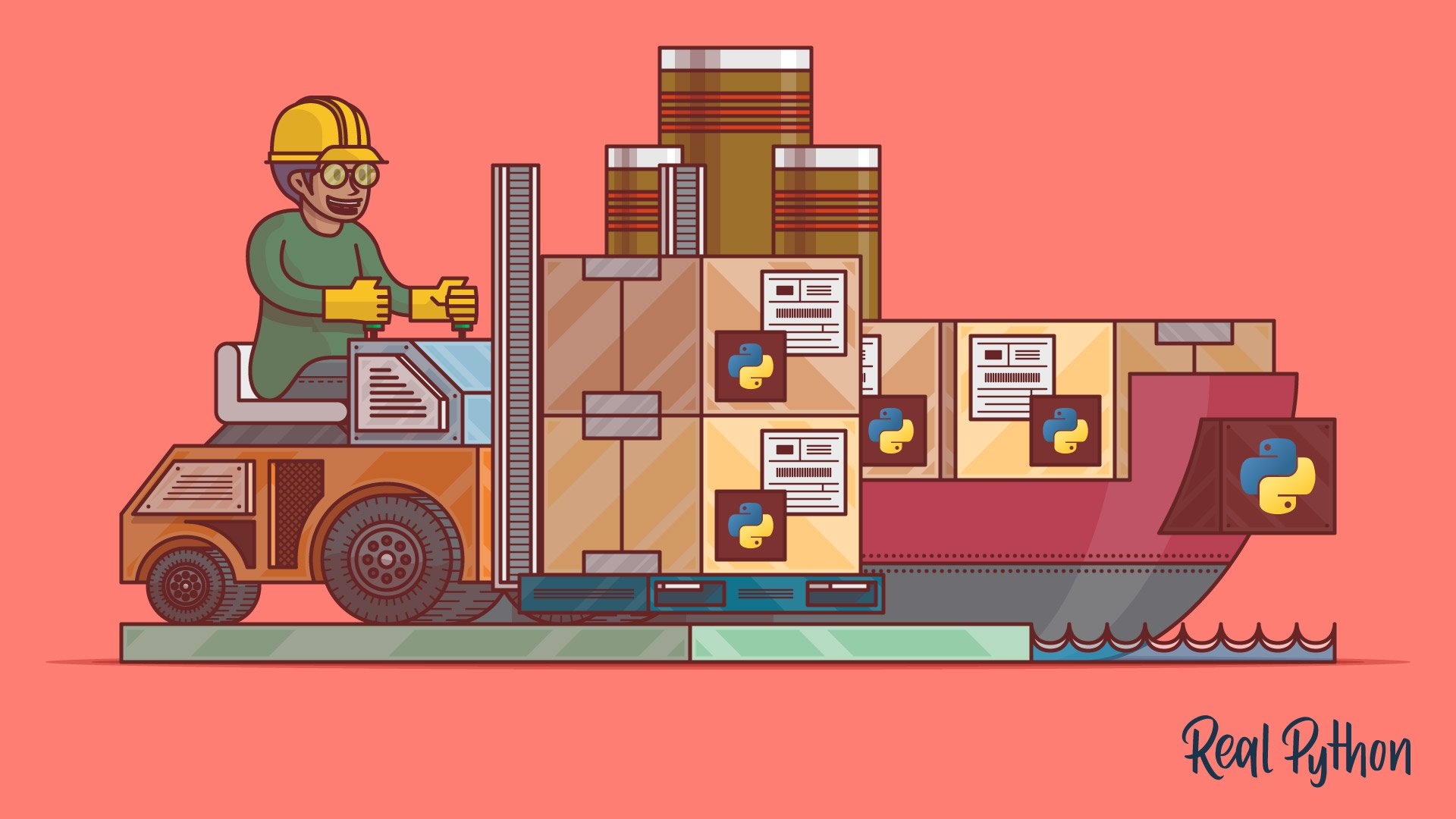 In Python, you use the import keyword to make code in one module available in another. Imports in Python are important for structuring your code effectively. Using imports properly will make you more productive, allowing you to reuse code while keeping your projects maintainable.

This tutorial will provide a thorough overview of Python's import statement and how it works. The import system is powerful, and you'll learn how to harness this power. While you'll cover many of the concepts behind Python's import system, this tutorial is mostly example driven. You'll learn from several code examples throughout.

I joined the Spyder team almost two years ago, and I never thought I was going to end up working on docs. Six months ago I started a project with CAM Gerlach and Carlos Cordoba to improve Spyder's documentation. At first, I didn't actually understand how important docs are for software, especially for open source projects. However, during all this time I've learned how documentation has a huge impact on the open-source community and I've been thankful to have been able to do this. But, from the beginning, I asked myself "why am I the 'right person' for this?"

Improving Spyder's documentation started as part of a NumFOCUS Small Development Grant awarded at the end of last year. The goal of the project was not only to update the documentation for Spyder 4, but also to make it more user-friendly, so users can understand Spyder's key concepts and get started with it more easily.

This probably is the fourth (or is it fifth) time, I'll be attempting to learn how to program.
And probably the same number of attempts at #100DaysOfCode.

Notes I've taken from the videos I watched, today. This is my attempt at Feynman-ing (below), what I learnt so far.

Classes and Object Oriented Programming started to come together for me, when I saw Kushal using them.

To use my father's carpentry analogy, I could in theory just hammer nails into wood to join them.
But to make a really strong joint, I could use other methods.
I could screw pieces of wood together, which is markedly better than just nailing them.
I could chisel wood and create a dovetail or mortise joint.

Python is a powerful programming language used for web application development. It is also a widely popular programming language used for machine learning and artificial intelligence applications.

With Python, complex programming problem-solving becomes simpler. There are several approaches to problem-solving in Python. OOP is one of those approaches.

In this article, I will introduce you to some fundamental OOP principles in Python development.
»
Printer-friendly version

1799 reads

PDF version
More in Tux Machines
Our favorite open source writing tools

Writing is one of the primary ways we communicate, and it's endlessly fascinating to see the different ways writers work. I can hardly imagine writing before computers and their ability to instantly edit and rearrange the words I've typed onto a screen. Likewise, I wonder whether people who started out writing on a typewriter process their thoughts differently, even on a modern word processor, or whether their workflow has changed and adapted because of these new tools. We asked some of our correspondents how they get their thoughts into comprehensible words and what open source tools they prefer while doing so. As you might expect, we got different answers from everyone who answered.

Lightweight Linux Distros for Old Laptop (2020)

Do not discard that old PC or laptop yet. You can use a lightweight Linux distro to make them as good as new. Some of these Linux distros are specifically for use in older machines. You can use any of the lightweight Linux distros and bring your old machine back to life. In as much we focus on the old distros, we do have some new releases that do not require many resources that can re-invent your old computers.

The 40 Best Raspberry Pi Blogs For The Pi Geeks

If you are a Raspberry Pi Geek, then this article about the Raspberry Pi blogs is sure to take the nerves out of you. It is often that you get stuck with a new project and crave for the accurate tutorials. Also, some beginners get confused about where to start and wish they had a resource to start with. To help with that, many Raspberry Pi enthusiasts like you have created blogging sites that are being updated regularly. In this modern world, with the emerging importance of IoT and machine learning, Raspberry Pi is a must to learn. In this article, I am going to talk about 40 best Raspberry Pi blogs you should really look into. If you are thinking of starting a new project or making your own invention using the Raspberry Pi, you are ought to need these blog sites.

Audiocasts/Shows: Destination Linux, FLOSS Weekly, Unfettered Freedom, TLLTS and Noodlings