Expand your Raspberry Pi with Arduino ports
Submitted by Roy Schestowitz on Thursday 9th of July 2020 01:00:23 PM
Filed under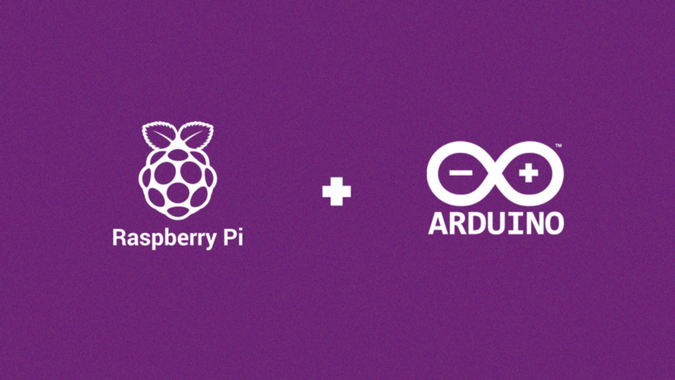 As members of the maker community, we are always looking for creative ways to use hardware and software. This time, Patrick Lima and I decided we wanted to expand the Raspberry Pi's ports using an Arduino board, so we could access more functionality and ports and add a layer of protection to the device. There are a lot of ways to use this setup, such as building a solar panel that follows the sun, a home weather station, joystick interaction, and more.
[...]
The first step is to expand the Raspberry Pi's ports to also use Arduino ports. This is possible using Linux ARM's native serial communication implementation that enables you to use an Arduino's digital, analogical, and Pulse Width Modulation (PWM) ports to run an application on the Raspberry Pi.
This project uses TotalCross, an open source software development kit for building UIs for embedded devices, to execute external applications through the terminal and use the native serial communication. There are two classes you can use to achieve this: Runtime.exec and PortConnector. They represent different ways to execute these actions, so we will show how to use both in this tutorial, and you can decide which way is best for you.
»
Printer-friendly version

1810 reads

PDF version
More in Tux Machines
Our favorite open source writing tools

Writing is one of the primary ways we communicate, and it's endlessly fascinating to see the different ways writers work. I can hardly imagine writing before computers and their ability to instantly edit and rearrange the words I've typed onto a screen. Likewise, I wonder whether people who started out writing on a typewriter process their thoughts differently, even on a modern word processor, or whether their workflow has changed and adapted because of these new tools. We asked some of our correspondents how they get their thoughts into comprehensible words and what open source tools they prefer while doing so. As you might expect, we got different answers from everyone who answered.

Lightweight Linux Distros for Old Laptop (2020)

Do not discard that old PC or laptop yet. You can use a lightweight Linux distro to make them as good as new. Some of these Linux distros are specifically for use in older machines. You can use any of the lightweight Linux distros and bring your old machine back to life. In as much we focus on the old distros, we do have some new releases that do not require many resources that can re-invent your old computers.

The 40 Best Raspberry Pi Blogs For The Pi Geeks

If you are a Raspberry Pi Geek, then this article about the Raspberry Pi blogs is sure to take the nerves out of you. It is often that you get stuck with a new project and crave for the accurate tutorials. Also, some beginners get confused about where to start and wish they had a resource to start with. To help with that, many Raspberry Pi enthusiasts like you have created blogging sites that are being updated regularly. In this modern world, with the emerging importance of IoT and machine learning, Raspberry Pi is a must to learn. In this article, I am going to talk about 40 best Raspberry Pi blogs you should really look into. If you are thinking of starting a new project or making your own invention using the Raspberry Pi, you are ought to need these blog sites.

Audiocasts/Shows: Destination Linux, FLOSS Weekly, Unfettered Freedom, TLLTS and Noodlings