KF6 Progress Report: Almost Bastille Day (July) Edition
Submitted by Roy Schestowitz on Sunday 12th of July 2020 05:57:13 PM
Filed under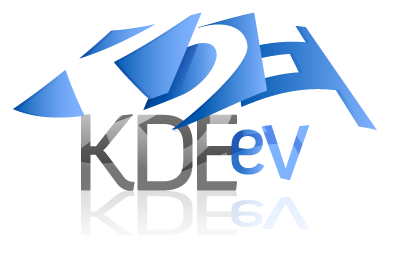 So the world has been hectic lately, dunno if you've seen the news, but that means that I didn't publish an update since my previous KF6 progress report back in February! Now that the lock down has been (temporarily?) lifted where I live and that things are a bit less crazy, it's time for an update.
An actual Qt 6 is not published yet and we didn't branch for KF6 yet either. Still as can be seen on the KF6 Workboard there are plenty of tasks in our backlog which can be acted upon now. No need to wait to participate, all the work done now will make the transition to KF6 easier later on anyway.
What has been done since the last post?
On the workboard, we currently have 22 tasks in progress and 4 tasks done. Clearly that's not a huge activity in more than four months but the state of the world might explain it in part. Obviously with so little tasks done, they mostly revolve around our usual suspects.
If you fancy becoming one of the unsung heroes of KDE, come and help working tasks from the KF6 Workboard! More hands are needed and right now is a good time to discover it and get into it than when Qt6 will be released. Indeed, when Qt6 will be around it will be much less quiet around here.
»
Printer-friendly version

3154 reads

PDF version
More in Tux Machines
Software: Bashtop, Cointop and Auto-cpufreq

Bashtop is a terminal-based resource monitoring utility in Linux. It's a nifty command-line tool that intuitively displays statistics for your CPU, memory, running processes, and bandwidth to mention just a few. It ships with a game-inspired and responsive terminal UI with a customizable menu. Monitoring various system metrics is made easy by the neat arrangement of various display sections. With Bashtop, you can also sort processes, as well as easily switch between the various sorting options. Additionally, you can send SIGKILL, SIGTERM, and SIGINT to the processes that you want.

Auto-cpufreq, automatic CPU speed & power optimizer for Linux to improve battery life, released version 1.2 with AMD support. Different to cpufreq indicator and / or TLP, Auto-cpufreq automatically make "cpufreq" related changes based on active monitoring of laptop's battery state, CPU usage and system load. Ultimately allowing you to improve battery life without making any compromises.

today's howtos

Security, Fear, Uncertainty, Doubt

SUSE/OpenSUSE: Tumbleweed, YaST and Corporate Stuff