Free software is what unites us
Submitted by Roy Schestowitz on Friday 17th of July 2020 04:30:18 AM
Filed under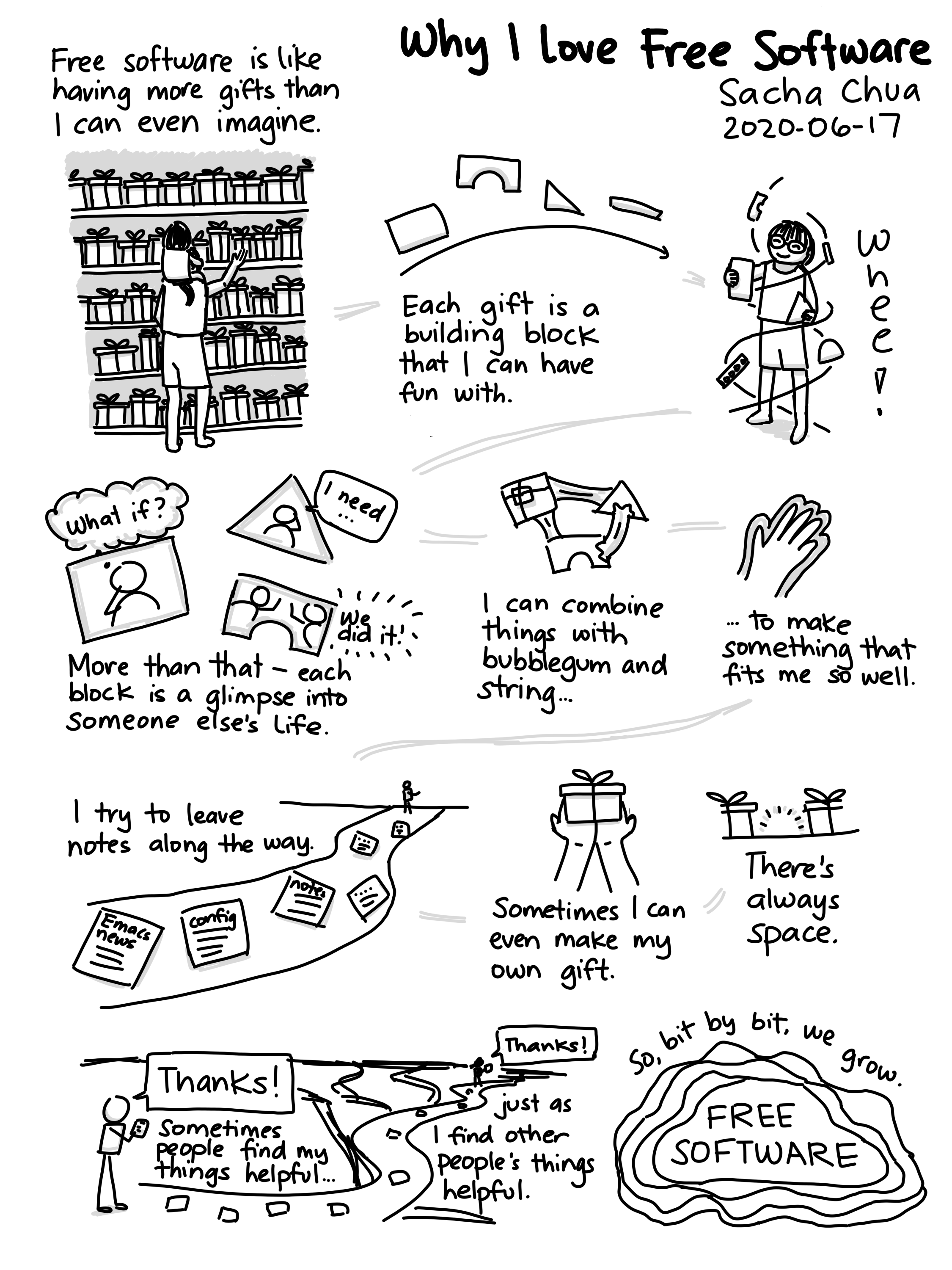 This spring, as the time for planning our biannual appeal came around, we discussed the difficult time all of us are experiencing: charities like us, the free software community, and every individual. And it led us to consider why people from all walks of life cherish user freedom.
The socially distant, digital way in which we are carrying on our work and private lives is affecting our software freedom. Globally, decisions to transition to an online and remote life were made with less consideration than we normally put into them, giving proprietary corporations access to parts of our lives we normally protect. Lately, we have been pointing to grim examples of bulk surveillance and privacy violations in the realms of education and communication to help everyone understand why this fight is so important.
But we shouldn't forget that free software is an inherently positive story. It celebrates the creativity and skill that come from collaboration, and the freedom that you have if you understand a program or can freely choose to rely on information about it from someone you trust. Having the right to read, modify, contribute to, and share software we use has changed our lives, and countless others. There are so many people who continue to motivate us to fight for free software with their work, so we decided to ask them to share their stories on why they love free software, and what user freedom means to them or their business.
»
Printer-friendly version

2429 reads

PDF version