KPhotoAlbum 5.7.0 out now
Submitted by Rianne Schestowitz on Sunday 9th of August 2020 05:17:49 PM
Filed under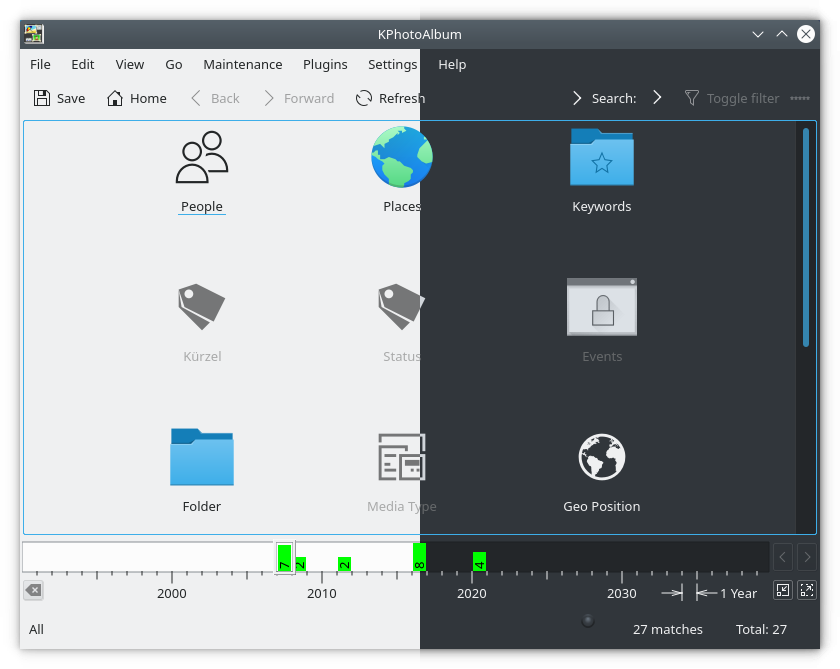 We're pleased to announce a new release of KPhotoAlbum, the KDE photo management software! This time, it's mostly a maintenance release with a lot of code cleanup and bug fixes. Nevertheless, there are also some changes and new features. In detail...
»
Printer-friendly version

1960 reads

PDF version
More in Tux Machines
GoAccess (A Real-Time Apache and Nginx) Web Server Log Analyzer

GoAccess is an interactive and real-time web server log analyzer program that quickly analyze and view web server logs. It comes as an open-source and runs as a command line in Unix/Linux operating systems. It provides brief and beneficial HTTP (webserver) statistics report for Linux administrators on the fly. It also takes care of both the Apache and Ngnix web server log formats. GoAccess parses and analyze the given web server log formats in preferred options including CLF (Common Log Format), W3C format (IIS), and Apache virtual hosts, and then generate an output of the data to the terminal.

10 Linux Based Mini PCs to Buy in 2020

It won't be wrong to say that mini PCs have all the potential in the world to take over the computer market shortly. Not only do they save a lot of space on your computer desk but also work in a very power-efficient manner while also causing less noise. Although they could be a tad more expensive than regular desktop PCs, they will actually save you some money in the long run. With that being said, one thing that should be noted here is that most of these mini PCs are not as powerful as your regular desktop computers when it comes to processing power, memory size, and storage space. Accordingly, users who don't plan on either gaming or video editing should definitely give these computers a shot. The 10 Best Linux-based Mini PCs Mini PCs aren't anything new since they've been in the computer market for quite a while now. However, the number of such computers that have optimal support for Linux distros is still relatively small. So, in this article, we're going to do all the research for you and provide you with some of the best Linux-based mini PCs out there right now.

Auto-Suspend Inactive X11 Applications To Reduce CPU And Battery Usage With XSuspender

XSuspender is a tool to suspend X11 applications when they are inactive. Its purpose is to reduce CPU usage, which in turn reduces the battery usage, and decreases the CPU temperature and fan noise. The tool uses SIGSTOP, which prevents the process from obtaining further CPU time, or a custom shell script that you can specify, to suspend an application after its window loses focus. When the window regains focus, it's immediately resumed so you can continue from where you left off.

Note-Taking App Simplenote 2.0 Released With Support For Internal Links, More

The Simplenote Electron desktop application has received a major update yesterday. The new 2.0.0 version includes a rewrite "of some key parts of the app, as well as replacing the editor component and adding support for internal links". Simplenote is a note-taking application with optional Markdown support. There are applications for desktops (Linux, Windows and macOS), iOS and Android, and there's also a web client. The Simplenote applications are free and open source software, but the server is not (though there's no cost in using it to sync notes). Originally created by Simperium back in 2008, Simplenote is developed by Automattic, the company behind Wordpress.com, Akismet, etc., since 2013. Simplenote features include notes version history, instant search and search by tags, public note links, optional Makrdown support, different note views, light and dark themes, and the ability to export notes.