Flameshot Screenshot Tool 0.8.0 Released with Counter Tool
Submitted by Rianne Schestowitz on Sunday 20th of September 2020 10:01:11 PM
Filed under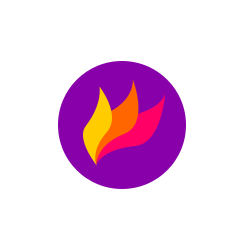 Flameshot, powerful yet simple to use screenshot tool, released version 0.8.0 with new editing tools, improvements, and many fixes.
Flameshot 0.8.0 added the popular requested circle counter tool. It added a button in left-side of screen to open the sidebar, which was previously only accessible by hitting Space on keyboard.
The blur tool has been replaced by pixelate tool. If the "thickness" is 0 or 1, the old blur behavior is preserved. If the thickness is increased past 1 the image will pixelate by the thickness.
»
Printer-friendly version

2161 reads

PDF version
More in Tux Machines
Android Leftovers

Stereoscopic cam board taps Raspberry Pi CM4

StereoPi is going to Crowd Supply to pitch an open-spec "StereoPi v2" stereoscopic camera board that works with the Raspberry Pi CM4. The v2 adds a Type-C port and advances to GbE and 802.11ac. In Dec. 2019, Russia-based Virt2real found Crowd Supply success with a StereoPi stereoscopic camera board that works with the Raspberry Pi Compute Module 3 (CM3). Now operating under the StereoPi name, the company has posted a Crowd Supply page for a second-gen model that uses the new Raspberry Pi CM4.

8 Tools to Easily Create a Custom Linux Distro

When there are so many Linux distros out there, you are probably wondering why someone would want to create their own distro instead of getting a readymade one. While in most cases a readymade distro is fine, if you want to have a distro that is 100 percent tailored to your needs (or your mum or dad's needs), you may have to create your own custom Linux distro. With the right tools, creating your own Linux distro isn't as hard as it seems, though it takes time for sure. There are many tools for the purpose – some of them are universal, and some of them are distro-specific. Here are eight of them.

today's leftovers