OSS: OSI, Cyphon and Swedish e-Krona
Submitted by Roy Schestowitz on Friday 25th of September 2020 06:38:49 PM
Filed under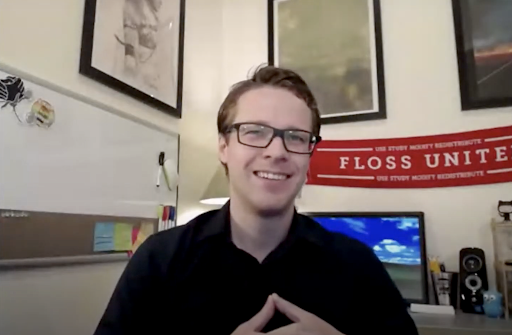 OSI's Joshua Simmons examines the current state of open source in this presentation from the recent State of the Source Summit.
Paragraphs
In his keynote presentation at the recent State of the Source Summit, Joshua Simmons, President at Open Source Initiative, provided a thoughtful look at the state of open source today, acknowledging strengths and shared history and examining challenges with an eye toward conscious, collaborative improvement.

Open source has gone "from fringe to mainstream," Simmons said, and the ecosystem has understandably undergone many changes. In this moment, he said, open source is being tested, with questions being raised about the sustainability of projects, the health and safety communities, fair treatment of maintainers, and open source's overall ability to weather attempts at redefinition. 

In the talk, Simmons explored various open source narratives, discussed OSI's role, and described the organization's 

Enterprise and often government are required to handle dozens of incident reporting sources at once, which is not resources or cost-effective at all.

Some companies are still using emails, ticket systems, CRMs, or messaging systems for incident reports.

To resolve this issue, they need a centralized incident tracking management system and here comes Cyphon.

Cyphon is an open-source incident management and response platform. It helps the enterprise to track incident from different sources, prioritize them and automate the response system for them.  

The BIS working paper compares digital currency initiatives by the central banks of China, Sweden, and Canada. Describing the Swedish e-Krona project, "preference will be given to solutions built on open source code," the paper says. BIS refers to a study by senior advisers working for the Riksbank, published in June.

The bankers outline their ideas for the e-Krona, which is intended as a complement to cash. They bank prefers an 'open architecture' (see 2018 report on the Riksbank's e-krona project) but the researchers in June seem to be still undecided on the choice between proprietary or open source technology, listing weaknesses for both. (In the case of proprietary software: IT vendor lock-in, and for open source: the risk of the community being abandoned or the build-up of dependence on open source consultants.)
»
Printer-friendly version

1896 reads

PDF version
More in Tux Machines
GNU Taler news: RFC 8905 - "The 'payto' URI Scheme for Payments" published

We are happy to announce the publication of RFC 8905 by the IETF. RFC 8905 defines the 'payto' Uniform Resource Identifier (URI) scheme for designating targets for payments. A unified URI scheme for all payment target types allows applications to offer user interactions with URIs that represent payment targets, simplifying the introduction of new payment systems and applications.

It's Time To Admit It: The X.Org Server Is Abandonware

The last major release of the X.Org Server was in May 2018 but don't expect the long-awaited X.Org Server 1.21 to actually be released anytime soon. This should hardly be surprising but a prominent Intel open-source developer has conceded that the X.Org Server is pretty much "abandonware" with Wayland being the future. This comes as X.Org Server development hits a nearly two decade low, the X.Org Server is well off its six month release regiment in not seeing a major release in over two years, and no one is stepping up to manage the 1.21 release. A year ago was a proposal to see new releases driven via continuous integration testing but even that didn't take flight and as we roll into 2021 there isn't any motivation for releasing new versions of the X.Org Server by those capable of doing so.

RISC OS 5.28 now available

Slightly delayed from our original target in Spring, we're pleased to announce RISC OS 5.28 is now available for all platforms that met or exceeded our stable release criteria. What's inside? The extra few months has allowed us to pack in a fantastic 366 improvements to the 'HardDisc4' image and applications, and a similarly impressive 344 improvements to the main operating system. Enjoy an overhauled Paint, up-to-date network security, system wide clipboard support, all running faster thanks to our community led bounty schemes.

9 Best Free and Open Source Linux Archive Managers

A file archiver is computer software which brings together a group of files into a single archive file. An archive file is therefore a collection of files and directories that are stored in one file. There are many advantages of storing multiple files this way. For example, an archive is a great way to store backup data, transfer files to another directory, or to a different computer. Archive files are often compressed to save disk space and reduce transfer times. This type of utility lets users compress, decompress, and archive files and directories. Most archivers also store additional metadata such as user and group permissions, timestamps, and directory structures. Other features often found in archive managers include support for multiple volumes, encryption, Unicode names, password protection, and integration into the shell. The granddaddy of archive managers is the tar utility (together with the ar and cpio tools). Tar was created in the early days of Unix and remains an essential utility for any Linux system. The filename extension .tar is synonymous with file archives. Other types of archive formats include .iso (for optical storage mediums such as CDROM and DVD-ROMs), .shar, .cpio, and .ar. Linux has a good range of open source archive managers, both console based (such as tar) or sporting an attractive graphical user interface and integrating with a desktop environment. Here's our recommendations. Hopefully there will be something of interest for anyone who wants to backup their data, create new archives, and decompress files downloaded from the internet.