Tiny Rock Pi S and Raspberry Pi
Submitted by Roy Schestowitz on Monday 28th of September 2020 04:10:48 AM
Filed under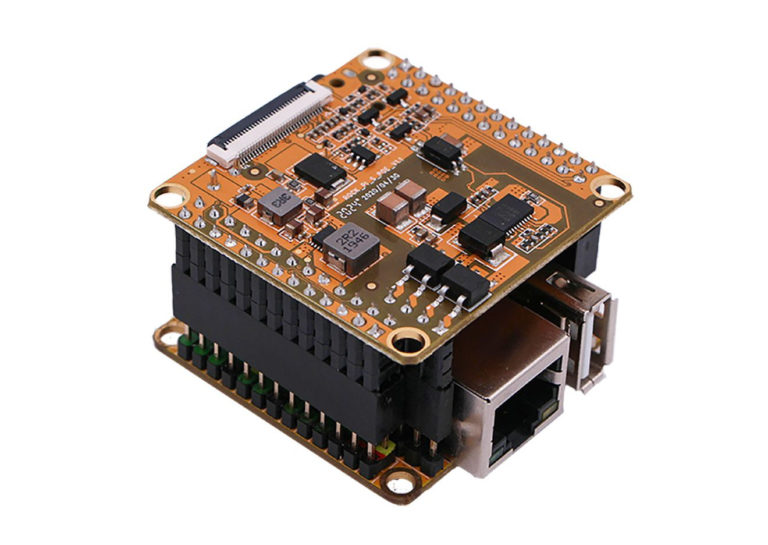 Powered by a Rockchip RK3308 quad-core Cortex-A35 processor, Radxa Rock Pi S single board computer was launched with specifications listing PoE support via an add-on board. Just one little problem though: it was not available for sale.

The good news is that Radxa has now launched a PoE HAT for the Linux SBC adding support for 802.3af PoE up to 10W input, making it one of the smallest single board computers with PoE support in the world, and adding audio features with a 3.5mm audio jack, and an FPC connector for a microphone array. It can be purchased on Seeed Studio for $13.00.

  

Initially designed as a low-cost computing board for teaching kids to code, the Raspberry Pi has since evolved into a fully fledged PC comfortably capable of replacing your desktop setup. At the same time, the board's legions of dedicated fans have ensured a steady stream of ingenious open-source projects: media center, weather station, virtual assistant, Lego-powered book scanner – if you can imagine it, the chances are it's been done.

[...]

Cybersecurity has become a major concern for companies while their employees are working from home, who now have far less visibility on the devices being used to access corporate data. While a Raspberry Pi won't provide the solution for IT admins, it can be modified into a handy network-monitoring tool that will allow you to keep an eye on devices and data connecting to your home network.

 

For almost a decade, I've been very slowly making progress on a multicast IPTV system. Recently I've made a significant leap forward in this project, and I wanted to write a little on the topic so I'll have something to look at when I pick this up next. I was aspiring to have a useable system by the end of today, but for a couple of reasons, it wasn't possible.

[...]

The Raspberry Pi devices will run DVBlast, an open-source DVB demultiplexer and streaming server. Each of the tuners will be tuned to a different transponder giving me the ability to stream any combination of available channels simultaneously. This is everything that would be needed to watch TV on PCs on the home network with VLC.

I've not yet worked out if Kodi will accept multicast streams as a TV source, but I do know that Tvheadend will. Tvheadend can also act as a PVR to record programmes for later playback so is useful even if the multicast streams can be viewed directly.

So how far did I get? I have built two Raspberry Pis in cases with the DVB-T hats on. They need to sit in the lounge as that's where the antenna comes down from the roof. There's no wired network connection in the lounge. I planned to use an OpenBSD box as a gateway, bridging the wireless network to a wired network.
»
Printer-friendly version

2684 reads

PDF version
More in Tux Machines
Wine 5.20 Released

The Wine development release 5.20 is now available.

What's new in this release (see below for details):
  - More work on the DSS cryptographic provider.
  - A number of fixes for windowless RichEdit.
  - Support for FLS callbacks.
  - Window resizing in the new console host.
  - Various bug fixes.

The source is available from the following locations:

  https://dl.winehq.org/wine/source/5.x/wine-5.20.tar.xz
  http://mirrors.ibiblio.org/wine/source/5.x/wine-5.20.tar.xz

Binary packages for various distributions will be available from:

  https://www.winehq.org/download

You will find documentation on https://www.winehq.org/documentation

You can also get the current source directly from the git
repository. Check https://www.winehq.org/git for details.

Wine is available thanks to the work of many people. See the file
AUTHORS in the distribution for the complete list.


Also: Wine 5.20 Released With Various Improvements For Running Windows Software On Linux

PostmarketOS update brings HDMI support for the PinePhone and PineTab

When the PinePhone postmarketOS Community Edition smartphone began shipping to customers in September it came with a version of the operating system with one important feature missing: HDMI output. So when my phone arrived a few weeks ago I was able to spend some time familiarizing myself with the operating system and I could plug in the included Convergence Dock to use USB accessories including a keyboard, mouse, and storage. But I wasn't able to connect an external display. Now I can.

today's howtos

Leftovers: Debian, Graphics and Audiocasts