ext4 (and FUSE) on FreeBSD
Submitted by Roy Schestowitz on Monday 26th of October 2020 07:27:06 PM
Filed under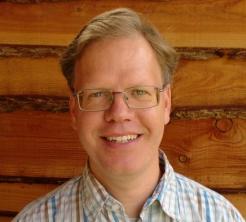 FreeBSD has a FUSE kernel module (Filesystems in User Space, I think), which allows it to use other filesystems – in user space – than it would normally do. Today it saved my bacon.
I do a lot of development work on a FreeBSD machine, with Linux as the target platform: that's what you get (punishment?) for writing Linux installers, I guess. I have a handful of development and test VMs, all in VirtualBox, all with a ZFS volume (a reserved chunk of disk) as virtual disk. This normally gives me a lot of freedom in what I do with my VM's HDDs: I can manipulate them easily from the host system. For testing purposes, that's usually either zeroing them out or putting some partition table on them beforehand.
For whatever reason, today VirtualBox was giving me no end of trouble: as I boot each Linux VM, it gets a ton of I/O errors reading the disk, then ends up wedged somewhere in what looks like Plymouth in the guest, and then VBox tells me there was an error and gives up on the VM. It's not physical I/O errors, since I can read all the data from the ZFS volume with dd, but how can I reach the data?
»
Printer-friendly version

2177 reads

PDF version
More in Tux Machines
Manjaro 20.1.2 Mikah Plasma review

Manjaro remains a bi-polar distro. On one hand, it's a unique project, with unique features, its own identity, true and independent effort to be a first-class system, constant improvement, and a level of quality that is starting to approach serious pro stuff. On the other hand, it's plagued with totally random issues that have no place in a wider-reach user-facing product. Nerds be nerds, fine, but ordinary folks cannot and will not do any trickery to get things working and running. That said, Manjaro Linux 20.1.2 Mikah plus Plasma delivers a reasonable desktop experience. Considering my newfound extra-jaded approach and significantly less tolerance than what I used to dedicate to reviews in the past, this is a pretty solid result. Overall, you get a lot of goodies. My one fear is - how long will the awesome last before it gets ruined by some unnecessary bug? Can Manjaro go only up from here? So far, looking at the range of distros released in the last several months, Mikah is one of the more successful contenders. Now, looking back several years, there were and are better and stronger and smarter choices for the average user out there, but when the sky is all gray and gloomy, a ray of sunshine on the horizon means a lot. Well, I hope the Manjaro team can turn this effort in a meaningful and long-lasting endeavor that delivers a seamless experience. We're not there yet of course - better application management, more robust updates and fewer nerd-in-the-middle stuff must be satisfied. That said, in the current Tux landscape, Manjaro 20 is a fairly solid offering. And I go back to my cave and its stalagmites of shed tears.

Mojolicious, PHP, grep update in Tumbleweed

Half a dozen openSUSE Tumbleweed snapshots have been released since last week's blog update for Geekos' favorite rolling release. Six packages were updated in the most recent 20201202 snapshot. An updated keyring was signed and obsolete documentation macros were removed in the update of mtools 4.0.26, which is a collection of utilities to access MS-DOS disks from GNU and Unix without mounting them. The timing and password encrypting/decrypting package python-scrypt updated to version 0.8.17 and added additional test vectors from Request for Comments. Another PyPI package python-atpublic updated from version 1.0 to version 2.1.1; the package dropped Python 3.4 and 3.5 and added Python 3.8 and 3.9. Someone was excited because the package also fixed the doctests to run and pass, which was highlighted with an exclamation point in the changelog - congrats. The other packages to update in the snapshot were fcitx-qt5 1.2.5, libmodulemd 2.10.0 and perl-Types-Serialiser 1.01. The first snapshot to arrive this month was 20201201. Three YaST packages were updated; the update of yast2-installation 4.3.22 fixed the full media product selection during the setup. Fingerprint reader package fprintd provided proper hotplug support and authentication now requires a new print to enroll with the 1.90.4 version. Other packages to update in the snapshot were the gaming library for game controllers libmanette 0.2.6, libyui-qt-pkg 2.48.5 and the real-time web application framework perl-Mojolicious 8.66.

Games: Stadia, Unreal Engine, Tuxedo BOOK XP14 and Much More

Raspberry Pi OS has a big new release out switching to PulseAudio

Time to warm up your little board as the Raspberry Pi OS has a big new releasing up for those of you sticking with the official Debian Linux based system. Sounds like it's a pretty huge update with a lot of work that went into it, which is great as the Raspberry Pi is a wonderful device for all sorts of uses (and yes gaming too!). For starters, this finally brings with it a major update to Chromium with version 84. They mentioned it took longer than they wanted but getting video hardware acceleration integrated takes a lot of work. Thanks to that you should see smooth video playback in browser and they've also paid special attention to the likes of Google Meet, Microsoft Teams, and Zoom due to the pandemic. This is the last release they support Flash with too. One big background change is their move to the PulseAudio sound server. Since Linux audio can be a little…complicated, PulseAudio deals with most of the interfaces available and puts it under one roof. Most normal distributions use it by default and so with this change Bluetooth audio on the Raspberry Pi OS should now be easier too. They're also automating some of the Bluetooth stuff to make it simpler for users. They're also now including Printing support out of the box, along with CUPS (Common Unix Printing System) and the system-config-printer UI to make it a smoother experience. Also: Diversity and inclusion in computing education — new research seminars