Educational Software GCompris is 20 Years Old Today
Submitted by Rianne Schestowitz on Thursday 19th of November 2020 11:38:11 AM
Filed under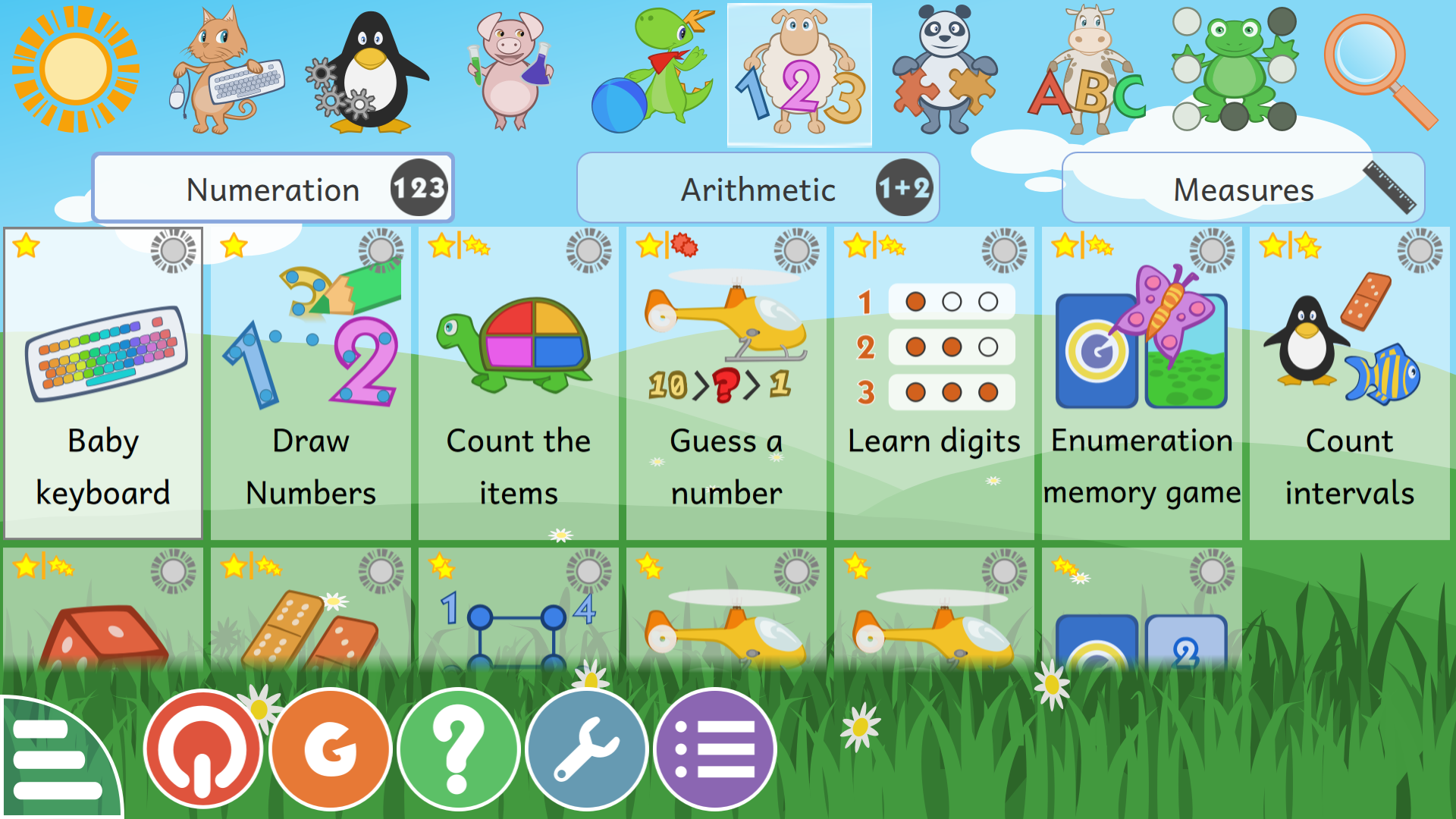 GCompris is a popular collection of educational and fun activities for children from 2 to 10 years old. GCompris has become popular with teachers, parents, and, most importantly, kids from around the world and offers an ever-growing list of activities -- more than 150 at the last count. These activities have been translated to over 20 languages and cover a wide range of topics, from basic numeracy and literacy, to history, art, geography and technology.
The newest version of GCompris also incorporates a feature that teachers and parents alike will find useful: GCompris 1.0 lets educators select the level of the activities according to the proficiency of each child. For example, in an activity that lets children practice numbers, you can select what numbers they can learn, leaving higher and more difficult numbers for a later stage. An activity for practicing the time lets you choose whether the child will practice full hours, half hours, quarters of an hour, minutes, and so on. And in an activity where the aim is to figure out the change when buying things for Tux, the penguin, you can choose the maximum amount of money the child will play with.
We have built the activities to follow the principles of "nothing succeeds like success" and that children, when learning, should be challenged, but not made to feel threatened. Thus, GCompris congratulates, but does not reprimand; all the characters the child interacts with are friendly and supportive; activities are brightly colored, contain encouraging voices and play upbeat, but soothing music.
»
Printer-friendly version

2379 reads

PDF version
More in Tux Machines
Getting Started with Raspberry Pi Pico using MicroPython and C

Raspberry Pi Pico board was just launched last Thursday, but thanks to Cytron I received a sample a few hours after the announcement, and I've now had time to play with the board using MicroPython and C programming language. I went to the official documentation to get started, but I had to look around to achieve what I wanted to do, namely blinking some LEDs, so I'll document my experience with my own getting started guide for Raspberry Pi Pico using a computer running Ubuntu 20.04 operating system. The instructions will be similar for Windows and Mac OS.

Tiny Core Linux Installation and Review

The OS architectures supported by Tiny Core Linux are x86. X86_64, and ARM processors. It may not be a complete package for a functional Linux distro or flavor, but the freedom and flexibility it offers is out of the box. Under Tiny Core Linux, you get to push your OS around rather than your OS pushing you around like in other platforms. The speed and simplicity under this Linux distro cannot be substituted. Moreover, the absence of a Desktop environment distractions under its user experience is another plus. It gifts you the perfect tinkering experience due to its lightweight nature.

PinePhone news roundup (1-24-2021)

It's been a busy week for PinePhone hardware and software developers. If you've been following LinuxSmartphone on Twitter you may have noticed that developers have made progress in making several different Linux distributions more usable, while other developers have been working to bring open source firmware to the PinePhone's modem. The PinePhone KDE Community Edition has also begun shipping recently, the Mobian Community Edition model is up for pre-order. And the official keyboard add-on is coming along nicely, as is the semi-official fingerprint reader accessory.

Xfce's Thunar File Manager Gets Split View, File Creation Times, and More

Thunar 4.17 is here as the first milestone towards the next major release that will be part of the upcoming Xfce 4.18 desktop environment, which is now in early development. I know many of you love and use Thunar, so here's a look at the major new features coming to your Xfce desktop environment. The big news is that Thunar now finally features a split view, allowing you to use the file manager as a dual-pane file explorer/commander. I bet many of you were hoping for this feature, so here it is and you'll be able to use soon on your Xfce desktop, hopefully later this year.