On Safety Razors and Technology
Submitted by Roy Schestowitz on Monday 23rd of November 2020 11:59:50 PM
Filed under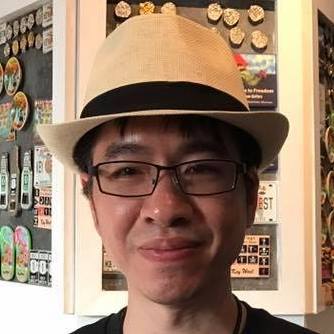 Think Windows on one side, vs Linux (and the BSDs) on the other (with macOS initially being in the middle and increasingly swaying to becoming even more constraining than Windows). Think proprietary gaming consoles and mobile IAP-chasing games, vs game platforms that encourage participation like TIC-80 and LÖVE. Think US-centric proprietary social networks (Facebook, Twitter) and services (Dropbox, Google Suite) vs distributed social networks (Mastodon, Pleroma, Diaspora etc.) and self-hosted services (Nextcloud, Cryptpad etc.).
What are most people sacrificing to the altar of promised convenience? Literally both time and money: our attention, higher costs; also our autonomy (you're locked in) and our privacy (… so platform owners can mine your attention and monetize what they observe of your behavior).
If you believe in capitalism, this is bad news. If you don't it's even worse.
[...]
But in other jurisdictions like the US, regulation might be a long time coming, except maybe in California (plus the companies we're trying to unshackle users from are mostly US-based). So a lot of the solution has to be bottom up.
We simply need to lower barriers to entry, both actual and perceived, to using the platforms we're championing. Some involve compromises (e.g. Flatpak is a great way to abstract away the differences between Linux distributions, to the point that it's easier to install proprietary apps, including Steam – which improves the availability of games on Linux despite, yes, being proprietary). Some involve corporate backing (e.g. Fedora on Lenovo laptops). A lot would involve being more welcoming to newcomers, and bridging the actual usability gaps there are.
It's hard enough to overcome incumbency and the network effect. Let's not make it harder for ourselves.
»
Printer-friendly version

2231 reads

PDF version
More in Tux Machines
Chafa 1.6.0: Wider

Here's another one from the terminal graphics extravaganza dept: Chafa 1.6.0 brings fullwidth character support, so in addition to the usual block elements and ASCII art, you now get some mean CJK art too. Or grab as many fonts as you can and combine all of the Unicode into one big glorious mess. Chafa can efficiently distinguish between thousands of symbols, so it also runs fast enough for animations — up to a point. Since some users want this in environments where it's not practical to build from source or even to have nice things like GLib, I've started adding statically linked builds. These are pretty bare-bones (fewer image loaders, no man page), so look to your steadfast distribution first. Speaking of distributions, a big thank you to the packagers. Special thanks go to Florian Viehweger for getting in touch re. adding it to OpenBSD ports, and Mo Zhou (Debian), Michael Vetter (openSUSE), Herby Gillot (MacPorts), @chenrui and Carlo Cabrera (Homebrew) for getting 1.6 out there before I could even finish this post.

ClusBerry 9500-CM4 – A Raspberry Pi CM4 cluster, industrial style

Raspberry Pi cluster boards / solutions pop-up from time to time. But so far, I think we've seen only one based on Raspberry Pi CM4 modules with the upcoming Turing Pi 2 mini-ITX cluster board supporting four of those. TECHBASE has now unveiled a different kind of Raspberry Pi CM4 cluster with ClusBerry 9500-CM4 integrating up to eight Raspberry Pi Computer Module 4 in a DIN-Rail housing for industrial applications.

Rotary Un-Smartphone is a rotary dial phone based on Arduino, 4G LTE module

If you feel nostalgic and misses the days of the rotary dial phone, Sky's Edge "Rotary Un-Smartphone" is an open-source hardware rotary dial phone controlled by an Arduino board and equipped with a multi-mode 4G/3G/2G module. It's a bit more advanced that you old rotary phone with recent cellular technology, ePaper & OLED displays, quick dialing buttons, and the rotary dial can both be used to dial full phone number or quickly access your contact list. Also: 42Gears SureMDM Simplifies Setting up Kiosk Mode on Linux Devices

today's howtos