Best Dual Pane File Managers for Linux
Submitted by Roy Schestowitz on Wednesday 2nd of December 2020 04:27:12 AM
Filed under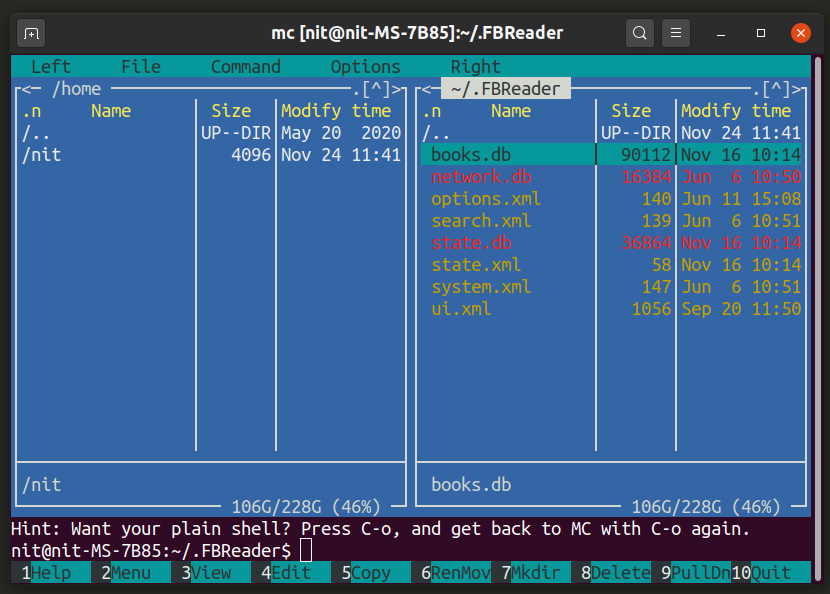 This article will cover a list of free and open source dual-pane and multi-pane file managers available for Linux. These file managers provide a broader look at various files and folders stored on your storage devices. They also improve overall productivity and file handling experience, especially if you regularly navigate through a lot of files using keyboard shortcuts.
[...]
These are some of the most popular dual-pane and multi-pane file managers available for Linux. While these file managers may seem cluttered and a little verbose at times, they are really useful if you want to quickly navigate through multiple files at once and run simultaneous file operations.
»
Printer-friendly version

1678 reads

PDF version
More in Tux Machines
ClusBerry 9500-CM4 – A Raspberry Pi CM4 cluster, industrial style

Raspberry Pi cluster boards / solutions pop-up from time to time. But so far, I think we've seen only one based on Raspberry Pi CM4 modules with the upcoming Turing Pi 2 mini-ITX cluster board supporting four of those. TECHBASE has now unveiled a different kind of Raspberry Pi CM4 cluster with ClusBerry 9500-CM4 integrating up to eight Raspberry Pi Computer Module 4 in a DIN-Rail housing for industrial applications.

Rotary Un-Smartphone is a rotary dial phone based on Arduino, 4G LTE module

If you feel nostalgic and misses the days of the rotary dial phone, Sky's Edge "Rotary Un-Smartphone" is an open-source hardware rotary dial phone controlled by an Arduino board and equipped with a multi-mode 4G/3G/2G module. It's a bit more advanced that you old rotary phone with recent cellular technology, ePaper & OLED displays, quick dialing buttons, and the rotary dial can both be used to dial full phone number or quickly access your contact list. Also: 42Gears SureMDM Simplifies Setting up Kiosk Mode on Linux Devices

today's howtos

Wine Developers Are Working On A New Linux Kernel Sync API To Succeed ESYNC/FSYNC

While there is the prior "ESYNC" and "FSYNC" work pursued by Wine for the Linux kernel, it appears Wine developers are back to the drawing board in coming up with a Linux kernel implementation for Wine synchronization primitives that will address all their needs and match the Windows behavior well. CodeWeavers developer Zebediah Figura sent out a lengthy mailing list post on Sunday night outlining the current state and objectives of coming up with kernel-based Wine synchronization primitives. While the ESYNC/FSYNC patches were successful in improving the performance of many Windows games running on Linux, they are still working towards a more all encompassing solution and to match the behavior well for Windows and with optimal speed.