It's 2020: Linux Kernel Sees New Port To The Nintendo 64
Submitted by Roy Schestowitz on Friday 25th of December 2020 09:22:32 PM
Filed under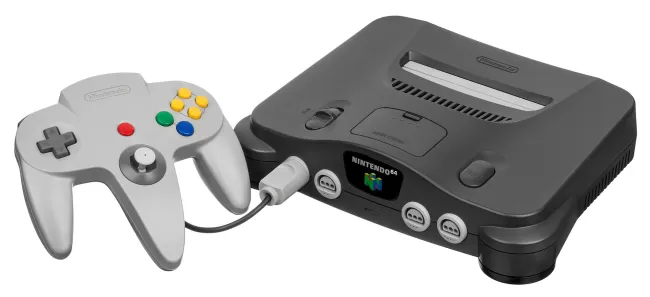 It's been a turbulent year and 2020 is certainly ending interesting in the Linux/open-source space... If it wasn't odd enough seeing Sony providing a new official Linux driver for their PlayStation 5 DualSense controller for ending out the year, there is also a new Linux port to the Nintendo 64 game console... Yes, a brand new port to the game console that launched more than two decades ago.
Open-source developer Lauri Kasanen who has contributed to Mesa and the Linux graphics stack took to developing a new Nintendo 64 port and announced it this Christmas day. This isn't the first time Linux has been ported to the N64 but prior attempts weren't aimed at potentially upstreaming it into the mainline Linux kernel.
»
Printer-friendly version

3047 reads

PDF version
More in Tux Machines
TVs With Linux and Raspberry Pi Latest

AMD Linux 5.12 and Linux 5.10.20

A set of "fixes" to the AMDGPU kernel driver were mailed out today that include a few notable changes for some post merge window alterations.

Recent kernel point releases have reported erroneous maximum frequencies on AMD Zen 2 / Zen 3 CPUs in the area of 6GHz+ while now with the latest stable releases that is being fixed. Linux 5.10.20 LTS is out this morning and it comes with an important fix particularly for AMD Zen 2 / Zen 3 users. The Linux 5.11 fix for that AMD performance regression stemming from the introduction of CPU frequency invariance ended up introducing a regression in the CPU frequency reporting.

Ubuntu: Unbreaking Unbootable Ubuntu, Snaps Shrunk and More

IBM/Red Hat: Kafka Monthly Digest, Red Hat Upselling, and Cockpit 239

This is the 37th edition of the Kafka Monthly Digest! In this edition, I'll cover what happened in the Apache Kafka community in February 2021.

The way we do things is changing fast. This has become a necessity as our systems get more complex, our workloads evolve, and our deployments rapidly grow in size. Thanks to the innovations brought about by openness and collaboration, we can develop tools and services to cope with these quickly evolving times. For us to reap the benefits of these advancements, we should open ourselves to carefully exploring how various tools suit our requirements and fit into or change our norms. By doing so, we may simplify a lot of our mundane tasks, reduce overhead, and address the major pain points in our operations. Having worked as a sysadmin in the past, I've discovered many automation tools and services that have made my life easier. One of the most recent is Red Hat Insights. In this article, I share five ways this service that is included with your Red Hat Enterprise Linux (RHEL) subscription can improve your life as an admin.

Cockpit is the modern Linux admin interface. We release regularly. Here are the release notes from Cockpit version 239.