A closer look at Raspberry Pi RP2040 Programmable IOs (PIO)
Submitted by Rianne Schestowitz on Wednesday 27th of January 2021 07:39:47 AM
Filed under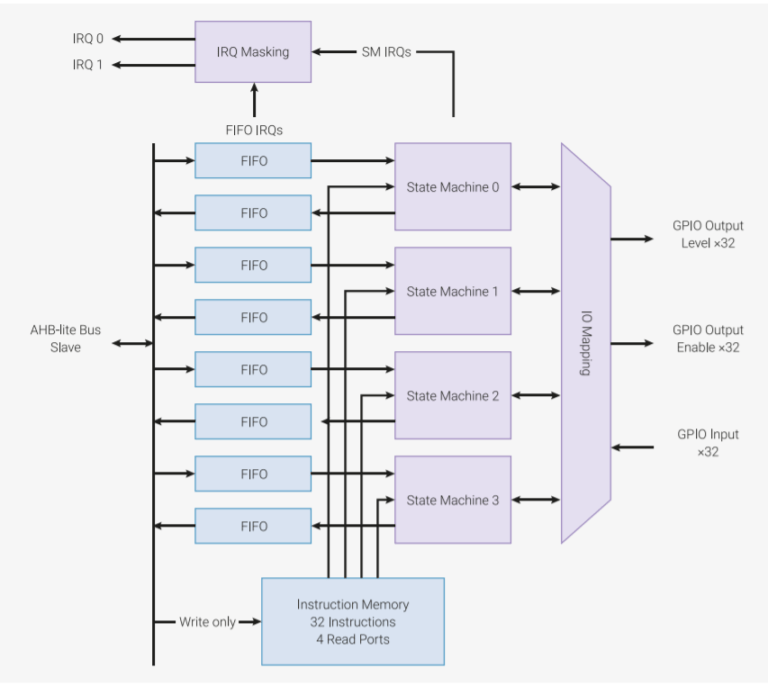 The popularity of Raspberry Pico board powered by RP2040 microcontroller has made every reader wanting to know more about the board and chip. So today we will be talking about RP2040's Programmable IOs, a feature that makes it different from most other microcontroller boards.
The two PIO blocks or let's call it the hardware interfaces in the RP2040 have four state machines each. These two PIO blocks can simultaneously execute programs to manipulate GPIOs and transfer raw data. Now, what do these state machines do? Well, the PIO state machines execute the programs fetched from various sources. Sometimes the programs are taken from the PIO library (UART, SPI, or I2C) or user software.
Also: Mini replica of DEC PDP-11 computer runs 2.11 BSD UNIX on ESP32 SoC
»
Printer-friendly version

2026 reads

PDF version
More in Tux Machines
Free Software Leftovers

Programming Leftovers

OOMKiller and httpd

How to set up httpd to survive when OOMKiller kills one of its children. In Copr, we have had a leaking process in our frontend. It is one route, which was leaking few megabytes. The route has a separate child process in httpd, so only one process has been leaking. We still did not identify the culprit, and in the meantime we had to fight with OOMKiller. Few megabytes here and there and the process was too big. And we run out of memory. OOMKiller came and killed the process (as it was the biggest one). Usually, you will not care. Httpd is killing its children periodically, and when one is killed, the master process starts new child immediately. But… Also: In the trenches with Thomas Gleixner, real-time Linux kernel patch set

Georges Basile Stavracas Neto: Focusrite is hostile to Linux, avoid if possible

Last year, I acquired a Focusrite Scarlett 4i4. The main purpose was to improve the quality of my live coding sessions, and also to allow me experiment with recording my own songs. It was a pain from the moment I plugged this card into my laptop, until now. As of today, I'm happy that I'm finally getting rid of it. Allow me to explain how much of a disaster their approach is. Most USB digital audio interfaces are compatible with industry standards – they're class compliant. That means they advertise features, inputs, outputs, etc, using a standard USB protocol. Not Focusrite. Focusrite decided they didn't like hardware buttons. So they removed them, and switched to software-controlled features. For some reason that I'm yet to understand, Focusrite decided they wouldn't use any standard protocol to advertise these features. So they invented a proprietary protocol only to control these features. This protocol is only usable through their Focusrite Control software – which, as you might have guessed, is proprietary, and only runs on Windows and Mac. Focusrite decided they didn't want their hardware to work on Linux, so not even a minimal documentation about routing was published. That makes it even harder for the heroes trying to reverse-engineer their cards.