Slackware 15.0 alpha1
Submitted by Roy Schestowitz on Monday 15th of February 2021 11:21:23 PM
Filed under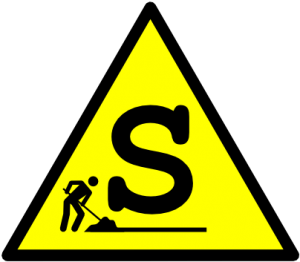 Hold the press! There's good news on Slackware development front.
Slackware 14.2, the last stable release, saw the light on 30 June 2016. Since then, it has received many security patches but nothing has changed functionally and although 14.2 is super stable, it is also getting stale, in particular its default KDE desktop.
In all that time since the release of Slackware 14.2, the distro has been heavily worked on, and the slackware-current development release is a joy to work with, containing the latest tools and desktop environments.
The frequent and sometimes intrusive updates to -current are keeping the less knowledgeable Slackware users at bay, they prefer 14.2 since that requires minimal maintenance and won't break after a careless upgrade.
»
Printer-friendly version

4436 reads

PDF version
More in Tux Machines
LibreOffice Base Guide 7.2 has been released

The LibreOffice Documentation Team releases the Base Guide 7.2, based on refactored content from the Base Guide 6.4, with the 7.2 branding and text layout. It covers LibreOffice's database component. The team decided to just fast-forward the release number, given the very little developments for Base since LibreOffice 6.4. The team intended to complete the Guide set for LibreOffice 7.2 and get ready to update contents of the set for the forthcoming LibreOffice 7.3 release. The LibreOffice Base Guide is a community effort that include valuable collaboration from Robert Großkopf, Pulkit Krishna, Dan Lewis, Drew Jensen (In Memoriam), Peter Schofield, Jost Lange, Steve Schwettman, Jean-Pierre Ledure, Jochen Schiffers, Martin Fox, Alain Romedenne, Jenna Sargent, Hazel Russman, Andrew Pitonyak and Randolph Gamo.

Krita 4 splash screen

This easter egg is not part (yet) of Krita 5, will not be part of the release of 5.0 coming soon and that's good: you don't want to miss the new splash screen from Tyson Tan with the larger size in Krita 5. It's splendid! But for sure I'll try to propose an illustration for later Krita 5.1 or 5.2 release, one that could be ready before December 2022. Feel free to also contribute to make ones (it's not just a privilege I had), you just need to propose your artwork made with Krita, with an aspect ratio for this format, about the season, and with a permissive license (eg. CC-By 4.0). Don't forger to post-it on https://krita-artists.org/ , so the community and developers can see it.

LoRa expansion boards work with Raspberry Pi SBC and Raspberry Pi Pico board (Crowdfunding)

We've covered a number of LoRa solutions based on Raspberry Pi boards, and SB Components is now offering another with the LoRa HAT for Raspberry Pi equipped with an Ebyte E22 LoRa module operating in either the 433 MHz, or 868 and 915 MHz bands. The company also offers a LoRa expansion for Pico based on the same E22 module, adding a small 1.14-inch LCD for information display, and designed for the Raspberry Pi Pico board with the RP2040 dual-core Cortex-M0+ microcontroller.

Programming Leftovers

Perl Club starts to translate Japanese Perl Tutorial to English. Yuki Kimoto is one of the Perl Messengers. Perl Club decides to write all articles English at first.

This article is the third in a series about running Node.js applications in containers in an orchestration environment such as Kubernetes or Red Hat OpenShift. The first article focused on control over logging, and the second article on debugging JavaScript programs on your local system. This time, we'll look at how to use the Chrome DevTools inspector to debug a Node.js function that is running inside a container on an OpenShift cluster.