Wayland KDE X11
Submitted by Rianne Schestowitz on Friday 26th of February 2021 06:55:22 PM
Filed under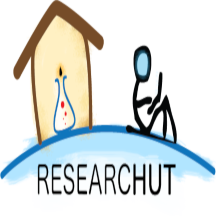 These days, I often hear a lot about Wayland. And how much of effort is being put into it; not just by the Embedded world but also the usual Desktop systems, namely KDE and GNOME.
In recent past, I switched back to KDE and have been (very) happy about the switch. Even though the KDE 4 (and initial KDE 5) debacle had burnt many, coming back to a usable KDE desktop is always a delight. It makes me feel home with the elegance, while at the same time the flexibility, it provides. It feels so nice to draft this blog article from Kwrite + VI Input Mode
Thanks to the great work of the Debian KDE Team, but Norbert Preining in particular, who has helped bring very up-to-date KDE packages into Debian. Right now, I'm on a Plamsa 5.21.1 desktop, which is recent by all standards.
»
Printer-friendly version

1634 reads

PDF version
More in Tux Machines
Android Leftovers

Latest Arch Linux ISO Release Comes with the ArchInstall CLI Guided Installer

Arch Linux 2021.04.01 is now available for download as the most up-to-date installation medium of this independently developed, flexible, lightweight, and rolling-release GNU/Linux distribution. While last month's ISO release was the first to be powered by the latest and greatest Linux 5.11 kernel, Arch Linux's ISO release for April 2021 includes the archinstall guided installer developed by Anton Hvornum.

Linux As An Alternative To Windows & MacOS

I downloaded Mandrake Linux and installed it onto my computer and tried it. It had a familiar-looking desktop, not exactly like windows but not too alien from it either. It contained some useful software including a web browser, email program, office suite, etc, and I loved trying something truly different. The problem I found though, it was too difficult to download new programs and to customise the user experience. It had a command-line interface meaning you needed to type computer code to download programs or change the system to your liking. Although it looked familiar, to use it on a day-to-day basis, a certain amount of coding knowledge was required. I wanted to use my computer to be productive rather than learning to code to use it. Although this experiment was enjoyable, at this stage Linux just wasn't for me.

today's leftovers