How to 'un-google' your Chromium browser experience
Submitted by Roy Schestowitz on Friday 5th of March 2021 12:34:28 AM
Filed under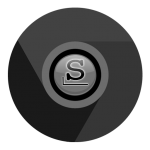 On March 15th 2021, Google is going to block non-Google chromium-based browsers from accessing certain ?private Google Chrome web services? by unilaterally revoking agreements made with 3rd parties in the past.
Meaning, every Chromium based product not officially distributed by Google will be limited to the use of only a few public Google Chrome web services.
The most important service that remains open is ?safe browsing?. The safe browsing feature identifies unsafe websites across the Internet and notifies browser users about the potential harm such websites can cause.
The most prominent feature which will be blocked after March 15th is the ?Chrome Sync?. This Chrome Sync capability in Chromium based browsers allows you to login to Google?s Sync cloud servers and save your passwords, browsing history and bookmarks/favorites to your personal encrypted cloud vault inside Google?s infrastructure.
Extremely convenient for people who access the Internet using multiple devices (like me: Chrome on a few Windows desktops, Chromium on several Slackware desktops and laptop and Chrome Mobile on my Android smartphone) and who want a unified user experience in Chrome/chromium across all these platforms.
»
Printer-friendly version

1739 reads

PDF version
More in Tux Machines
today's leftovers

Linux 5.11.13, 5.10.29, 5.4.111, 4.19.186, 4.14.230, 4.9.266, and 4.4.266

Get involved with Mageia, become a Packager

With Mageia 8 just released and development for Mageia 9 getting underway in Cauldron, the unstable branch of Mageia, now is a great time to get involved with packaging. We are starting to look at the features that we want to include for Mageia 9, and as it is so early in the development cycle, now is the time for major developments, or big updates to key pieces of software. This is a great time to join the project as you can propose features you would like to see, help to implement large changes or see how a distribution evolves through development, stabilisation and then is released. If there is an application that you are interested in, if you want to help maintain part of the distribution, or if you want to learn something new, there are many opportunities to do so with the packaging team.

Google does not want you to tell your players about your donation page

I recently updated Pixel Wheels banner image on Google Play. That triggered a review of the game: shortly after the update I received a message telling me Pixel Wheels was "not compliant with Google Play Policies". What nefarious activity does the game engage in? Sneak on users? Mine bitcoins? [...] Meanwhile you can still get the game from F-Droid or itch.io, since they do not have a problem with a link to a donation page.