Review: Artix Linux in 2021
Submitted by Roy Schestowitz on Monday 8th of March 2021 04:16:45 AM
Filed under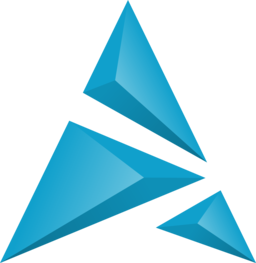 Artix Linux is a fork (or continuation as an autonomous project) of the Arch-OpenRC and Manjaro-OpenRC projects. Artix Linux offers a lightweight, rolling-release operating system featuring alternative init software options, including OpenRC, runit, and s6. The distribution is available in many editions, including Base, Cinnamon, LXDE, LXQt, MATE, KDE Plasma and Xfce. With all of the desktop options, combined with the available init choices, there are 21 editions, not including community spins from which to choose. All editions appear to be built for 64-bit (x86_64) machines. Picking randomly, I selected Artix's Plasma edition featuring the runit init software. The download for this edition is is 1.3GB. Browsing the other editions it looks like most flavours are about 1.1GB to 1.3GB in size, though the minimal Base edition is a compact 618MB.
The project's live media boots to the KDE Plasma desktop. On the desktop we find multiple documentation and README icons. There is also an icon for launching the system installer. The default layout places a panel at bottom of the screen where we can find the application menu and system tray. The default wallpaper is a soft blue while the theme for windows and menus is dark with high contrast fonts.
[...]
Artix Linux is one of those distributions I really enjoy using and yet struggle to review in a meaningful way because it doesn't really go out of its way to introduce new or exciting features and everything works smoothly. The distribution is wonderfully easy to install, offers top-notch performance, and is unusually light on resources. Artix is somewhat minimal, but still ships enough software to be immediately useful right out of the gate. We can browse the web, install packages, view files, and play videos. Meanwhile the application menu isn't cluttered with a lot of extras. The developers clearly expect us to install the functionality we need, while doing a really good job of providing enough for the desktop environment to feel base-line useful right from the start.
Artix does a nice job of balancing performance and functionality while also juggling ease of use against not getting in the way. There is a little documentation, but no initial welcome screen or configuration wizards that might distract the user.
The one piece I felt was missing was a graphical package manager which would have made it easier to build the extra functionality I wanted on top of the base distribution. However, that one piece aside, I felt as though Artix was really well designed and put together, at lease for someone like me. It's not a distribution geared toward beginners, it's not a "first distro". It is a bit minimal and requires command line knowledge. However, for someone with a little experience with Linux, for someone who doesn't mind the occasional trip to the command line or installing new applications as needed, then Artix provides an excellent experience. It's fast, light, looks (in my opinion) great with the default theme, and elegantly walks the line between minimalism and having enough applications ready to go out of the box to be immediately useful. I'm unusually impressed with how smooth and trouble-free my experience was with this distribution and the fact it offers such a range of desktop and init diversity is all the more appealing.
»
Printer-friendly version

1289 reads

PDF version
More in Tux Machines
Going Against Google Analytics With Plausible's Co-Founder [Interview]

Plausible is a privacy-friendly alternative to Google Analytics. It also aims to be a simple and lightweight analytics solution. Above all, it is a completely open-source project that also gives you the ability to self-host. Right after an interview with Lutris creator, I reached to out to Marko Saric, who happens to be a Co-Founder of the project to provide some insights on his vision for this project and the future of Plausible.

Android Leftovers

Latest Arch Linux ISO Release Comes with the ArchInstall CLI Guided Installer

Arch Linux 2021.04.01 is now available for download as the most up-to-date installation medium of this independently developed, flexible, lightweight, and rolling-release GNU/Linux distribution. While last month's ISO release was the first to be powered by the latest and greatest Linux 5.11 kernel, Arch Linux's ISO release for April 2021 includes the archinstall guided installer developed by Anton Hvornum.

Linux As An Alternative To Windows & MacOS

I downloaded Mandrake Linux and installed it onto my computer and tried it. It had a familiar-looking desktop, not exactly like windows but not too alien from it either. It contained some useful software including a web browser, email program, office suite, etc, and I loved trying something truly different. The problem I found though, it was too difficult to download new programs and to customise the user experience. It had a command-line interface meaning you needed to type computer code to download programs or change the system to your liking. Although it looked familiar, to use it on a day-to-day basis, a certain amount of coding knowledge was required. I wanted to use my computer to be productive rather than learning to code to use it. Although this experiment was enjoyable, at this stage Linux just wasn't for me.