Panfrost achieves OpenGL ES 3.1 conformance on Mali-G52
Submitted by Roy Schestowitz on Tuesday 21st of September 2021 10:05:37 PM
Filed under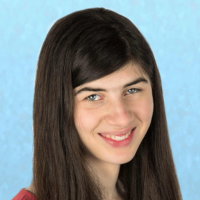 The open source Panfrost driver for Mali GPUs has now achieved official conformance on Mali-G52 for OpenGL ES 3.1, as seen on the Khronos adopters list. This important milestone is a step forward for the open source driver, as it now certifies Panfrost for use in commercial products containing Mali G52 and paves the way for further conformance submissions on other Mali GPUs.
Conformance requires passing tens of thousands of OpenGL integration tests in a single run. Over the summer, we wrote hundreds of patches to fix failing tests. While no amount of testing can guarantee the absence of bugs, passing conformance gets us close.
To ensure we remain conformant, we've upgraded our continuous integration infrastructure to run more tests before every merge. Ideally, we could re-run the complete conformance suite for every commit, but that's infeasible when a single run takes 11 hours on commercial hardware. Nevertheless, with multiple devices, tuned test configurations, and multithreading, we can run 99.5% of the tests in our 10 minute pre-merge budget. This ensures to a high degree of confidence that Panfrost only becomes more stable each release without regressions. I would like to extend a warm thanks to Emma Anholt for developing the infrastructure required for this feat.
»
Printer-friendly version

1715 reads

PDF version
More in Tux Machines
Stable Kernels: 5.14.13, 5.10.74, 5.4.154, 4.19.212, 4.14.251, 4.9.287, and 4.4.289


I'm announcing the release of the 5.14.13 kernel.

All users of the 5.14 kernel series must upgrade.

The updated 5.14.y git tree can be found at:
	git://git.kernel.org/pub/scm/linux/kernel/git/stable/linux-stable.git linux-5.14.y
and can be browsed at the normal kernel.org git web browser:
	https://git.kernel.org/?p=linux/kernel/git/stable/linux-s...

thanks,

greg k-h

Also: Linux 5.10.74 Linux 5.4.154 Linux 4.19.212 Linux 4.14.251 Linux 4.9.287 Linux 4.4.289

Android Leftovers

Review: Auxtral 3

At the beginning of this review I mentioned Auxtral reminded me of Linux Mint Debian Edition. The theme, the Cinnamon desktop, and general look of the project certainly held that first impression. However, the default applications and tools (apart from the Cinnamon desktop and command line utilities) felt quite a bit different. Linux Mint has been around for several years and has earned a reputation for being beginner friendly, polished, and shipping with a lot of top-notch open source applications. Auxtral appears to have a similar approach - similar base distribution, the same desktop environments, and a similar look. However, Auxtral does have its own personality under the surface. It ships with a quite different collection of applications, sometimes using less popular items (Brave in place of Firefox, SMPlayer instead of VLC, etc.) It has also gone its own way with software updates, preferring classic tools like APT and Synaptic over Mint's update manager. Auxtral is off to a good start. This was my first time trying the distribution and the experience was mostly positive. The operating system is easy to install, offers multiple desktop environments, and walks a pretty good line between hand holding and staying out of the way. The application menu is uncluttered while including enough programs to be useful. Some of those programs are a bit more obscure or less beginner friendly than what you might find in Linux Mint, but otherwise it's a good collection. Virtually everything worked and worked smoothly. I was unpleasantly surprised by this distribution's memory usage, most projects consume about half as much RAM, but otherwise I liked what Auxtral had to offer. I might not recommended it to complete beginners, especially since the project does not appear to have any documentation or support options of its own, but for someone who doesn't mind a little command line work or who likes the idea of an easy to setup distribution that combines Debian with the Cinnamon (or Xfce desktop) this seems like a good option.

31 Best Linux Performance Monitoring Tools

Linux Performance Monitoring tools are the tools that allow you to keep track of your Linux system's resources and storage usage, as well as the state of your network. The tools can be used to troubleshoot and debug Linux System Performance issues. In this tutorial, we will learn the best tools for Linux performance monitoring and troubleshooting.