Raspberry Pi Minitel Project Adds Portability to Retro Computer
Submitted by Roy Schestowitz on Tuesday 12th of October 2021 01:48:30 PM
Filed under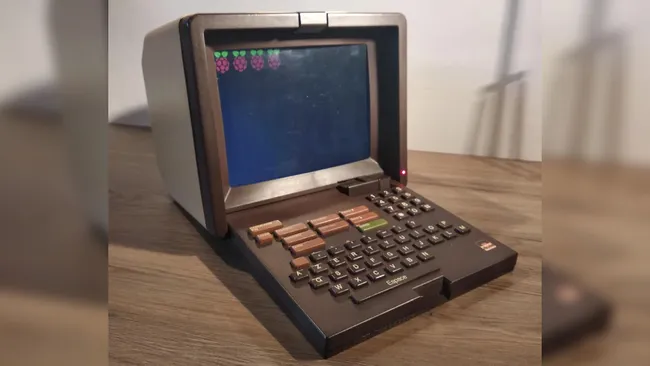 We're definitely suckers for vintage computers here at Tom's Hardware but throw in a Raspberry Pi and we're guaranteed to be excited. Today we've got an awesome retro upgrade project to share from a maker known as Jeremy Cook who has decided to upgrade an old Minitel 1B terminal with a Raspberry Pi 3B.
According to Cook, the Minitel was found at a garage sale a few years ago. The idea was to replace the hardware inside with a Pi alongside a battery for portability. This evolved into the final project we have today which also includes a few upgraded features.
»
Printer-friendly version

1948 reads

PDF version
More in Tux Machines
Programming Leftovers

Security Leftovers

The 5 Best Pomodoro Apps to Maximize Your Productivity on Linux

Have you ever found yourself lacking motivation for doing even the simplest of tasks? The Pomodoro technique is a well-known time management system you can use to get things done, within the time limit you set for yourself. But getting a tomato-shaped timer is a task you might add to your "not today" list, which completely defeats the purpose of the technique. Lucky for you, you don't need to rely on a physical timer to fix your time management skills, as several Pomodoro apps are available on the internet for free. In this article, we'll take a look at some of the best Linux Pomodoro apps anyone can use to take their productivity to the next level.

The post-2020 Linux server landscape metamorphosis

It used to be that you could leisurely deploy a L.A.M.P. server, and stop caring about it for years because PHP's releases, and the dependency changes in web applications, were happening really slowly. Not so anymore. With the 7.x and 8.x series, PHP has considerably sped up its releasing cadence, and shortened the shelf life of releases. I've seen a drastic shift happen in the policies of web application developers, including Matomo (née Piwik) and Kanboard. Even WordPress, one of the most conservative behemoths of the industry (understandable, given that they power roughly half of the websites in the world), requires PHP 7.4 and no longer runs on PHP 5.x. "Just put everything in containers and continous-deploy all that shit!" I hear you say, "It's the future!" But I'm not a sysadmin, I'm not day-in-day-out into that crap, and the only reason I run a dedicated server machine in the office is because Matomo doesn't scale well on shared hosting and their SaaS prices are quite expensive for an individual when you don't like being artificially capped to a certain number of visitors per month, and, y'know, "How hard can it be, really?"… but I am happiest when I never have to touch/upgrade that server and don't have to learn rocket science to deploy something. I understand now how infrastructure work would eventually turn you into a Bastard Operator from Hell™. Circa 2014, I deployed CentOS 7 on my personal server to be able to run Matomo with better performance, because the Pitivi website had a lot of visitors (which is useful to derive knowledge such as "what screen resolutions do people actually use and what can we afford for our UI's design?") and its Matomo database weighted multiple gigabytes. Fast forward a couple of years, and I've fallen behind on Matomo updates because, in part, of newer PHP requirements needing me to resort to third-party repositories to get a recent-enough version of PHP to run it. But I eventually did, and it worked, for a time.