Sparky Linux 2021.10 Semi-Rolling Comes with Updated Packages
Submitted by Roy Schestowitz on Thursday 14th of October 2021 10:50:46 AM
Filed under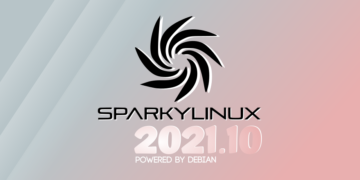 Sparky Linux have just released an update to their rolling release version. Sparky 2021.10 features a new kernel of 5.14 as well as some other changes.
Sparky Linux is a lightweight desktop-based Linux distribution based on Debian. It aims to be easy on system resources and can breathe new life into aging computers.
Sparky is a unique distribution in the sense that it provides both Debian stable and testing editions. In general, Sparky is not targeted to Linux beginners, but rather users with some amount of Linux knowledge.
»
Printer-friendly version

1325 reads

PDF version
More in Tux Machines
Videos/Shows: Ubuntu 21.10, LHS, and Chris Titus

Ubuntu 21.10 finally features the GNOME 40 desktop, better Wayland support, and more. In this video, I'll give you my thoughts on "Impish Idri" and we'll go over some of the new features. I'll talk about the installation process, Wayland changes,

It's time once again for The Weekender. This is our bi-weekly departure into the world of amateur radio contests, open source conventions, special events, listener challenges, hedonism and just plain fun. Thanks for listening and, if you happen to get a chance, feel free to call us or e-mail and send us some feedback. Tell us how we're doing. We'd love to hear from you.

We have our script that sets up the system... now we make our script to automatically make our desktop the best looking one out there!

today's howtos

Kernel: Paul E. Mc Kenney and New Stuff in Linux

OpenSSH, Squid, PostgreSQL Update in Tumbleweed

Three openSUSE Tumbleweed snapshots released this week have brought updates for text editors, browsers, emails clients, database management systems and many other pieces of software. Mozilla Firefox, Thunderbird, nano, and PostgreSQL were all in the latest 20211012 snapshot. A new major version of Firefox 93.0 added support for the optimised image format AVIF, which offers a significant file size reduction as opposed to other image formats. The browser also improved web compatibility for privacy protections and fixed more than a handful of Common Vulnerabilities and Exposures. Thunderbird 91.2.0 addressed many of the same CVEs, fixed some issues with the calendar and fixed the new mail notifications that did not properly take subfolders into account. The 5.9 version of text editor nano added syntax highlighting for YAML files and fetchmail 6.4.22 added a few patches, addressed a CVE related to an IMAP connections and now highlights being compatible with OpenSSL 1.1.1 and 3.0.0. The new major version of postgresql 14 provided improvements for heavy workloads, enhanced distributed workloads and added a couple more predefined roles like pg_read_all_data, pg_write_all_data and pg_database_owner. Other packages to update in the snapshot were GNOME's document viewer evince 41.2, Flatpak 1.12.1, graphics library gegl 0.4.32, glusterfs 9.3 and many RubyGems and YaST package updates. Also: openSUSE Tumbleweed – Review of the weeks 2021/40 & 41