Effective Tips To Improve Linux Environment
Submitted by Rianne Schestowitz on Friday 15th of October 2021 04:54:40 PM
Filed under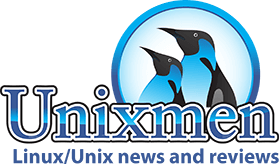 Many people have used the Windows environment for several years and before they migrate to Linux, they feel like they are in a different world. Linux was released in 1991 and has been a free, open-source OS that has gained immense popularity in the world of technology. It offers several benefits to the users but to enjoy better performance, you need to pay attention to Linux installation. Domain brokerage service experts have seen a rise in the number of buyers running their systems on a Linux environment. It is important to ensure that the environment runs smoothly and effectively so as to avoid any challenges to the crucial applications. Let us take a look at some tips to improve the Linux environment.
There are several background elements and services running on every server in Linux. But all these components are not always necessary. Such extras will take up a lot of CPU and RAM space. It is best to incapacitate them with the startup script which starts the unnecessary services in the booting time. Once you disable the extra services, it is possible for you to make more memory space available, boost the performance of the OS, and cut the start-up time.
»
Printer-friendly version

3313 reads

PDF version
More in Tux Machines
Garuda Linux: All-Rounder Distro Based on Arch Linux

A review of the Arch Linux based Garuda Linux, which brings a collection of desktop environments, window managers, and tools for general users and gamers.

Plex Desktop Player is Now Available for Linux

In fact, it is also one of the best media server software for Linux. Yes, the media server was already available for Linux, and we also had a tutorial covering the installation steps.

3 Top Free and Open Source D Web Frameworks

A web framework offers the developer a choice about how to solve a specific problem. By using a framework, a developer lets the framework control portions of their application. While it's perfectly possible to code a web application without using a framework, it's more practical to use one. D is a general-purpose systems programming language with a C-like syntax that compiles to native code. It is statically typed and supports both automatic (garbage collected) and manual memory management. D programs are structured as modules that can be compiled separately and linked with external libraries to create native libraries or executables. Here's our recommendations. We only feature open source software.

10 Cheap Raspberry Pi Alternatives in 2022

The Raspberry Pi is the king of single-board computers because it offers decent performance packed into a convenient form factor for an attractive price. But its competition hasn't been asleep while it's been sitting on the throne. In 2022, there are several cheap Raspberry Pi alternatives that you should consider for your projects, each offering a unique set of features and capabilities. So, without further ado, here's our list of the best cheap Raspberry Pi alternatives in 2022. Update notice: The first version of this article was published in 2020. Since then, several compelling Raspberry Pi alternatives have been released, and the best ones are included in this updated version.