On Free Software, Red Hat, and Iran
Submitted by Roy Schestowitz on Tuesday 26th of October 2021 10:56:23 PM
Filed under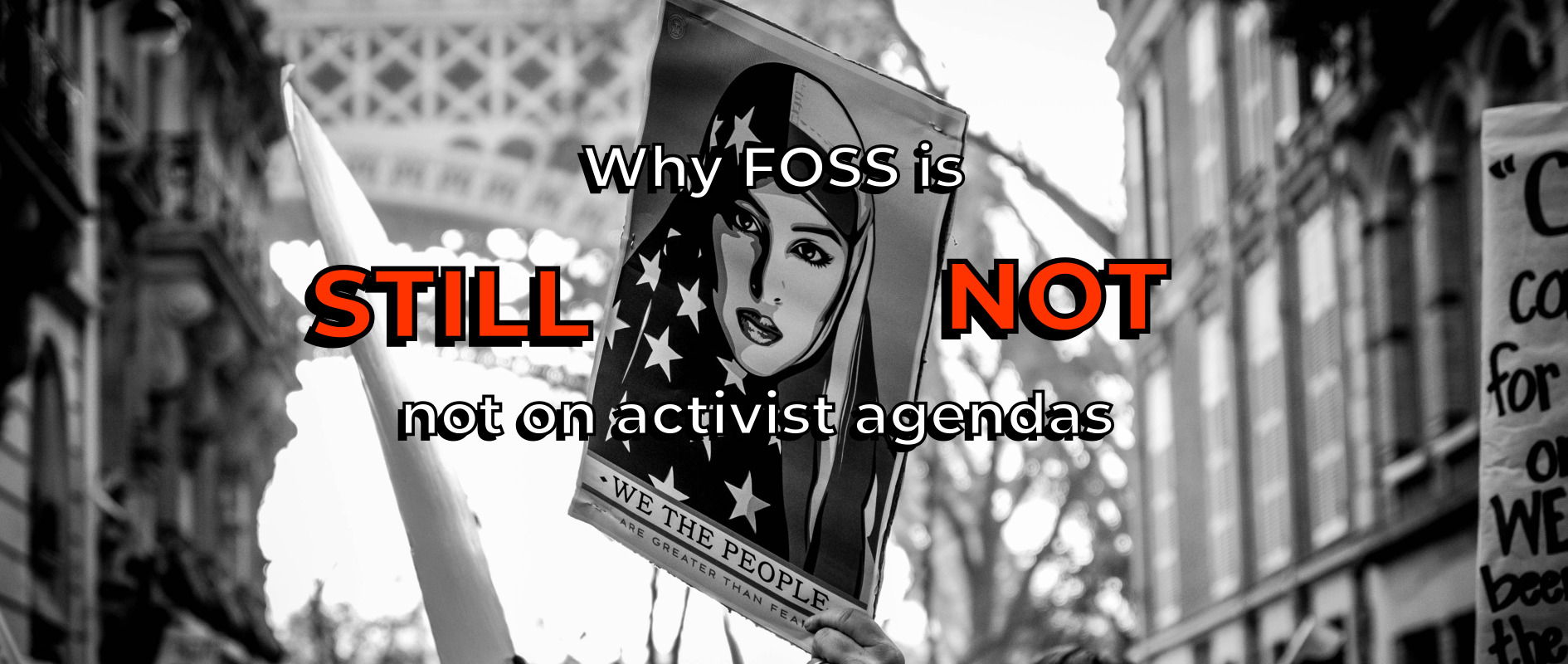 I was visiting the Fedora Council ticket tracker when I noticed this ticket up for discussion. The ticket's purpose is minor and appears inconsequential. It involves adding some legal text to the Fedora Accounts system. The change is related to Export Administration Regulations (the "EAR") as maintained by the United States Department of Commerce. And the change is not actually a change, but a clarification of a policy that has always been in effect.
I am opposed to the impact of Export Administration Regulations by the United States as it pertains to free and open source software. I am a strong believer that the impact of these regulations are most harmful to all free & open source software communities at an individual, human level. When I saw this discussion at the Fedora Council level, it offered me an opportunity to reflect on my own feelings about these regulations, and also to share an opinion on how I believe Fedora Linux could truly live up to its certification as a Digital Public Good to ensure a more equitable world.
[...]
Firstly, it creates confusion, doubt, and feelings of ill intent. These laws and regulations are meant to impact governments and nation-states. In a Free & Open Source community such as ours, these regulations impact individual people. Not governments or nation-states. As an example, a Fedora community member, Ahmad Haghighi, was recently permanently removed from the Fedora Community. In a few quick clicks, Ahmad's legacy in the project was erased. As a precedent, even if someone's contributions were not "supposed" to be accepted in the first place, it does not sit well with me that any one person's legacy of contributions can so easily be removed from project records.
Secondly, it challenges the vision and foundations of the Fedora Project. Particularly our vision statement and the Friends Foundation. When I contribute to the Fedora Project, I do not see people as a citizen of this-country or that-country. I see them as my peers and fellow Fedorans, helping meet that shared vision of creating "a world where everyone benefits from free and open source software built by inclusive, welcoming, and open-minded communities." As an American citizen, I know my country makes such discriminations about large groups of people based only on their nationality, but as a contributor to Free & Open Source communities, I see people by their individual character and intention to be a part of our shared vision. But how can we truly aspire to this vision if we are consciously making deliberate exclusions, even if they make little to no sense in our own context? This geographic restriction policy sits in contrast to the vision and purpose we spell out "on paper".
Context here: Imperialistic Blacklist Machines: Racist IBM and Red Hat — Just Like Donald Trump — Have Turned Fedora Into an Utterly Racist Project That Blacklists, Shuns and Permanently Bans People Based on Their Nationality Alone
»
Printer-friendly version

1414 reads

PDF version
More in Tux Machines
How new Linux users can increase their odds of success

The Linus Tech Tips YouTube channel has been putting out a series of videos called the Switching to Linux Challenge that has been causing a bit of a stir in the Linux community. I've been keeping an eye on these developments, and thought it was a good time to weigh in with my thoughts. This article focuses on how new Linux users can increase their odds for success — I have also written a companion article, "What desktop Linux needs to succeed in the mainstream", which looks at the other side of the problem. Linux is, strictly speaking, an operating system kernel, which is a small component of a larger system. However, in the common usage, Linux refers to a family of operating systems which are based on this kernel, such as Ubuntu, Fedora, Arch Linux, Alpine Linux, and so on, which are referred to as distributions. Linux is used in other contexts, such as Android, but the common usage is generally limited to this family of Linux "distros". Several of these distros have positioned themselves for various types of users, such as office workers or gamers. However, the most common Linux user is much different. What do they look like? The key distinction which sets Linux apart from more common operating systems like Windows and macOS is that Linux is open source. This means that the general public has access to the source code which makes it tick, and that anyone can modify it or improve it to suit their needs. However, to make meaningful modifications to Linux requires programming skills, so, consequentially, the needs which Linux best suits are the needs of programmers. Linux is the preeminent operating system for programmers and other highly technical computer users, for whom it can be suitably molded to purpose in a manner which is not possible using other operating systems. As such, it has been a resounding success on programmer's workstations, on servers in the cloud, for data analysis and science, in embedded workloads like internet-of-things, and other highly technical domains where engineering talent is available and a profound level of customization is required. The Linux community has also developed Linux as a solution for desktop users, such as the mainstream audience of Windows and macOS. However, this work is mostly done by enthusiasts, rather than commercial entities, so it can vary in quality and generally any support which is available is offered on a community-run, best-effort basis. Even so, there have always been a lot of volunteers interested in this work — programmers want a working desktop, too. Programmers also want to play games, so there has been interest in getting a good gaming setup working on Linux. In the past several years, there has also been a commercial interest with the budget to move things forward: Valve Software. Valve has been instrumental in developing more sophisticated gaming support on Linux, and uses Linux as the basis of a commercial product, the Steam Deck

today's leftovers

Give your Terminal a Retro Look Using this Neat Application

Want to give your Terminal a retro look? This guide contains instructions to help you to install Cool Retro Terminal application in all Linux distributions.

today's howtos