Raspberry Pi Compute Module 4 Powers New PiCam Carrier Board
Submitted by Rianne Schestowitz on Thursday 28th of October 2021 06:58:21 PM
Filed under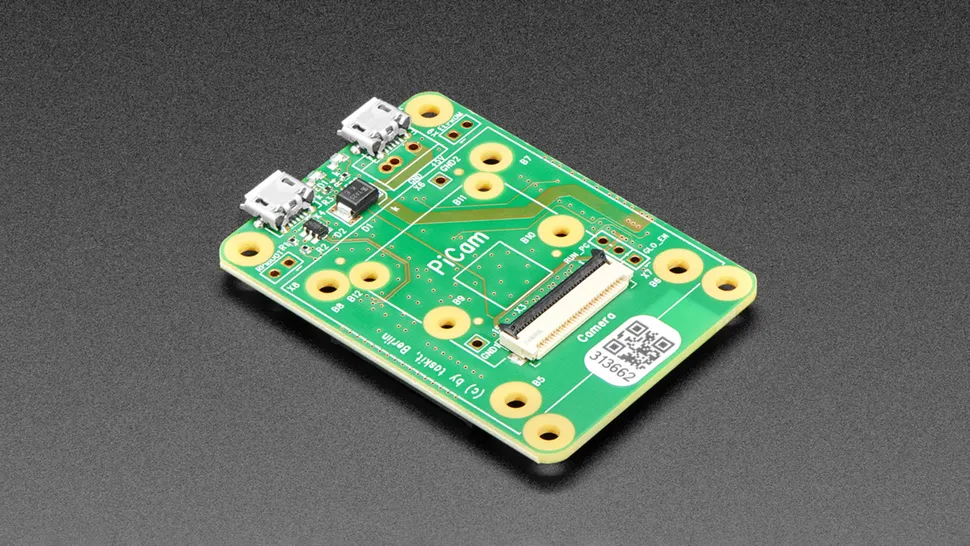 Users of Raspberry Pi Compute Module 4 boards who want to use the official Raspberry Pi Camera Module are left with a number of choices. Do they use the dedicated IO board or another carrier board? The latter is a popular option as the dedicated IO board is designed for development rather than daily use. We found Ledato's new PiCam module listed for $40 on Adafruit, and it looks like just the thing for CM4 camera projects.
The PiCam module is the same size as the Compute Module (sold separately), and can be mounted directly on top of the board via four M2.5 screw points, with just a small offset to assemble a very small Raspberry Pi camera system, perfect for adding computer vision in small places. The Raspberry Pi 4, and the Compute Module 4 offer decent machine learning / computer vision using TensorFlow Lite, so a carrier board such as PiCam offers embedded machine learning projects a little more power over higher priced alternatives.
»
Printer-friendly version

1869 reads

PDF version
More in Tux Machines
Meet The Incredible $15 Linux Computer

Brian Benchoff is an embedded engineer who has graced us with unique, whimsical devices like the RGB Gaming Coaster and the Zip Drive Tower. Now he's back with a decidedly more practical design: a fully-functional Linux computer — screen and keyboard included — that costs a mere $15. Well, sort of. . . The self-described "Linux Swiss Army Knife" PC packs a surprising amount of functionality. With its 2.5-inch IPS display and 47-key silicone membrane keyboard (which feels like an older TV remote control), you can bust it out and run scripts, compile code, or even transform it into a crypto wallet.

6 Best Free and Open Source Stock Market Investment Tools

We have all read stories about people who have experimented living without spending any money whatsoever. By growing their own food, washing in the river, using a solar panel to provide electricity, and bartering for certain goods and services, these adventures have met with limited success. However, for us mere mortals the simple fact is that we need money. Money to buy food, to purchase clothes, to pay our bills, as well as indulging in our other infinite wants and desires. While it can be a struggle to make ends meet, it is possible to make life easier through better money management. Financial management is about planning income and expenditure and making informed decisions that enable you to survive financially.

Why universities choose open source collaboration software

Higher education institutions are actively looking for ways to adapt to rapidly improving technology and enable students to use advances in computing to study, collaborate, and learn in new ways. Many institutions have been using open source software to exchange knowledge more easily, ensure a better learning experience, and handle administration with fewer worries. Demand for open source software in higher education is drastically increasing especially as the need for remote learning grows. Universities usually have complex and unique systems. From a technological point of view, this makes it harder for universities to adopt technologies not built with their specific requirements in mind.

BTT SKR Pico - A Raspberry Pi RP2040 based 3D printer control board

BigTreeTech BTT SKR Pico V1.0 is a 3D printer controller board based on Raspberry Pi RP2040 MCU, compatible with Raspberry Pi Linux SBC's, and specially designed for the compact Voron 0 3D printer, but also working with other models. The board comes with four TMC2209 motor drivers covered by a heatsink for cooling, as well as interfaces for temperature sensors, and a USB Type-C port to connect to the host computer, usually a Raspberry Pi board running Linux.