This GTK App Checks Contrast Ratio Between 2 Colors in Ubuntu Linux
Submitted by Rianne Schestowitz on Thursday 25th of November 2021 05:37:45 PM
Filed under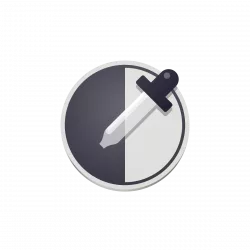 Designers and website developers may sometimes need to check WCAG color contrast to make web content more accessible to people with disabilities.
Without using an online website each time, Linux has a stylish GTK4 app "Contrast" which allows to check whether the contrast between two colors meet the WCAG requirements.
The app has a simple user interface that displays one color as background and another as font color of the text. By clicking on the double arrow icon between two color codes, it reverses background color as text font and font color as background.
»
Printer-friendly version

947 reads

PDF version
More in Tux Machines
Okular PDF digital signature improvements coming "soon" thanks to NLnet

Starting on January I will be working on a project named "Improve Okular digital signature support" that has received a grant from the NLnet foundation as part of the NGI Assure fund. This will allow me to work part time on Okular (in case it's not clear I work on Okular on a "when I have time-hobby" basis right now), the planned improvements are: 1. Support for signing unsigned signatures. I know it sounds confusing, think about it like something like the old "sign here" boxes on printed paper forms.

FPGA SoC modules gain networking carrier and new PolarFire SoC model

Enclustra's "Mercury+ PE3" carrier for its FPGA/SoC Mercury/Mercury+ modules can act as an SBC or plug into a PC via PCIe x8. It offers QSFP+, 4x SFP+, FireFly, and 2x GbE. We also examine a new "Mercury+ MP1" module based on the RISC-V based PolarFire SoC. In May, Switzerland based Enclustra announced a Mercury+ ST1 baseboard for its FPGA/SoC powered Mercury and Mercury+ compute modules. These include a Xilinx Zynq UltraScale+ MPSoC based Mercury+ XU6 module that was announced at the same time. Now the company has unveiled a more feature-rich Mercury+ PE3 board for the Mercury/Mercury+ product line. Farther below, we report on a similarly "in development" Mercury+ MP1 module based on Microchip's based PolarFire SoC, which includes RISC-V based CPU cores and Microchip's PolarFire FPGA.

IBM/Red Hat/Fedora Leftovers

WordPress 5.9 Beta 1

WordPress 5.9 Beta 1 is now available for testing! This version of the WordPress software is under development. You don't want to run this version on a production site. Instead, it is recommended that you run this on a test site. This will allow you to test out the new version. Also: People of WordPress: Devin Maeztri