Preparing for PipeWire
Submitted by Roy Schestowitz on Saturday 4th of December 2021 02:10:55 AM
Filed under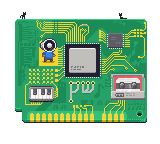 In the coming year, PipeWire will replace PulseAudio resulting in better audio on Linux. If you can't wait, here's what you need to know to get started with PipeWire.
Unless you use a version of Fedora released in 2021, you may not have heard of PipeWire. However, by this time next year, PipeWire will likely be installed on your computer. Already, many distributions are starting to carry PipeWire (marked as experimental) in their repositories. Still unfinished with its installation varied depending on distribution, PipeWire is about to replace PulseAudio as Linux's main audio server. If you are unwilling to wait until PipeWire becomes a standard part of a Linux installation, here is what you should know.
PipeWire was created by Wim Taymans of Red Hat in 2015. Based on an earlier project called PulseVideo, PipeWire was originally intended as a server for capture and playback of audio and video. The video side of the project is still in development, but the audio side is mature enough that in the spring of 2021 Fedora 34 become the first Linux distribution to install it by default. In Fedora 34, PipeWire is used to manage PulseAudio, JACK, ALSA, and GStreamer-based applications.
»
Printer-friendly version

1351 reads

PDF version
More in Tux Machines
Programming Leftovers

Istio / Announcing Istio 1.12.2

This release fixes the security vulnerability described in our January 18th post, ISTIO-SECURITY-2022-001 as well as a few minor bug fixes to improve robustness. This release note describes what's different between Istio 1.12.1 and Istio 1.12.2. Also: ISTIO-SECURITY-2022-001

Android Leftovers

Redis vs. MongoDB: What you need to know

Databases are garnering a lot of popularity every day and are used by many organizations for a wide variety of use cases. Many organizations are employing innovative techniques to handle their data storage. These companies often shift between databases to optimize their storage and data mapping according to their business needs. Companies with growing data requirements utilize databases with dynamic functionalities. However, deciding which database is perfect for each of these companies can be very subjective. When it comes to database management, choosing between Redis and MongoDB can be relatively challenging.