Writing an open source GPU driver – without the hardware
Submitted by Roy Schestowitz on Friday 28th of January 2022 01:59:33 AM
Filed under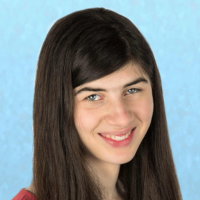 After six months of reverse-engineering, the new Arm "Valhall" GPUs (Mali-G57, Mali-G78) are getting free and open source Panfrost drivers. With a new compiler, driver patches, and some kernel hacking, these new GPUs are almost ready for upstream.
In 2021, there were no Valhall devices running mainline Linux. While a lack of devices poses an obvious obstacle to device driver development, there is no better time to write drivers than before hardware reaches end-users. Developing and distributing production-quality drivers takes time, and we don't want users to be reliant on closed source blobs. If development doesn't start until a device hits shelves, that device could reach "end-of-life" by the time there are mature open drivers. But with a head start, we can have drivers ready by the time devices reach end users.
Let's see how.
Also: Rosenzweig: Writing an open source GPU driver – without the hardware
And related: Graphics Driver Changes Begin Lining Up For Linux 5.18
»
Printer-friendly version

2484 reads

PDF version
More in Tux Machines
Linux 5.18-rc7

	
From	Linus Torvalds 
Date	Sun, 15 May 2022 18:15:42 -0700
Subject	Linux 5.18-rc7
share 0
So things continue to be fairly calm, and as such this is likely the
last rc before 5.18 unless something bad happens next week.

All the stats here look normal, with the bulk of it being random
driver updates (network drivers, gpu, usb, etc).

There's a few filesystem fixes, some core networking, and some code
kernel stuff. And some selftest updates.

Sortlog appended, nothing really stands out (the most exciting thing
last week was literally that Andrew has started using git, which will
make my life easier, but that doesn't affect the *code*)

Please give it one last week of testing, so that we'll have a nice
solid 5.18 release.

                 Linus



today's howtos

today's leftovers

OpenVMS 9.2 hits production status for x86-64

VMS Software Inc. has announced the release of OpenVMS 9.2, the first production-supported release for commercial off-the-shelf x86 hardware. The expectation is that customers will deploy the new OS [PDF] into VMs. Most recent hypervisors are supported, including VMware (Workstation 15+, Fusion 11+ and ESXi 6.7+), KVM (tested on CentOS 7.9, openSUSE Leap 15.3, and Ubuntu 18.04), and Oracle VirtualBox 6.1.