LXC 5.0 Linux Containers Are Here as a Long Term Support Release
Submitted by Roy Schestowitz on Sunday 19th of June 2022 08:15:38 PM
Filed under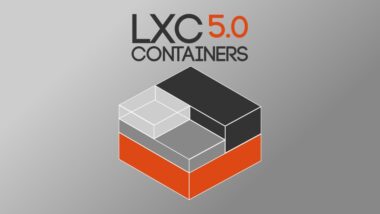 Switching to Meson, the new cgroup configuration options, and time namespace support are some of the new features in the LXC 5.0.
In recent years, using containers in Linux has revolutionized the whole software industry's approach to how software is built. Nowadays, when it comes to containerized services, technologies like Docker and Podman have become the industry standard.
However, not everyone knows that the ability to run Linux containers using LXC has been supported as a core feature of Linux since 2008.
LXC (Linux Containers) was the first and most complete Linux container manager implementation. Moreover, it runs on a single Linux kernel and does not require any patches. In other words, LXC container support is native functionality built into the Linux kernel.
»
Printer-friendly version

2123 reads

PDF version
More in Tux Machines
today's howtos

Red Hat Hires a Blind Software Engineer to Improve Accessibility on Linux Desktop

Accessibility on a Linux desktop is not one of the strongest points to highlight. However, GNOME, one of the best desktop environments, has managed to do better comparatively (I think). In a blog post by Christian Fredrik Schaller (Director for Desktop/Graphics, Red Hat), he mentions that they are making serious efforts to improve accessibility. Starting with Red Hat hiring Lukas Tyrychtr, who is a blind software engineer to lead the effort in improving Red Hat Enterprise Linux, and Fedora Workstation in terms of accessibility.

Today in Techrights

Android Leftovers