Ubuntu 14.04 will power "first commercially available Ubuntu tablets"
Submitted by Rianne Schestowitz on Friday 18th of April 2014 05:06:18 PM
Filed under
Canonical eventually wants to create a single operating system that can be installed across desktops, phones, and tablets, with a different interface presented on each device. That convergence hasn't been completed yet, so with 14.04 (codenamed "Trusty Tahr") there will be separate downloads for the mobile editions. "Full convergence means that the same code for operating systems and applications will be running on all types of devices, from phones to tablets to desktops, and even both smaller and larger devices," Ubuntu Engineering VP Rick Spencer told Ars in an e-mail. "Convergence is still a work in progress, and we will continue to move the code to the desktop as it is ready in each release."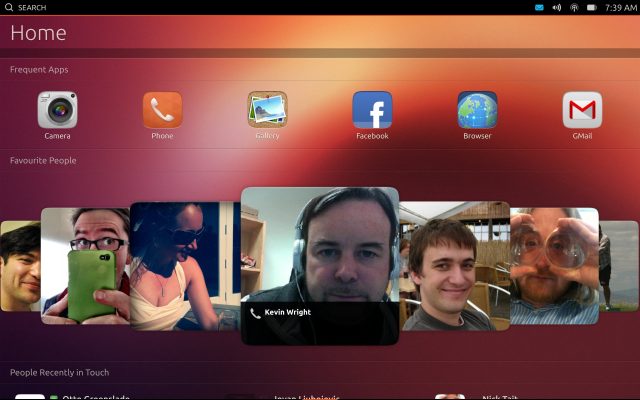 More in Tux Machines
Mycroft AI Intelligent Personal Assistant Now Available as a Raspberry Pi Image

It's been very quiet lately for the Mycroft project, an open-source initiative to bring a full-featured intelligent personal assistant to Linux desktops, but it looks like it's still alive and kicking, and it's now available as a Raspberry Pi image.

You Can Now Have All the Essential Ubuntu 14.04.5 LTS Flavors on a Single ISO

After informing Softpedia about the release of the Linux AIO Ubuntu 16.10 Live DVDs, Željko Popivoda from the Linux AIO team is now announcing the availability of Linux AIO Ubuntu 14.04.5.

Benchmarking Radeon Open Compute ROCm 1.4 OpenCL

Last month with AMD/GPUOpen's ROCm 1.4 release they delivered on OpenCL support, albeit for this initial release all of the code is not yet open-source. I tried out ROCm 1.4 with the currently supported GPUs to see how the OpenCL performance compares to just using the AMDGPU-PRO OpenCL implementation.

Canonical to Remove Old Unity 7 Scopes from Ubuntu Because They're Not Secure

Canonical's Will Cooke has revealed recently the company's plans on removing some old, unmaintained Unity 7 Scopes from the Ubuntu Linux archives because they could threaten the security of the entire operating system.