Please protest the "Windows 8 Campus Tour"
Submitted by Roy Schestowitz on Saturday 19th of April 2014 08:59:46 PM
Filed under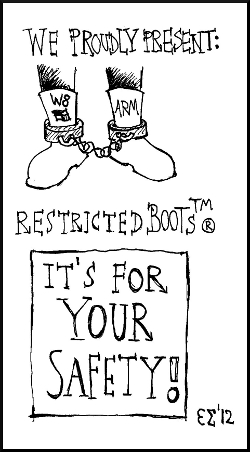 Microsoft is running "Windows 8 Campus Tour" events at many US universities. We're inviting free software supporters, associated with the universities in question, to mount simple nondisruptive protests at these events.
[...]
It is good to make a sign, especially a tall sign that can rest on the floor leaning against a wall, but you don't need one. Use few words, and big bold letters, so it is readable from a distance.
Protesting is more fun if two or more people protest together, but one person can do it. If several want to participate, you could divide up the time -- those two people for two hours tomorrow, those two for an hour on Monday, etc.
The dates vary from university to university (see the list below), but most of the events have already started. Many end tomorrow, but that still offers time to act. Others continue through next week or even later. Some events already ended, but we deleted them from the list below.
More in Tux Machines
Avidemux 2.6.13 Open-Source Video Editor Gets AAC/ADTS Import and Export

The developers of the Avidemux open-source and cross-platform video editor software have announced a new maintenance update in the 2.6 series, bringing multiple improvements, bug fixes, and a handful of new features.

5 Best Linux Distros for Security

Security is nothing new to Linux distributions. Linux distros have always emphasized security and related matters like firewalls, penetration testing, anonymity, and privacy. So it is hardly surprising that security conscious distributions are common place. For instance, Distrowatch lists sixteen distros that specialize in firewalls, and four for privacy. Most of these specialty security distributions, however, share the same drawback: they are tools for experts, not average users. Only recently have security distributions tried to make security features generally accessible for desktop users.

Linux Foundation and Linux

Security News

A new attack called FaireWare Ransomware is targeting Linux users where the attackers hack a Linux server, delete the web folder, and then demand a ransom payment of two bitcoins to get their files back. In this attack, the attackers most likely do not encrypt the files, and if they do retain the files, probably just upload it to a server under their control.

This has been a pretty wild week, more wild than usual I think we can all agree. The topic I found the most interesting wasn't about one of the countless 0day flaws, it was a story from Slate titled: In Praise of the Private Email Server The TL;DR says running your own email server is a great idea. Almost everyone came out proclaiming it a terrible idea. I agree it's a terrible idea, but this also got me thinking. How do you explain this to someone who doesn't really understand what's going on? There are three primary groups of people. 1) People who know they know nothing 2) People who think they're experts 3) People who are actually experts

Linux is "open source" which means anyone can look at the code and point out flaws. In that sense, I'd say Linus Torvalds doesn't have to be as omniscient as Tim Cook. Linux source code isn't hidden behind closed doors. My understanding is, all the Linux code is out there for anyone to see, naked for anyone to scrutinize, which is why certain countries feel safer using it–there's no hidden agenda or secret "back door" lurking in the shadows. Does that mean Android phones are safer? That's up for debate.