Please protest the "Windows 8 Campus Tour"
Submitted by Roy Schestowitz on Saturday 19th of April 2014 08:59:46 PM
Filed under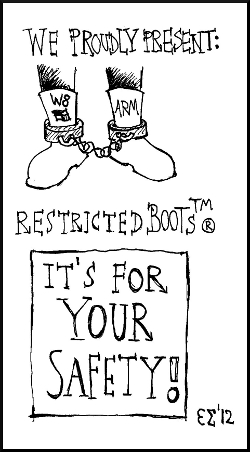 Microsoft is running "Windows 8 Campus Tour" events at many US universities. We're inviting free software supporters, associated with the universities in question, to mount simple nondisruptive protests at these events.
[...]
It is good to make a sign, especially a tall sign that can rest on the floor leaning against a wall, but you don't need one. Use few words, and big bold letters, so it is readable from a distance.
Protesting is more fun if two or more people protest together, but one person can do it. If several want to participate, you could divide up the time -- those two people for two hours tomorrow, those two for an hour on Monday, etc.
The dates vary from university to university (see the list below), but most of the events have already started. Many end tomorrow, but that still offers time to act. Others continue through next week or even later. Some events already ended, but we deleted them from the list below.
More in Tux Machines
Pithos 1.2

A new release of open-source Linux Pandora client Pithos is now available for download.

Chances are if you've ever dealt with Pandora music streaming from the Linux desktop you've encountered Pithos as the main open-source solution that works out quite well. Released today was Pithos 1.2 and it ships with numerous enhancements for this GPLv3-licensed Pandora desktop client. Pithos 1.2 adds a number of new keyboard shortcuts for the main window, initial support for translations, an explicit content filter option, reduced CPU usage with Ubuntu's default theme, redesigned dialogs and other UI elements, and more.

OPNsense 16.7

The latest major release is out of OPNsense, a BSD open-source firewall OS project derived from pfSense and m0n0wall. OPNsense 16.7 brings NetFlow-based reporting and export, trafic shaping support, two-factor authentication, HTTPS and ICAP support in the proxy server, and UEFI boot and installation modes.

New Blackmagic and Wine

Linux Foundation and Linux

The Open Networking Lab (ON.Lab) and The Linux Foundation have spun off the Central Office Re-architected as a Data Center (CORD) initiative into its own, new open source project, and Google, Samsung Electronics and Radisys are joining the CORD and ONOS Projects as new partners. Google plans to host the first CORD Summit on July 29 at Google Sunnyvale Tech Corner Campus in California, where industry leaders, network architects and administrators, developers and engineers will convene.

The CORD Project recently became an independent project hosted by The Linux Foundation. CORD (TM) (Central Office Re-architected as a Datacenter), which began as a use case of ONOS®, brings NFV, SDN, and commodity clouds to the telco central office and aims to give telco service providers the same level of agility that cloud providers have to rapidly create new services. Major service providers like AT&T, SK Telecom, Verizon, China Unicom, and NTT Communications, as well as companies like Google and Samsung, are already supporting CORD.

Just after a couple of weeks,Linux Kernel 4.6.4 and 4.6.15 release was announced,here comes the next release in both series of Linux kernel 4.6 and 4.4. Both the releases are to bring fixes and improvements in performance.There are some workarounds made in GPU drivers,Wireless,USB,Sound and others can be checked in the change log,Of Course. In the Kernel 4.6.5 there are 220 files changed,1754 files inserted newly and 998 deletations are made.On the other hand,Linux kernel 4.4.16 has 156 files are changed,1475 insetations and 845 deletations are notified as per the announcement.