Please protest the "Windows 8 Campus Tour"
Submitted by Roy Schestowitz on Saturday 19th of April 2014 08:59:46 PM
Filed under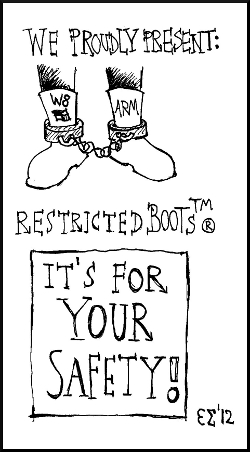 Microsoft is running "Windows 8 Campus Tour" events at many US universities. We're inviting free software supporters, associated with the universities in question, to mount simple nondisruptive protests at these events.
[...]
It is good to make a sign, especially a tall sign that can rest on the floor leaning against a wall, but you don't need one. Use few words, and big bold letters, so it is readable from a distance.
Protesting is more fun if two or more people protest together, but one person can do it. If several want to participate, you could divide up the time -- those two people for two hours tomorrow, those two for an hour on Monday, etc.
The dates vary from university to university (see the list below), but most of the events have already started. Many end tomorrow, but that still offers time to act. Others continue through next week or even later. Some events already ended, but we deleted them from the list below.
More in Tux Machines
ESA implements open source based private cloud infrastructure

The European Space Agency (ESA) has implemented a private cloud infrastructure to offer IT services to its user communities. The datacentre in Frascati, Italy, is already operational, while a second datacentre in Darmstadt, Germany, has just been completed.

Today in Techrights

A small note on window decorations

If you have updated to the recently released GNOME development version, you may have noticed that some window decorations look slightly different. Of course it is quite normal for the theme to evolve with the rest of GNOME, but in this case the visual changes are actually the result of some bigger changes under the hood which deserve some more explanation. It is well-known that GTK+ gained support for client-side decorations a while ago – after all, most GNOME applications were quick in adopting custom titlebars, which have become one of the most distinguished patterns of GNOME 3 applications. However it is less well-known that client-side decorations may also be used for windows with no custom decorations, namely when using GDK's wayland backend.

PostgreSQL, the NoSQL Database

One of the most interesting trends in the computer world during the past few years has been the rapid growth of NoSQL databases. The term may be accurate, in that NoSQL databases don't use SQL in order to store and retrieve data, but that's about where the commonalities end. NoSQL databases range from key-value stores to columnar databases to document databases to graph databases.