Please protest the "Windows 8 Campus Tour"
Submitted by Roy Schestowitz on Saturday 19th of April 2014 08:59:46 PM
Filed under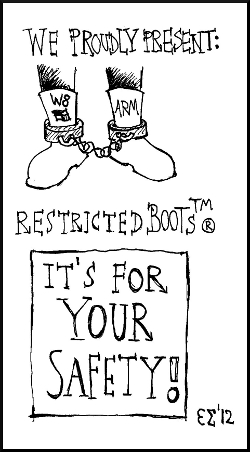 Microsoft is running "Windows 8 Campus Tour" events at many US universities. We're inviting free software supporters, associated with the universities in question, to mount simple nondisruptive protests at these events.
[...]
It is good to make a sign, especially a tall sign that can rest on the floor leaning against a wall, but you don't need one. Use few words, and big bold letters, so it is readable from a distance.
Protesting is more fun if two or more people protest together, but one person can do it. If several want to participate, you could divide up the time -- those two people for two hours tomorrow, those two for an hour on Monday, etc.
The dates vary from university to university (see the list below), but most of the events have already started. Many end tomorrow, but that still offers time to act. Others continue through next week or even later. Some events already ended, but we deleted them from the list below.
More in Tux Machines
Native Netflix, Ts'o on Systemd, and Fedora 21 Alpha a Go

In today's Linux news OMG!Ubuntu! is reporting that Netflix is coming to Linux, this time natively. Jack Germain reviews Opera 12.16. Steven J. Vaughan-Nichols talks to Theodore Ts'o about systemd. A preview of new Kmail show radical redesign. And finally today, Fedora 21 Alpha was approved for release!

Ubuntu gets closer to debut in Meizu MX4 phone

The Ubuntu project announced a stable build for Ubuntu Touch phones, a week after Meizu tipped an Ubuntu version of the Meizu MX4 phone due in December. The Ubuntu for Phones team at the Canonical's Ubuntu Project announced the arrival of the first image from the Ubuntu-rtm (release to manufacturing) distribution for phones. The announcement followed last week's tease from Meizu, saying a version of the Android-based Meizu MX4 was on schedule for shipping with Ubuntu in December.

Android L Will Keep Your Secrets Safer

Hard on the heels of increased security measures in Apple's newly released iOS 8, Google this week confirmed that encryption will be turned on by default in the next release of Android. Android has offered encryption for more than three years, and keys are not stored off the device, so they can't be shared with law enforcement, Google said. In the next Android release, encryption will be enabled by default.

WHAT THE GNOME RELEASE TEAM IS DOING

At the release team BoF at this years Guadec, I said I would write a blog post about the whats and hows and ifs of release team work. I'm a little late with this, but here it is: a glimpse into the life of a GNOME release team member. We are in the end phase of the development cycle, when the release team work is really kicking into high gear.