Please protest the "Windows 8 Campus Tour"
Submitted by Roy Schestowitz on Saturday 19th of April 2014 08:59:46 PM
Filed under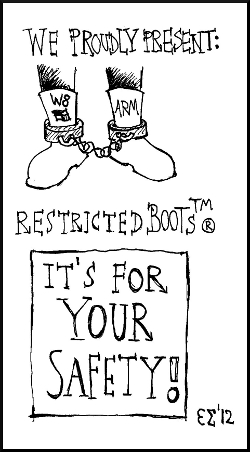 Microsoft is running "Windows 8 Campus Tour" events at many US universities. We're inviting free software supporters, associated with the universities in question, to mount simple nondisruptive protests at these events.
[...]
It is good to make a sign, especially a tall sign that can rest on the floor leaning against a wall, but you don't need one. Use few words, and big bold letters, so it is readable from a distance.
Protesting is more fun if two or more people protest together, but one person can do it. If several want to participate, you could divide up the time -- those two people for two hours tomorrow, those two for an hour on Monday, etc.
The dates vary from university to university (see the list below), but most of the events have already started. Many end tomorrow, but that still offers time to act. Others continue through next week or even later. Some events already ended, but we deleted them from the list below.
More in Tux Machines
What To Expect In 2015: Robots Join The Open-Source Revolution

The number of downloads doubled in 2014, to 3.5 million, and Gerkey expects adoption to spike again with the release of ROS 2.0 this summer. The upgrade will coordinate swarms, improve walking, and support smart sensors—basically, assimilate the world's robots.

New Input Drivers Coming For Linux 3.19 Kernel

One of the latest pull requests for the Linux 3.19 kernel is the input driver subsystem pull, which includes numerous updates along with a few new drivers. The new drivers will benefit some Google Chromebooks in running the latest upstream kernel.

Docker and the Linux container ecosystem

Linux container technology is experiencing tremendous momentum in 2014. The ability to create multiple lightweight, self-contained execution environments on the same Linux host simplifies application deployment and management. By improving collaboration between developers and system administrators, container technology encourages a DevOps culture of continuous deployment and hyperscale, which is essential to meet current user demands for mobility, application availability, and performance.

Green Hills challenges "rudimentary" Linux debug

Green Hills Software has announced a software development environment for embedded Linux developers. According to Green Hills, the Linux development software in its MULTI tool suite will address the "rudimentary" state of many debuggers for Linux, which it said were "difficult to learn, setup, and use and lack the powerful control and visibility that modern electronic systems demand".