Ikey Doherty Talks Evolve OS & Budgie Desktop
Submitted by Rianne Schestowitz on Thursday 24th of April 2014 08:48:53 PM
Filed under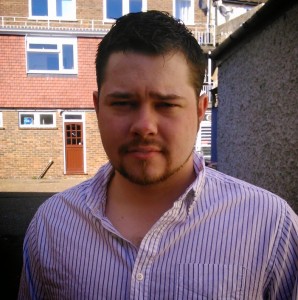 Ikey Doherty is probably one of the most tech-smart people I know. Fact is, Ikey is much like that guy you hear about on the news, the guy that can hear a string of 4 digit numbers and tell you the sum of them in a couple of seconds. Now, I don't know if Ikey is capable of that feat, but I do know what he can do.
More in Tux Machines
How Linux containers can solve a problem for defense virtualization

As the virtualization of U.S. defense agencies commences, the technology's many attributes—and drawbacks—are becoming apparent. Virtualization has enabled users to pack more computing power in a smaller space than ever before. It has also created an abstraction layer between the operating system and hardware, which gives users choice, flexibility, vendor competition and best value for their requirements. But there is a price to be paid in the form of expensive and cumbersome equipment, software licensing and acquisition fees, and long install times and patch cycles.

Fedora 21: Linux fans will LOVE it - after the install woes

With Fedora's installer it isn't immediately clear what you need to do – or even that you need to do something – until you click each button and find out, which runs the "select your layout" and installs. It's not that bad; it's not like installing Arch, but it did leave me wondering "why?" Why not just go with the familiar, narrative-like sliding screen animation that, well, pretty much every other OS out there uses?

Customers reporting interest in cloud, containers, Linux, OpenStack for 2015

As 2014 comes to a close and IT departments reflect on their initiatives heading into the new year, we asked a group of 115 Red Hat customers -- ranging from Fortune 500 companies to small businesses -- about their priorities for 2015. What we heard from the respondents is promising going into the new year: Budgets are increasing (or at least staying the same); Linux adoption is increasing; cloud deployments will be dominantly private or hybrid; OpenStack is hot; and interest in containers is emerging.

Multi-Stream Transport 4K Monitors To Become Better Supported On Linux

For a number of months David Airlie at Red Hat has been working on DisplayPort Multi-Stream Transport (DP MST) handling for Linux. Keith Packard over at Intel is now playing with DP MST too for bettering modern 4K display support on Linux within X.Org Server based environments.