Put portable pwning power in your pocket with the Pwn Phone
Submitted by Roy Schestowitz on Monday 5th of May 2014 11:09:45 AM
Filed under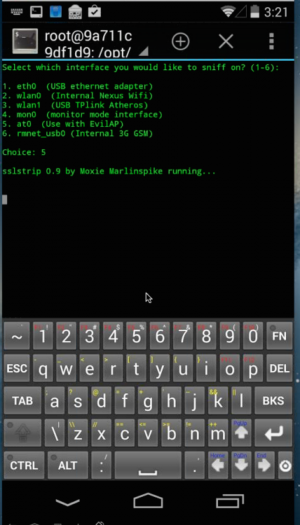 Mobile technology has made it possible for people to do an amazing amount with tablets and smartphones within the workplace—including hacking the living daylights out of the corporate network and other people's devices. Pwnie Express is preparing to release a tool that will do just that. Its Pwn Phone aims to help IT departments and security professionals quickly get a handle on how vulnerable their networks are in an instant. All someone needs to do is walk around the office with a smartphone.
Pwnie Express' Kevin Reilly gave Ars a personal walk-through of the latest Pwn Phone, the second generation of the company's mobile penetration testing platform. While the 2012 first-generation Pwn Phone was based on the Nokia N900 and its Maemo 5 Linux-based operating system, the new phone is based on LG Nexus 5 phone hardware. However, it doesn't exactly use Google's vanilla Android.
More in Tux Machines
Leftovers: Software

today's howtos

Leftovers: Gaming

Blitzkrieg 3 is a pretty great looking World War II strategy game that is currently in Early Access on Steam. It seems it's coming soon to GOG and this new trailer even has a Linux icon.

The Linux version of Moebius is due to be released within the next two weeks by Phoenix Online.

Today is the day that Lara Croft finally lands on Linux.

Leftovers: KDE

I've been working hard to enhance KApiDox. I'd like to come back on what it is for, what I did and what I see for its future.

It offers a convenient, KF5 and Qt5-based GUI coupled with a QML image view to browse, view, and download images hosted in two of the most famous Danbooru boards (konachan.com and yande.re).

This tells the story of how I finally managed a successful transfer of email data from KMail version 1.13.6 to version 4.11.5. It is a non-technical essay exploring the obstacles I encountered, my options, and the methods I used to achieve my aim. It was written partly to give the information, but also with the hope that readers will both enjoy and be amused by the story of the "battle of KMail" that was ultimately won against "incredible odds". Links to the earlier articles discussing problems with KMail 4x are given at the end.

The actual embedded system word depends on closed-source IDEs and libraries, with high monetary value and deprecated functionalities. Programmers that would like to use ARM based boards without paying for an IDE will have problems setting up such development ambient and synchronized toolkits. The main idea of this project is to provide a plugin integrated with KDevelop to help the debugging and programming process of embedded systems like AVR, ARM and x86 based boards.