Put portable pwning power in your pocket with the Pwn Phone
Submitted by Roy Schestowitz on Monday 5th of May 2014 11:09:45 AM
Filed under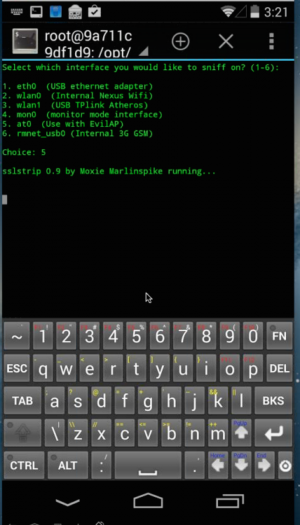 Mobile technology has made it possible for people to do an amazing amount with tablets and smartphones within the workplace—including hacking the living daylights out of the corporate network and other people's devices. Pwnie Express is preparing to release a tool that will do just that. Its Pwn Phone aims to help IT departments and security professionals quickly get a handle on how vulnerable their networks are in an instant. All someone needs to do is walk around the office with a smartphone.
Pwnie Express' Kevin Reilly gave Ars a personal walk-through of the latest Pwn Phone, the second generation of the company's mobile penetration testing platform. While the 2012 first-generation Pwn Phone was based on the Nokia N900 and its Maemo 5 Linux-based operating system, the new phone is based on LG Nexus 5 phone hardware. However, it doesn't exactly use Google's vanilla Android.
More in Tux Machines
Top 3 open source alternatives to Google Analytics

Let's start off by taking a look at the open source application that rivals Google Analytics for functions: Piwik. Piwik does most of what Google Analytics does, and chances are it packs the features that you need. Those features include metrics on the number of visitors hitting your site, data on where they come from (both on the web and geographically), from what pages they leave your site, and the ability to track search engine referrals. Piwik also has a number of reports and you can customize the dashboard to view the metrics that you want to see. To make your life easier, Piwik integrates with over 65 content management, ecommerce, and online forum systems like WordPress, Magneto, Joomla!, and vBulletin using plugins. With anything else, you just need to add a tracking code to a page on your site.

AN EARLY VIEW OF GTK+ 3.16

We've had long-standing feature requests to turn scrollbars into overlayed indicators, for touch systems. An implementation of this idea has been merged now. We show traditional scrollbars when a mouse is detected, otherwise we fade in narrow, translucent indicators. The indicators are rendered on top of the content and don't take up extra space. When you move the pointer over the indicator, it turns into a full-width scrollbar that can be used as such.

Linux Container Security

Hypervisors present a smaller attack surface than containers. This is somewhat mitigated in containers by using seccomp, selinux and restricting capabilities in order to reduce the number of kernel entry points that untrusted code can touch, but even so there is simply a greater quantity of privileged code available to untrusted apps in a container environment when compared to a hypervisor environment[1].