Put portable pwning power in your pocket with the Pwn Phone
Submitted by Roy Schestowitz on Monday 5th of May 2014 11:09:45 AM
Filed under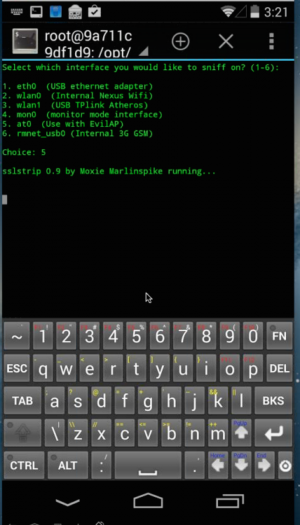 Mobile technology has made it possible for people to do an amazing amount with tablets and smartphones within the workplace—including hacking the living daylights out of the corporate network and other people's devices. Pwnie Express is preparing to release a tool that will do just that. Its Pwn Phone aims to help IT departments and security professionals quickly get a handle on how vulnerable their networks are in an instant. All someone needs to do is walk around the office with a smartphone.
Pwnie Express' Kevin Reilly gave Ars a personal walk-through of the latest Pwn Phone, the second generation of the company's mobile penetration testing platform. While the 2012 first-generation Pwn Phone was based on the Nokia N900 and its Maemo 5 Linux-based operating system, the new phone is based on LG Nexus 5 phone hardware. However, it doesn't exactly use Google's vanilla Android.
More in Tux Machines
More From Red Hat Summit

Android Leftovers

Ubuntu 16.10 Alpha 1 to Come Only in Ubuntu MATE, Ubuntu Kylin & Lubuntu Flavors

In only two days from the moment of writing this article, we will be able to get a very early taste of the upcoming Ubuntu 16.10 (Yakkety Yak) operating system, as the first Alpha build should be released, as planned, on June 30, 2016.

Lenovo and Red Hat advance partnership with telco push

Two Triangle tech titans are teaming up to create cloud solutions for the changing telco space: Lenovo and Red Hat. It's not their first collaboration, says Brian Connors, vice president of next generation IT and business development in Lenovo's Research Triangle Park-based Data Center Group. Red Hat even invested in Lenovo's RTP executive briefing center, where its technology is currently "displayed prominently as customers come in."