Put portable pwning power in your pocket with the Pwn Phone
Submitted by Roy Schestowitz on Monday 5th of May 2014 11:09:45 AM
Filed under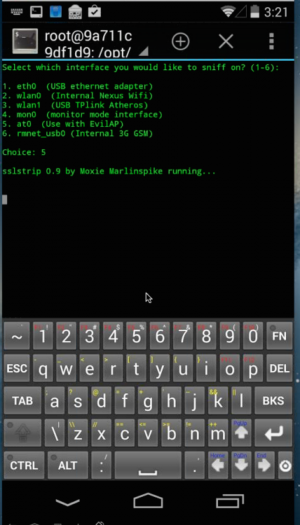 Mobile technology has made it possible for people to do an amazing amount with tablets and smartphones within the workplace—including hacking the living daylights out of the corporate network and other people's devices. Pwnie Express is preparing to release a tool that will do just that. Its Pwn Phone aims to help IT departments and security professionals quickly get a handle on how vulnerable their networks are in an instant. All someone needs to do is walk around the office with a smartphone.
Pwnie Express' Kevin Reilly gave Ars a personal walk-through of the latest Pwn Phone, the second generation of the company's mobile penetration testing platform. While the 2012 first-generation Pwn Phone was based on the Nokia N900 and its Maemo 5 Linux-based operating system, the new phone is based on LG Nexus 5 phone hardware. However, it doesn't exactly use Google's vanilla Android.
More in Tux Machines
GTK+ Gains Experimental Overlay Scrollbars

The overlay scrollbar work that was committed on Monday is about improving the scrolling experience for those using GTK+ applications from touch screens. This prototype widget allows for showing a scroll position indicator on touch screens while hiding the scrollbar -- it sounds similar to Ubuntu's GTK2/GTK3 overlay scrollbar support for Unity.

3 Alternatives to the Adobe PDF Reader on Linux

Adobe has pulled the plug on supporting its PDF reader app for Linux. This should come as no surprise, as the last time Adobe Reader for Linux was updated came in May 2013. But until recently, you could at least download and install Reader on your Linux desktop machine. Now? You can't. If you go to the Adobe Reader site, you'll find the Linux installer is no longer available.

How OpenStack powers the research at CERN

OpenStack has been in a production environment at CERN for more than a year. One of the people that has been key to implementing the OpenStack infrastructure is Tim Bell. He is responsible for the CERN IT Operating Systems and Infrastructure group which provides a set of services to CERN users from email, web, operating systems, and the Infrastructure-as-a-Service cloud based on OpenStack.

WE'RE HOSTING AN OPENDAYLIGHT HACKFEST IN JAPAN!

The OpenDaylight Project has quickly grown to become a global community, with more than 250 contributors working to advance open SDN and NFV from all corners of the world. This includes 11 ambassadors worldwide and OpenDaylight User Groups (ODLUG) in six cities across three countries. We are excited to host our first OpenDaylight HackFest in Japan in less than two weeks, and the good news is that it's free to attend.