Mozilla launches 'The Web We Want'—an open letter video featuring kids seeking a safer World Wide Web
Submitted by Roy Schestowitz on Monday 5th of May 2014 02:18:51 PM
Filed under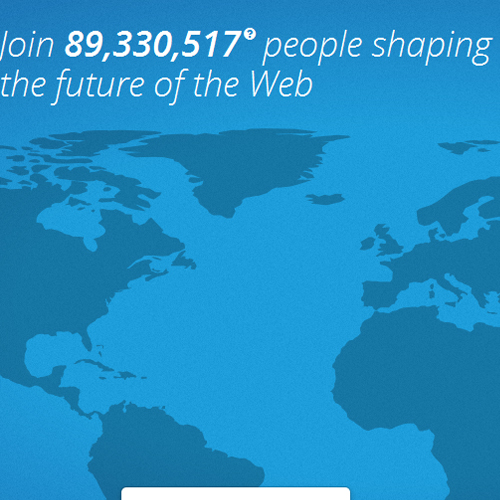 As we enter an era of the digital age, the internet helps us in work related to everything from education and travel to healthcare and surveillance. With so much of online human existence at stake and numerous threats to online security and safety, experts and crusaders have been fighting for 'internet security and cyber safety'.
According to Wikipedia, Internet safety, or online safety, is the knowledge of maximising the user's personal safety and security risks on private information and property associated with using the internet, and the self-protection from computer crime in general.
»
Printer-friendly version

655 reads

PDF version
More in Tux Machines
Open Source Skills Soar In Demand According to 2018 Jobs Report

Linux expertise is again in the top spot as the most sought after open source skill, says the latest Open Source Jobs Reportfrom Dice and The Linux Foundation. The seventh annual report shows rapidly growing demand for open source skills, particularly in areas of cloud technology.

Graphics: Wayland, RadeonSI, NVIDIA and More

KDE Wayland developer Roman Gilg who started contributing to Wayland via last year's Google Summer of Code is proposing a new Wayland protocol for dealing with desktop session suspension and restoration. This protocol extension would allow for more efficient support for client session suspension and restoration such as when you are logging out of your desktop session and want the windows restored at next log-in or if you are suspending your system. While Roman Gilg is working on this protocol with his KDE hat on, he has been talking with Sway and GNOME developers too for ensuring this protocol could work out for their needs.

Thanks to work done over the past few months by AMD's Marek Olšák on improving Mesa's OpenGL compatibility profile support and then today carried over the final mile by Valve's Timothy Arceri, Mesa 18.2 now exposes OpenGL 3.3 under the compatibility context. Hitting Git tonight is the enabling of the OpenGL 3.3 compatibility profile for RadeonSI.

For coinciding with the start of the Computer Vision and Patern Recognition conference starting this week in Utah, NVIDIA has a slew of new software announcements. First up NVIDIA has announced the open-source DALI library for GPU-accelerated data augmentation and image loading that is optimized for data pipelines of deep learning frameworks like ResNET-50, TensorFlow, and PyTorch.

- The initial list of sponsors have been announced for the annual X.Org Developers' Conference (XDC2018) where Wayland, Mesa, and the X.Org Server tend to dominate the discussions for improving the open-source/Linux desktop. This year's XDC conference is being hosted in A Coruña, Spain and taking place in September. The call for presentations is currently open for X.Org/mesa developers wishing to participate.

Intel developers working on the GVT-g graphics virtualization technology have published their latest batch of Linux kernel driver changes.

Fedora and Red Hat: Fedora Atomic, Fedora 29, *GPL and Openwashing ('Open Organization')

Server Domination by GNU/Linux

As of last year, the Linux operating system was running 90 percent of public cloud workloads; has 62 percent of the embedded market share and runs all of the supercomputers in the TOP500 list, according to The Linux Foundation Open Mainframe Project's 2018 State of the Open Mainframe Survey report. Despite a perceived bias that mainframes are behemoths that are costly to run and unreliable, the findings also revealed that more than nine in 10 respondents have an overall positive attitude about mainframe computing. The project conducted the survey to better understand use of mainframes in general. "If you have this amazing technology, with literally the fastest commercial CPUs on the planet, what are some of the barriers?" said John Mertic, director of program management for the foundation and Open Mainframe Project. "The driver was, there wasn't any hard data around trends on the mainframe."

The race to exascale speed is getting a little more interesting with the introduction of HPE's Astra -- what will be the world's largest ARM-based supercomputer. HPE is building Astra for Sandia National Laboratories and the US Department of Energy's National Nuclear Security Administration (NNSA). The NNSA will use the supercomputer to run advanced modeling and simulation workloads for things like national security, energy, science and health care.