'Free' Wi-Fi Usually Not Free Anymore
Submitted by Roy Schestowitz on Sunday 11th of May 2014 03:39:00 PM
Filed under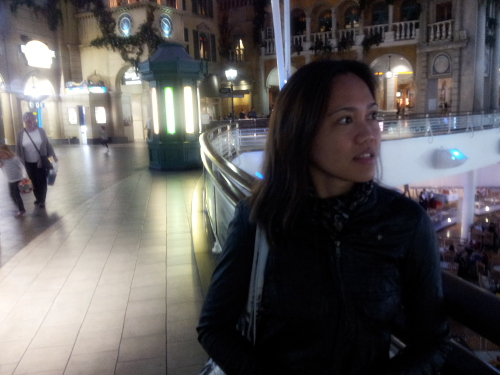 SEVERAL days ago we visited Trafford Centre, which is a large shopping mall in Greater Manchester. The place is quite nice as it embodies very modern (yet classic) ornamental features, encompassing the best of outdoor and indoor decorations. It's all geared up towards consumerism, but there is also a nice cinema there. Now, here's the deal. Upon entering the mall one cannot help noticing that there is strong, universal Wi-Fi signal. Let's leave aside health implications. It's the same in other malls, such as the Arndale Centre near our house. It is also the same at airports, but if there is no payment needed for the Wi-Fi, then the user's identity is requested (if a payment is made, then the payment itself exposes the user's identity).
Following basic principles and common sense, I gave some fake details so that I can use the 'free' Wi-Fi anonymously and log into Tux Machines (checking the latest), but I not help wondering, still. Given what we know about NSA- and GCHQ-centric plans for surveillance on in-flight Wi-Fi, what are the chances that users' identities are being requested not just for marketing purposes but also for surveillance? It is becoming very hard to access the Net anonymously now. The UK is cracking down on 'free' Wi-Fi, saying that it facilitates copyright infringement and our home hub, which is open for all to use (no password needed), keeps warning us that it is "not secure" (because it facilitates sharing). This is actively being discouraged if not forbidden. In all sorts of beverage-serving places (hot or cold, or alcoholic) and restaurants it is getting hard to gain anonymous Wi-FI access and the only way I've found (out of curiosity) to attain anonymous Wi-Fi use is First Class in high-speed British rail, provided one purchases the train ticket with cash. Similarly, it is getting harder to purchase groceries with cash here, at least without being penalised (not receiving a discount in exchange for identifying cards like Nectar). It sure seems like the very idea of anonymity here is becoming synonymous with crime. For experimental reasons I researched which shops in the UK still enable people to purchase a mobile phone anonymously. It's not easy, but it is still possible. Maybe it's no longer possible because I haven't surveyed the shops in almost 3 years.
We are entering a new unprecedented norm as those in power gradually phase in scary forms of governance in society, where the assumption is that anonymity deserves to be maligned and people should always identify themselves everywhere (also enable tracking of themselves by carrying a mobile phone) so as to avoid looking "suspicious". That's the mentality of mass surveillance that people have become accustomed to (and rather apathetic towards) in the UK.
It's stuff like this that made me exceptionally stubborn about deleting server logs in Tux Machines and not connecting to any third-party entity (e.g. with interactive social buttons, cookies), unlike most other GNU/Linux/FOSS sites. █
More in Tux Machines
Kernel Space: Linux, Graphics

Unixstickers, Linux goes to Washington, Why Linux?

There's an old, popular saying, beware geeks bearing gifts. But in this case, I was pleased to see an email in my inbox, from unixstickers.com, asking me if I was interested in reviewing their products. I said ye, and a quick few days later, there was a surprise courier-delivered envelope waiting for me in the post. Coincidentally - or not - the whole thing happened close enough to the 2015 end-of-the-year holidays to classify as poetic justice. On a slightly more serious note, Unixstickers is a company shipping T-shirts, hoodies, mugs, posters, pins, and stickers to UNIX and Linux aficionados worldwide. Having been identified one and acquired on the company's PR radar, I am now doing a first-of-a-kind Dedoimedo non-technical technical review of merchandise related to our favorite software. So not sure how it's gonna work out, but let's see.

No doubt by now you've heard about the Obama Administration's newly announced Cybersecurity National Action Plan (CNAP). You can read more about it on CIO.com here and here. But what you may not know is that the White House is actively working with the Linux and open source community for CNAP. In a blog post Jim Zemlin, the executive director of the Linux Foundation said, "In the proposal, the White House announced collaboration with The Linux Foundation's Core Infrastructure Initiative (CII) to better secure Internet 'utilities' such as open-source software, protocols and standards."

Linux may inspire you to think of coders hunched over their desks (that are littered with Mountain Dew cans) while looking at lines of codes, faintly lit by the yellow glow of old CRT monitors. Maybe Linux sounds like some kind of a wild cat and you have never heard the term before. Maybe you have use it every day. It is an operating system loved by a few and misrepresented to many.

RebeccaBlackOS 2016-02-08 Review. Why? Because it's Friday.

These are the types of problems found in an independent distro build from scratch. I cannot understand how a system built on Debian could be this buggy and apparently have zero VM support which Debian comes with by default. I can take some solace in the fact that it was built by one person and that one person is a Rebecca Black fan but as far as a Linux Distribution is concerned there is not much here. Some could say "Well its not supposed to be taken as a serious Distribution." True except it is listed and kept up with on DistroWatch therefor it should be held as a system ready distribution especially when it was not released as a beta or an RC. If this distribution is ever going to be considered a real platform it has a long way to go. I give it about as many thumbs down as the Rebecca Black Friday video.

Android More Leftovers

There are several attempts at turning a mobile phone into a viable computer. Ubuntu Convergence and Mircosoft's Continuum are the main ones in this field, but not the only. Maru OS is taking the idea in a different direction. Its common knowledge now that your average mobile phone has as much power as a standard desktop PC from between 2000 and 2010. If leveraged right, they can replace PC' and laptops for most people, but only if it works as a laptop or desktop. Before we get to Maru OS, we will look at the attempts at this ideal which have come first.

Mostly, our tutorials are about completing a specific project and reaching a particular goal. However, this time we're doing something a bit different. We are showing you some Android apps that you can use along with your Ras Pi. These apps aren't tied to particular projects – you can use them whenever and as often as you like – but we think they can add something to your whole experience with the Pi. Some of the apps in our list are Pi-specific, while others are more general but have a Pi relevance. Chances are you might already know or use one or two, but we hope that you can discover something new from the selection on offer. If you have an Android phone or tablet and have not explored the range of apps available for your Raspberry Pi, you might be missing out on some cool and very useful options.