'Free' Wi-Fi Usually Not Free Anymore
Submitted by Roy Schestowitz on Sunday 11th of May 2014 03:39:00 PM
Filed under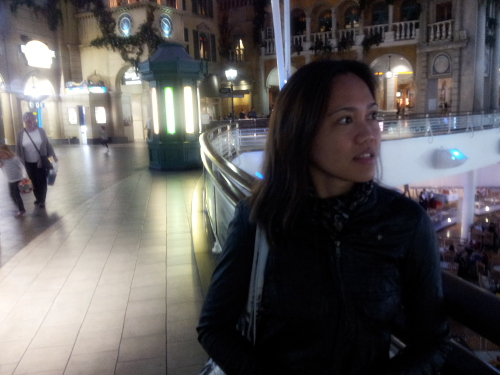 SEVERAL days ago we visited Trafford Centre, which is a large shopping mall in Greater Manchester. The place is quite nice as it embodies very modern (yet classic) ornamental features, encompassing the best of outdoor and indoor decorations. It's all geared up towards consumerism, but there is also a nice cinema there. Now, here's the deal. Upon entering the mall one cannot help noticing that there is strong, universal Wi-Fi signal. Let's leave aside health implications. It's the same in other malls, such as the Arndale Centre near our house. It is also the same at airports, but if there is no payment needed for the Wi-Fi, then the user's identity is requested (if a payment is made, then the payment itself exposes the user's identity).
Following basic principles and common sense, I gave some fake details so that I can use the 'free' Wi-Fi anonymously and log into Tux Machines (checking the latest), but I not help wondering, still. Given what we know about NSA- and GCHQ-centric plans for surveillance on in-flight Wi-Fi, what are the chances that users' identities are being requested not just for marketing purposes but also for surveillance? It is becoming very hard to access the Net anonymously now. The UK is cracking down on 'free' Wi-Fi, saying that it facilitates copyright infringement and our home hub, which is open for all to use (no password needed), keeps warning us that it is "not secure" (because it facilitates sharing). This is actively being discouraged if not forbidden. In all sorts of beverage-serving places (hot or cold, or alcoholic) and restaurants it is getting hard to gain anonymous Wi-FI access and the only way I've found (out of curiosity) to attain anonymous Wi-Fi use is First Class in high-speed British rail, provided one purchases the train ticket with cash. Similarly, it is getting harder to purchase groceries with cash here, at least without being penalised (not receiving a discount in exchange for identifying cards like Nectar). It sure seems like the very idea of anonymity here is becoming synonymous with crime. For experimental reasons I researched which shops in the UK still enable people to purchase a mobile phone anonymously. It's not easy, but it is still possible. Maybe it's no longer possible because I haven't surveyed the shops in almost 3 years.
We are entering a new unprecedented norm as those in power gradually phase in scary forms of governance in society, where the assumption is that anonymity deserves to be maligned and people should always identify themselves everywhere (also enable tracking of themselves by carrying a mobile phone) so as to avoid looking "suspicious". That's the mentality of mass surveillance that people have become accustomed to (and rather apathetic towards) in the UK.
It's stuff like this that made me exceptionally stubborn about deleting server logs in Tux Machines and not connecting to any third-party entity (e.g. with interactive social buttons, cookies), unlike most other GNU/Linux/FOSS sites. █
»
Printer-friendly version

6143 reads

PDF version
More in Tux Machines
Linux Foundation on Value of GNU/Linux Skills

The need for open-source technology skills are on the rise and companies and organizations continue to increase their recruitment of open-source technology talent, while offering additional training and certification opportunities for existing staff in order to fill skills gaps, according to the 2018 Open Source Jobs Report, released today by The Linux Foundation and Dice. 87% of hiring managers report difficulty finding open-source talent, and nearly half (48%) report their organizations have begun to support open-source projects with code or other resources for the explicit reason of recruiting individuals with those software skills. After a hiatus, Linux skills are back on top as the most sought after skill with 80% of hiring managers looking for tech professionals with Linux expertise. 55% of employers are now also offering to pay for employee certifications, up from 47% in 2017 and only 34% in 2016.

The demand for open source technology skills is soaring, however, 87% of hiring managers report difficulty finding open source talent, according to the 2018 Open Source Jobs Report which was released this week.

The Linux Foundation in collaboration with Dice.com has revealed the 2018 Open Source Jobs Report. The report is designed to examine trends in open-source careers as well as find out which skills are the most in demand. Key findings included 83 percent of hiring managers believes hiring open source talent is a priority and Linux is the most in-demand open-source skill. In addition, 57 percent of hiring managers are looking for people with container skills and many organizations are starting to get more involved in open-source in order to attract developers.

GNU/Linux Servers as Buzzwords: "Cloud" and "IaaS"

Well obviously, like you mentioned, we've been a Linux company for a long time. We've really seen Linux expand along the lines of a lot of the things that are happening in the enterprise. We're seeing more and more enterprise infrastructure become software centric or software defined. Red Hat's expanded their portfolio in storage, in automation with the Ansible platform. And then the really big trend lately with Linux has been Linux containers and technologies like [Google] Cooper Netties. So, we're seeing enterprises want to build new applications. We're seeing the infrastructure be more software defined. Linux ends up becoming the foundation for a lot of the things going on in enterprise IT these days.

This is partly down to Kubernetes, which has done much to popularise container technology, helped by its association with Docker and others, which has ushered in a period of explosive innovation in the 'container platform' space. This is where Kubernetes stands out, and today it could hold the key to the future of IaaS.

Ubuntu: Snapcraft, Intel, AMD Patches, and Telemetry

Most secure Linux distros in 2018

Think of a Linux distribution as a bundle of software delivered together, based on the Linux kernel - a kernel being the core of a system that connects software to hardware and vice versa – with a GNU operating system and a desktop environment, giving the user a visual way to operate the system via a graphical user interface. Linux has a reputation as being more secure than Windows and Mac OS due to a combination of factors – not all of them about the software. Firstly, although desktop Linux users are on the up, Linux environments are far less common in the grand scheme of things than Windows devices on personal computers. The Linux community also tends to be more technical. There are technical reasons too, including fundamental differences in the way the distribution architecture tends to be structured. Nevertheless over the last decade security-focused distributions started to appear, which will appeal to the privacy-conscious user who wants to avoid the worldwide state-sanctioned internet spying that the west has pioneered and where it continues to innovate. Of course, none of these will guarantee your privacy, but they're a good start. Here we list some of them. It is worth noting that security best practices are often about process rather than the technology, avoiding careless mistakes like missing patches and updates, and using your common sense about which websites you visit, what you download, and what you plug into your computer.