'Free' Wi-Fi Usually Not Free Anymore
Submitted by Roy Schestowitz on Sunday 11th of May 2014 03:39:00 PM
Filed under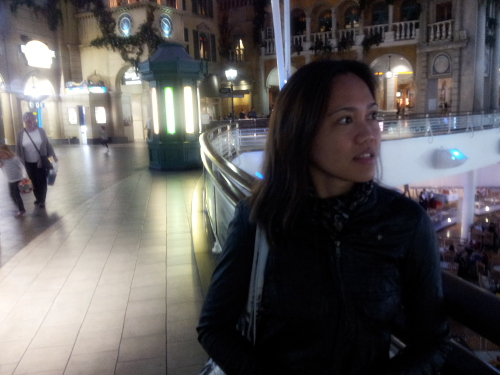 SEVERAL days ago we visited Trafford Centre, which is a large shopping mall in Greater Manchester. The place is quite nice as it embodies very modern (yet classic) ornamental features, encompassing the best of outdoor and indoor decorations. It's all geared up towards consumerism, but there is also a nice cinema there. Now, here's the deal. Upon entering the mall one cannot help noticing that there is strong, universal Wi-Fi signal. Let's leave aside health implications. It's the same in other malls, such as the Arndale Centre near our house. It is also the same at airports, but if there is no payment needed for the Wi-Fi, then the user's identity is requested (if a payment is made, then the payment itself exposes the user's identity).
Following basic principles and common sense, I gave some fake details so that I can use the 'free' Wi-Fi anonymously and log into Tux Machines (checking the latest), but I not help wondering, still. Given what we know about NSA- and GCHQ-centric plans for surveillance on in-flight Wi-Fi, what are the chances that users' identities are being requested not just for marketing purposes but also for surveillance? It is becoming very hard to access the Net anonymously now. The UK is cracking down on 'free' Wi-Fi, saying that it facilitates copyright infringement and our home hub, which is open for all to use (no password needed), keeps warning us that it is "not secure" (because it facilitates sharing). This is actively being discouraged if not forbidden. In all sorts of beverage-serving places (hot or cold, or alcoholic) and restaurants it is getting hard to gain anonymous Wi-FI access and the only way I've found (out of curiosity) to attain anonymous Wi-Fi use is First Class in high-speed British rail, provided one purchases the train ticket with cash. Similarly, it is getting harder to purchase groceries with cash here, at least without being penalised (not receiving a discount in exchange for identifying cards like Nectar). It sure seems like the very idea of anonymity here is becoming synonymous with crime. For experimental reasons I researched which shops in the UK still enable people to purchase a mobile phone anonymously. It's not easy, but it is still possible. Maybe it's no longer possible because I haven't surveyed the shops in almost 3 years.
We are entering a new unprecedented norm as those in power gradually phase in scary forms of governance in society, where the assumption is that anonymity deserves to be maligned and people should always identify themselves everywhere (also enable tracking of themselves by carrying a mobile phone) so as to avoid looking "suspicious". That's the mentality of mass surveillance that people have become accustomed to (and rather apathetic towards) in the UK.
It's stuff like this that made me exceptionally stubborn about deleting server logs in Tux Machines and not connecting to any third-party entity (e.g. with interactive social buttons, cookies), unlike most other GNU/Linux/FOSS sites. █
»
Printer-friendly version

5618 reads

PDF version
More in Tux Machines
BeagleBone Announces the Open Source PocketBeagle USB-Key-Fob SBC

You've probably heard of BeagleBones and the Beagleboard Foundation by now (check out that link if you're not familiar with them). They make open source SBCs and have an online community much like the Raspberry Pi Foundation. While Beaglebones don't have as large of a community or market share as Raspberry Pi, their boards are still quite popular because they tend to be more application-focused than Raspberry Pis. For example, there's the general-purpose Beaglebone Black, the sensor-oriented Beaglebone Green, and the Beaglebone Blue for robotics applications.

today's howtos

Graphics: NVIDIA, Nouveau, X.Org Server

While NVIDIA isn't doing much to help out Nouveau, at least the company is contributing to the open-source Linux graphics ecosystem in other ways. In addition to presenting at XDC2017 this week on the Unix device memory allocator API and DeepColor / HDR support, they also presented on server-side GLVND. Server-side GLVND is separate from the client-side GLVND (OpenGL Vendor Neutral Dispatch Library) that evolved over the past few years and with modern Linux systems is supported both by Mesa and the NVIDIA binary driver. Server-side GLVND can help PRIME laptops and other use-cases like XWayland where potentially dealing with multiple GPU drivers touching X.

Longtime Nouveau contributors Martin Peres and Karol Herbst presented at this week's XDC2017 X.Org conference at the Googleplex in Mountain View. It was a quick talk as they didn't have a whole lot to report on due to their open-source NVIDIA "Nouveau" driver efforts largely being restricted by NVIDIA Corp.

X.Org Server 1.19 is already almsot one year old and while X.Org is currently well off its six month release cadence, version 1.20 is being figured out for an early 2018 release. Adam Jackson of Red Hat who has been serving as the xorg-server release manager held a quick session on Friday at XDC2017 to figure out what's needed for X.Org Server 1.20. His goal is to see X.Org Server 1.20 released in time for making the Fedora 28 version. For that to happen nicely, he's hoping to see xorg-server 1.20 released in January. The Fedora 28 beta freeze is the middle of March so there is still time for the 1.20 release to slip while making the F28 Linux distribution update.

ASUS Launches Its Thinnest and Lightest Flippable Chromebook, the Flip C101

ASUS announced a new Chromebook on its website, the Flip C101, which is a smaller and lightweight version of the C302 model. Featuring a 10.1-inch touchscreen display, the all-new Chromebook is priced at only $299 in the US.