'Free' Wi-Fi Usually Not Free Anymore
Submitted by Roy Schestowitz on Sunday 11th of May 2014 03:39:00 PM
Filed under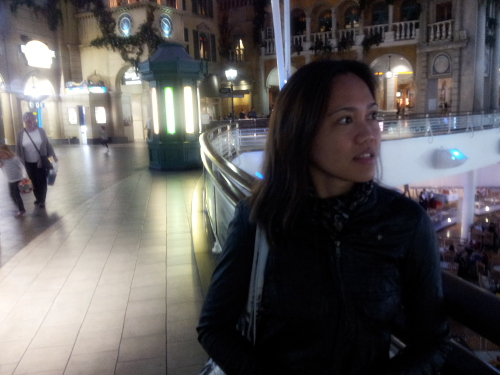 SEVERAL days ago we visited Trafford Centre, which is a large shopping mall in Greater Manchester. The place is quite nice as it embodies very modern (yet classic) ornamental features, encompassing the best of outdoor and indoor decorations. It's all geared up towards consumerism, but there is also a nice cinema there. Now, here's the deal. Upon entering the mall one cannot help noticing that there is strong, universal Wi-Fi signal. Let's leave aside health implications. It's the same in other malls, such as the Arndale Centre near our house. It is also the same at airports, but if there is no payment needed for the Wi-Fi, then the user's identity is requested (if a payment is made, then the payment itself exposes the user's identity).
Following basic principles and common sense, I gave some fake details so that I can use the 'free' Wi-Fi anonymously and log into Tux Machines (checking the latest), but I not help wondering, still. Given what we know about NSA- and GCHQ-centric plans for surveillance on in-flight Wi-Fi, what are the chances that users' identities are being requested not just for marketing purposes but also for surveillance? It is becoming very hard to access the Net anonymously now. The UK is cracking down on 'free' Wi-Fi, saying that it facilitates copyright infringement and our home hub, which is open for all to use (no password needed), keeps warning us that it is "not secure" (because it facilitates sharing). This is actively being discouraged if not forbidden. In all sorts of beverage-serving places (hot or cold, or alcoholic) and restaurants it is getting hard to gain anonymous Wi-FI access and the only way I've found (out of curiosity) to attain anonymous Wi-Fi use is First Class in high-speed British rail, provided one purchases the train ticket with cash. Similarly, it is getting harder to purchase groceries with cash here, at least without being penalised (not receiving a discount in exchange for identifying cards like Nectar). It sure seems like the very idea of anonymity here is becoming synonymous with crime. For experimental reasons I researched which shops in the UK still enable people to purchase a mobile phone anonymously. It's not easy, but it is still possible. Maybe it's no longer possible because I haven't surveyed the shops in almost 3 years.
We are entering a new unprecedented norm as those in power gradually phase in scary forms of governance in society, where the assumption is that anonymity deserves to be maligned and people should always identify themselves everywhere (also enable tracking of themselves by carrying a mobile phone) so as to avoid looking "suspicious". That's the mentality of mass surveillance that people have become accustomed to (and rather apathetic towards) in the UK.
It's stuff like this that made me exceptionally stubborn about deleting server logs in Tux Machines and not connecting to any third-party entity (e.g. with interactive social buttons, cookies), unlike most other GNU/Linux/FOSS sites. █
More in Tux Machines
Security Leftovers

Once you've chosen a Linux distro that meets all the security guidelines set out in our last article, you'll need to install the distro on your workstation.

For the past few months, developers who publish their code on GitHub have been targeted in an attack campaign that uses a little-known but potent cyberespionage malware. The attacks started in January and consisted of malicious emails specifically crafted to attract the attention of developers, such as requests for help with development projects and offers of payment for custom programming jobs. The emails had .gz attachments that contained Word documents with malicious macro code attached. If allowed to execute, the macro code executed a PowerShell script that reached out to a remote server and downloaded a malware program known as Dimnie.

When WikiLeaks founder Julian Assange disclosed earlier this month that his anti-secrecy group had obtained CIA tools for hacking into technology products made by U.S. companies, security engineers at Cisco Systems (CSCO.O) swung into action. The Wikileaks documents described how the Central Intelligence Agency had learned more than a year ago how to exploit flaws in Cisco's widely used Internet switches, which direct electronic traffic, to enable eavesdropping. Senior Cisco managers immediately reassigned staff from other projects to figure out how the CIA hacking tricks worked, so they could help customers patch their systems and prevent criminal hackers or spies from using the same methods, three employees told Reuters on condition of anonymity.

Network time synchronization—aligning your computer's clock to the same Universal Coordinated Time (UTC) that everyone else is using—is both necessary and a hard problem. Many internet protocols rely on being able to exchange UTC timestamps accurate to small tolerances, but the clock crystal in your computer drifts (its frequency varies by temperature), so it needs occasional adjustments. That's where life gets complicated. Sure, you can get another computer to tell you what time it thinks it is, but if you don't know how long that packet took to get to you, the report isn't very useful. On top of that, its clock might be broken—or lying. To get anywhere, you need to exchange packets with several computers that allow you to compare your notion of UTC with theirs, estimate network delays, apply statistical cluster analysis to the resulting inputs to get a plausible approximation of real UTC, and then adjust your local clock to it. Generally speaking, you can get sustained accuracy to on the close order of 10 milliseconds this way, although asymmetrical routing delays can make it much worse if you're in a bad neighborhood of the internet.

I assume that every permutation of scams will eventually be tried; it is interesting that the initial ones preyed on people's avarice and dishonesty: "I will transfer millions to your bank account, then you share with me" - with subsequent scams appealing to another demographic: "I want to donate a large sum to your religious charity" - to perhaps capture a more virtuous but still credulous lot. Where will it end ?

Tizen and Android

Linux and Linux Foundation

AT&T's commitment to open source follows news of the company's contribution of several million lines of ECOMP code to The Linux Foundation. Additionally, Chris Rice, senior vice president of AT&T Labs, joined The Linux Foundation Board of Directors and was also recently selected as the ONAP chairman.

The NTFS-3G open-source driver providing that lets Linux, macOS, OpenSolaris, FreeBSD, QNX, and other UNIX-like operating systems accessing storage drives formatted with the NTFS file system was updated recently with many changes. The NTFS-3G project gets a new stable update once a year, around the end of March, and this year's release adds a bunch of goodies, such as the ability to allow kernel caching by lowntfs-3g when Posix ACLs aren't used, as well as to enable read-only mount fallback when the drive enters hibernate state.

Mesa and Intel Graphics

Andres Gomez of Igalia has stepped up to the plate to manage Mesa 17.0.3 as the newest Mesa stable update. The plan is to release it officially by the end of week while today the release candidate is available. Over Mesa 17.0.2, the 17.0.3 update currently has 32 patches queued but potentially more may still make it into this next release. The fixes include problems with the GLSL compiler, the Intel OpenGL and Vulkan drivers, Nouveau performance improvements, RADV fixes, and various other fixes.

Intel has published a series of patches today adding FPGA device drivers to their Linux kernel for their selection of FPGA hardware. Developer Wu Hao explained, "The Intel FPGA driver provides interfaces for userspace applications to configure, enumerate, open, and access FPGA accelerators on platforms equipped with Intel(R) FPGA solutions and enables system level management functions such as FPGA partial reconfiguration, power management and virtualization."