Ending the Embedded Linux Patent War Before It Begins
Submitted by Rianne Schestowitz on Wednesday 14th of May 2014 06:25:01 AM
Filed under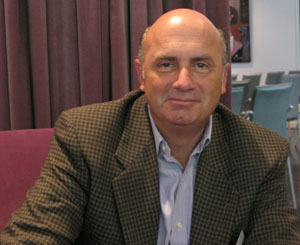 The next big intellectual property battle has been forming over hardwired and programmable chips made for mobile devices that leverage Linux code. However, the Open Invention Network has strategically deployed forces to keep Linux-powered smartphones, tablets and other computer technologies out of harm's way. Its goal is to create a patent litigation no-fly zone around embedded Linux.
More in Tux Machines
Tails 1.1.1 is out

The next Tails release is scheduled for October 14. Have a look to our roadmap to see where we are heading to.

Healthdirect Australia sees value in open source for security solution

Commonwealth and state/territory government funded public company, Healthdirect Australia, has used open source software to build an identity and access management (IAM) solution. The IAM solution allows users to have one identity across all of its websites and applications. For example, users can sign in using their Facebook, LinkedIn or Gmail account.

Ubuntu Installer Bug Can Delete Your Hard Drive and All Other OSes

The Ubuntu installation procedure is governed by a piece of software called Ubiquity and it's one of the most intuitive and easy-to-use installers on the Linux platform. Unfortunately, users have been confronting with a bug that could wipe their entire hard-driver without any kind of announcement.

You have your Windows in my Linux

Although there are those who think the systemd debate has been decided in favor of systemd, the exceedingly loud protests on message boards, forums, and the posts I wrote over the past two weeks would indicate otherwise. I've seen many declarations of victory for systemd, now that Red Hat has forced it into the enterprise with the release of RHEL 7. I don't think it's that easy.