Firefox's adoption of closed-source DRM breaks my heart
Submitted by Rianne Schestowitz on Wednesday 14th of May 2014 06:25:11 PM
Filed under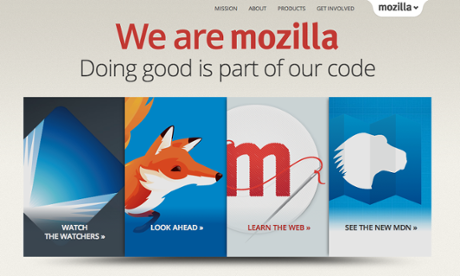 Future versions of the open-source Firefox browser will include closed-source digital rights management (DRM) from Adobe, the Mozilla project's chief technology officer, Andreas Gal, announced on Wednesday.
The purpose is to support commercial video streams. But this is a radical, disheartening development in the history of the organisation, long held out as a beacon for the open, free spirit of the web as a tool for liberation.
As Gal's blogpost makes clear, this move was done without much enthusiasm, out of a fear that Firefox (Mozilla's flagship product and by far the most popular free/open browser in the world) was being sidelined by Apple, Google and Microsoft's inclusion of proprietary technology to support Netflix and other DRM-encumbered videos in their browsers.
More in Tux Machines
Canonical Releases Snapcraft 2.12 Snaps Creator with New Parts Ecosystem, More

Today, June 29, 2016, Canonical has had the great pleasure of announcing the release of the highly anticipated Snapcraft 2.12 Snappy creator tool for the Ubuntu Linux operating system.

AMDGPU-PRO Driver 16.30 Officially Released with Support for Ubuntu 16.04 LTS

Today, June 29, 2016, AMD released the final version of the AMDGPU-Pro 16.30 graphics driver for GNU/Linux operating systems, bringing support for new technologies like the Vulkan API.

Red Hat News

Peppermint 7 Released

Peppermint 7 launched a few days ago. Peppermint is a lightweight Ubuntu-based Linux distribution with an emphasis on speed and simplicity. Although the name is similar to Linux Mint, the projects aren't directly related. Peppermint originally was envisioned as a "spicier" alternative to Mint—whatever that means! Many distros come with a wide assortment of feature-rich applications, and that's great for power users who need those apps. But older machines can struggle to cope with those demanding distros. Peppermint solves the problem by offering a carefully curated suite of web apps that perform tasks traditionally handled by native apps. It's an approach that will be familiar to any Chromebook users reading this article.