Firefox's adoption of closed-source DRM breaks my heart
Submitted by Rianne Schestowitz on Wednesday 14th of May 2014 06:25:11 PM
Filed under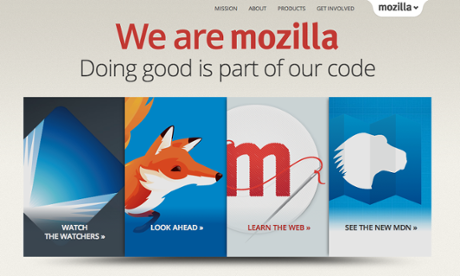 Future versions of the open-source Firefox browser will include closed-source digital rights management (DRM) from Adobe, the Mozilla project's chief technology officer, Andreas Gal, announced on Wednesday.
The purpose is to support commercial video streams. But this is a radical, disheartening development in the history of the organisation, long held out as a beacon for the open, free spirit of the web as a tool for liberation.
As Gal's blogpost makes clear, this move was done without much enthusiasm, out of a fear that Firefox (Mozilla's flagship product and by far the most popular free/open browser in the world) was being sidelined by Apple, Google and Microsoft's inclusion of proprietary technology to support Netflix and other DRM-encumbered videos in their browsers.
More in Tux Machines
Leftovers: Software

today's howtos

Kubuntu has fully matured and stabilized and comes with the brand new KDE Plasma workspaces and other KDE technologies. Like any other operating system Kubuntu also needs a little bit of work to get it ready for you. There are a few things which are optional and I have added them here based on my own usage, you may not need them.

Leftovers: Gaming

Sorry, Windows 9 Fans, This Is How Multiple Desktops Should Work – Video

The Linux platform has always taken pride in this cool feature. Having multiple desktops is a great way to increase the productivity and there are numerous means to implement it. Lots of Linux distributions have this option, which is used in various ways.