Firefox's adoption of closed-source DRM breaks my heart
Submitted by Rianne Schestowitz on Wednesday 14th of May 2014 06:25:11 PM
Filed under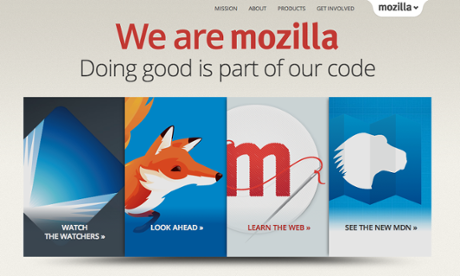 Future versions of the open-source Firefox browser will include closed-source digital rights management (DRM) from Adobe, the Mozilla project's chief technology officer, Andreas Gal, announced on Wednesday.
The purpose is to support commercial video streams. But this is a radical, disheartening development in the history of the organisation, long held out as a beacon for the open, free spirit of the web as a tool for liberation.
As Gal's blogpost makes clear, this move was done without much enthusiasm, out of a fear that Firefox (Mozilla's flagship product and by far the most popular free/open browser in the world) was being sidelined by Apple, Google and Microsoft's inclusion of proprietary technology to support Netflix and other DRM-encumbered videos in their browsers.
More in Tux Machines
Open source more about process than licensing

It is a testament to the success of the Open Source Initiative's (OSI) branding campaign for open source software that "open source" and "licensing" are functionally synonymous. To the extent that people are familiar with open source software, it is the source code released under a license that lets anyone see the "crown jewels" of a software program as opposed to an opaque binary, or black box that hides its underpinnings.

First open source enterprise resource planning app for Drupal unveiled

ERPAL for Service Providers is the world's first open source ERP built on Drupal, a popular content management system.

Eight Key Open-Source Internet of Things Projects

Open source is key to the development of the Internet of things (IoT). Therefore, the Eclipse Foundation is taking a hard look at IoT for Java developers. In fact, the Eclipse IoT community is making it easier for Java developers to connect and manage devices in an IoT solution by delivering at JavaOne 2014 an open IoT stack for Java developers. Based on open source and open standards, the Eclipse Open IoT Stack for Java simplifies IoT development by enabling Java developers to reuse a core set of frameworks and services in their IoT solutions. In addition to the core Open IoT Stack, a set of industrial frameworks are available to accelerate the process of creating home automation and SCADA factory automation solutions. "Our goal with this is to ensure that Java developers have a free and open-source platform for building IoT solutions," said Mike Milinkovich, executive director of Eclipse.

SMPlayer 14.9 Review – One of the Best Movie Players for Linux

In this article I will overview the main things that make SMPlayer stand out of the crowd, putting it on the top of the video playback applications list. SMPlayer is written in Qt 4.8 and uses MPlayer2 for video playback. Personally I have only words of praise for this player, which is why I decided to write this review. So let's proceed and see what the most important features of SMPlayer are.