Firefox's adoption of closed-source DRM breaks my heart
Submitted by Rianne Schestowitz on Wednesday 14th of May 2014 06:25:11 PM
Filed under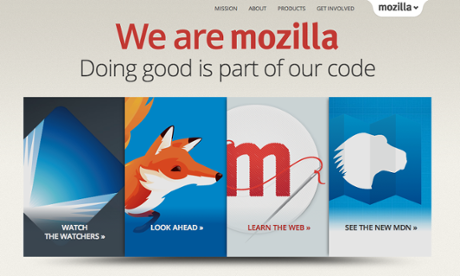 Future versions of the open-source Firefox browser will include closed-source digital rights management (DRM) from Adobe, the Mozilla project's chief technology officer, Andreas Gal, announced on Wednesday.
The purpose is to support commercial video streams. But this is a radical, disheartening development in the history of the organisation, long held out as a beacon for the open, free spirit of the web as a tool for liberation.
As Gal's blogpost makes clear, this move was done without much enthusiasm, out of a fear that Firefox (Mozilla's flagship product and by far the most popular free/open browser in the world) was being sidelined by Apple, Google and Microsoft's inclusion of proprietary technology to support Netflix and other DRM-encumbered videos in their browsers.
»
Printer-friendly version

1327 reads

PDF version
More in Tux Machines
Containers & Events

Ubuntu: Ubuntu Unleashed, Technical Board, 'Edge', Xubuntu and More

The current 2-year term of the Technical Board is over, and it's time for electing a new one. For the next two weeks (until 6 June 2018) we are collecting nominations, then our SABDFL will shortlist the candidates and confirm their candidacy with them, and finally the shortlist will be put to a vote by ~ubuntu-dev. Anyone from the Ubuntu community can nominate someone.

Last week, much of the IoT industry descended on Santa Clara, California, for the annual IoT World trade show. One of the exhibitors present were Rigado who Canonical partnered with earlier this year to deploy Ubuntu Core on their IoT gateways primarily targeted at commercial applications such as smart lighting and asset tracking. Rigado used IoT World as an opportunity to discuss the launch of Cascade, their new 'Edge as a Service' proposition, for commercial IoT. Cascade, which is offered as a simple monthly subscription, enables companies to focus on their business and what generates revenue rather than expending effort and resource dedicated to managing the infrastructure behind it. With many organisations looking at ways they can benefit from adopting IoT while removing perceived barriers, Cascade offers a low-risk, low-cost entry which in turn enables project teams to benefit from reduced development, support and no upfront hardware costs. The end result is a quicker path to IoT deployment and resulting ROI.

During the last few weeks of the 18.04 (Bionic Beaver) cycle, we had 2 people drop by in our development channel trying to respond to the call for testers from the Development and QA Teams. It quickly became apparent to me that I was having to repeat myself in order to make it "basic" enough for someone who had never tested for us, to understand what I was trying to put across. After pointing to the various resources we have, and other flavours use – it transpired that they both would have preferred something a bit easier to start with. So I asked them to write it for us all.

Kernel Coverage at LWN

In a filesystem track session at the 2018 Linux Storage, Filesystem, and Memory-Management Summit (LSFMM), Darrick Wong talked about the online scrubbing and repair features he has been working on. His target has mostly been XFS, but he has concurrently been working on scrubbing for ext4. Part of what he wanted to discuss was the possibility of standardizing some of these interfaces across different filesystem types. Filesystem scrubbing is typically an ongoing activity to try to find corrupted data by periodically reading the data on the disk. Online repair attempts to fix the problems found by using redundant information (or metadata that can be calculated from other information) stored elsewhere in the filesystem. As described in Wong's patch series, both scrubbing and repair are largely concerned with filesystem metadata, though scrubbing data extents (and repairing them if possible) is also supported. Wong said that XFS now has online scrubbing support, but does not quite have the online repair piece yet.

In a combined filesystem and storage session at the 2018 Linux Storage, Filesystem, and Memory-Management Summit (LSFMM), Tim Walker asked for help in designing the interface to some new storage hardware. He wanted some feedback on how a multi-actuator drive should present itself to the system. These drives have two (or, eventually, more) sets of read/write heads and other hardware that can all operate in parallel. He noted that his employer, Seagate, had invested in a few different technologies, including host-aware shingled magnetic recording (SMR) devices, that did not pan out. Instead of repeating those missteps, Seagate wants to get early feedback before the interfaces are set in stone. He was not necessarily looking for immediate feedback in the session (though he got plenty), but wanted to introduce the topic before discussing it on the mailing lists. Basically, Seagate would like to ensure that what it does with these devices works well for its customers, who mostly use Linux.

Much has been written on LWN about dynamically instrumenting kernel code. These features are also available to user-space code with a special kind of probe known as a User Statically-Defined Tracing (USDT) probe. These probes provide a low-overhead way of instrumenting user-space code and provide a convenient way to debug applications running in production. In this final article of the BPF and BCC series we'll look at where USDT probes come from and how you can use them to understand the behavior of your own applications. The origins of USDT probes can be found in Sun's DTrace utility. While DTrace can't claim to have invented static tracepoints (various implementations are described in the "related work" section of the original DTrace paper), it certainly made them much more popular. With the emergence of DTrace, many applications began adding USDT probes to important functions to aid with tracing and diagnosing run-time behavior. Given that, it's perhaps not surprising that these probes are usually enabled (as part of configuring the build) with the --enable-dtrace switch.

Wine: VKD3D and DXVK