Firefox's adoption of closed-source DRM breaks my heart
Submitted by Rianne Schestowitz on Wednesday 14th of May 2014 06:25:11 PM
Filed under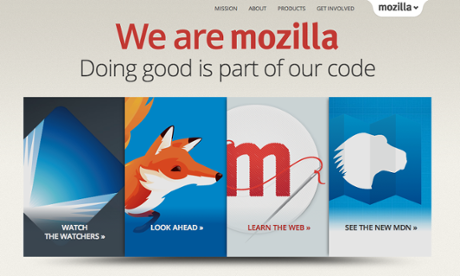 Future versions of the open-source Firefox browser will include closed-source digital rights management (DRM) from Adobe, the Mozilla project's chief technology officer, Andreas Gal, announced on Wednesday.
The purpose is to support commercial video streams. But this is a radical, disheartening development in the history of the organisation, long held out as a beacon for the open, free spirit of the web as a tool for liberation.
As Gal's blogpost makes clear, this move was done without much enthusiasm, out of a fear that Firefox (Mozilla's flagship product and by far the most popular free/open browser in the world) was being sidelined by Apple, Google and Microsoft's inclusion of proprietary technology to support Netflix and other DRM-encumbered videos in their browsers.
More in Tux Machines
The 25 biggest events in Linux's 25-year history

You can argue about Linux's official birthday. Heck, even Linus Torvalds thinks there are four different dates in 1991 that might deserve the honor. Regardless, Linux is twenty-five years old this year. Here are some of its highlights and lowlights. Also: 25 Years of Linux: What a Long, Strange Trip It's Been

Today in Techrights

Conferences and Kids

I've taken my daughter, now 13, to FOSDEM in Brussels every year that I had slots there. She isn't a geek, yet enjoys the crowds and the freebies. When I could, I also took my kids to other events, where I was speaking. In this post I'd like to capture my feelings about why children should be part of conferences, and what conferences can do to make this easier. First off, the "why?" Traditional conferences (in all domains, not just software) are boring, ritualized events where the participants compete to see who can send the most people to sleep at once. The real event starts later, over alcohol. It is a strictly adult affair, and what happens at the conf stays at the conf. Now our business is a little different. It is far more participative. Despite our history of finicky magic technologies that seem to attract mainly male brains, we strive for diversity, openness, broad tolerance. Most of what we learn and teach comes through informal channels. Finished is formal education, elitism, and formal credentials. We are smashing the barriers of distance, wealth, background, gender, and age.

50 Essential Linux Applications

If you're a refugee from Windows, you may be finding the Linux world slightly confusing, wondering how you can get the all same functionality you had in Windows, but still enjoy the freedom that Linux offers. Never fear! Linux is not some scary, difficult to use monster that's only used by hackers and programmers, it's actually becoming more and more user friendly every day.