Firefox's adoption of closed-source DRM breaks my heart
Submitted by Rianne Schestowitz on Wednesday 14th of May 2014 06:25:11 PM
Filed under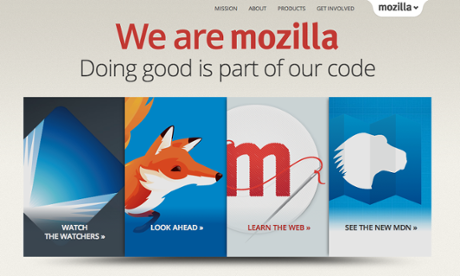 Future versions of the open-source Firefox browser will include closed-source digital rights management (DRM) from Adobe, the Mozilla project's chief technology officer, Andreas Gal, announced on Wednesday.
The purpose is to support commercial video streams. But this is a radical, disheartening development in the history of the organisation, long held out as a beacon for the open, free spirit of the web as a tool for liberation.
As Gal's blogpost makes clear, this move was done without much enthusiasm, out of a fear that Firefox (Mozilla's flagship product and by far the most popular free/open browser in the world) was being sidelined by Apple, Google and Microsoft's inclusion of proprietary technology to support Netflix and other DRM-encumbered videos in their browsers.
More in Tux Machines
Xubuntu 15.10 Beta 1 Drops Gnumeric and Abiword in Favor of LibreOffice Writer and Calc

Canonical has announced the release of the first Beta build for Ubuntu 15.10 (Wily Werewolf) opt-in flavors, which include the well-known Xubuntu distribution built around the lightweight Xfce desktop environment.

Technology, the law and you: Open-source software

But "free as in beer" isn't really the point – huge numbers of corporate open-source users opt for paid commercial versions of open-source projects, for simplicity and support. And then there are all those various licenses that protect the openness of the software – GPL, Apache, Eclipse. But the good news is that, with very few exceptions, there aren't many legal issues for the average company to worry about.

Today in Techrights

Windows 10: is it finally time to migrate to Ubuntu?

Ubuntu continues to grow in popularity, not only with mainstream consumers, but also with Fortune 500 companies. Moreover, government and top notch education entities across the globe have realized they can save millions of USD, and invest funds more prudently for social programmes.