Firefox's adoption of closed-source DRM breaks my heart
Submitted by Rianne Schestowitz on Wednesday 14th of May 2014 06:25:11 PM
Filed under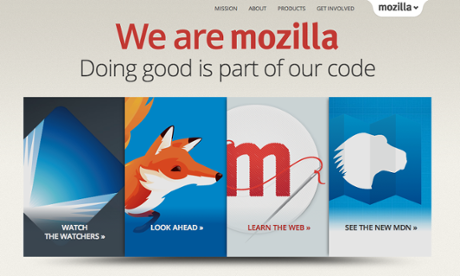 Future versions of the open-source Firefox browser will include closed-source digital rights management (DRM) from Adobe, the Mozilla project's chief technology officer, Andreas Gal, announced on Wednesday.
The purpose is to support commercial video streams. But this is a radical, disheartening development in the history of the organisation, long held out as a beacon for the open, free spirit of the web as a tool for liberation.
As Gal's blogpost makes clear, this move was done without much enthusiasm, out of a fear that Firefox (Mozilla's flagship product and by far the most popular free/open browser in the world) was being sidelined by Apple, Google and Microsoft's inclusion of proprietary technology to support Netflix and other DRM-encumbered videos in their browsers.
»
Printer-friendly version

1257 reads

PDF version
More in Tux Machines
MongoDB IPO

Graphics: Mesa 17.2.3, Libinput 1.9 and More

Linux 4.13.8, 4.9.57, 4.4.93, 3.18.76 and Ubuntu Kernel Team Summary

Security: FUD, Adobe, Cybersecurity Improvement Act, Updates and More

Adobe has patched a zero-day vulnerability used by the BlackOasis APT to plant surveillance software developed by Gamma International. On Monday, researchers from Kaspersky Lab revealed the new, previously unknown vulnerability, which has been actively used in the wild by advanced persistent threat (APT) group BlackOasis.

In August, four US Senators introduced a bill designed to improve Internet of Things (IoT) security. The IoT Cybersecurity Improvement Act of 2017 is a modest piece of legislation. It doesn't regulate the IoT market. It doesn't single out any industries for particular attention, or force any companies to do anything. It doesn't even modify the liability laws for embedded software. Companies can continue to sell IoT devices with whatever lousy security they want.

Red Hat JBoss Enterprise Application Platform (EAP) is a commonly used host for Restful webservices. A powerful but potentially dangerous feature of Restful webservices on JBoss EAP is the ability to accept any media type. If not configured to accept only a specific media type, JBoss EAP will dynamically process the request with the default provider matching the Content-Type HTTP Header which the client specifies. Some of the default providers where found to have vulnerabilities which have now been removed from JBoss EAP and it's upstream Restful webservice project, RESTEasy.