VLC reveals it is working on Chromecast support for iOS, Windows, Linux and Mac
Submitted by Rianne Schestowitz on Monday 9th of June 2014 05:12:55 AM
Filed under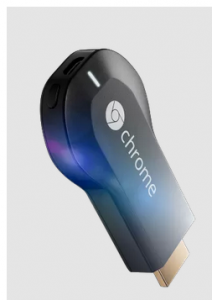 Most everyone, at least the tech-savvy who read this, are familiar with VLC Player -- the Video LAN Client. It's a jack-of-all trades media player, that is capable of handling pretty much any format you can throw at it, no matter how obscure it may be.
»
Printer-friendly version

1322 reads

PDF version
More in Tux Machines
Today in Techrights

Qt 5.11 Alpha Released

Qt 5.11 Alpha is released today. As usual the official Alpha is a source code delivery only, but later we will offer development snapshots of Qt 5.11 regularly via the online installer. Please check Qt 5.11 New Features wiki to see what new is coming with Qt 5.11 release. Please note that the feature list is still in progress and not to be considered final before the first Beta release. Also: Qt 5.11 Alpha Released With Many Toolkit Additions

Android Leftovers

Huawei P Smart review

With a decent 18:9 screen, the P Smart is a fine Android phone that should appeal to anyone looking for a cheap contract phone. However, the fact it's so similar to the Honor 9 Lite (which costs £100 less when bought SIM-free) makes it hard to recommend, especially as the Honor has a couple of extra features – dual SIM and a second front camera – which the Huawei lacks.