Turning a smartphone into a PC in a pocket: Q&A with Analogix
Submitted by Rianne Schestowitz on Tuesday 10th of June 2014 10:42:59 PM
Filed under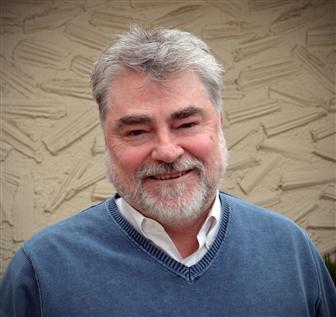 Q: Where and why is SlimPort being implemented?
A: SlimPort was first implemented in the Google Nexus 4 back in 2012 and has continued to be used in a number of high-end tablets and smartphones from Fujitsu, Asustek, LG, and ZTE, as well as finding its way into Chromebooks from brands like Hewlett-Packard (HP), among others. The key is that the technology enables more features and can reduce costs. For example, users want to have the ability to take mobile audio and video and get it up on a big screen. Previously, the ability to get the video off of a tablet/smartphone was typically done by running it through a micro-HDMI port. Using SlimPort allowed the OEMs to drop the micro-HDMI port and simply run everything through the five-pin micro-USB port that is needed for charging. SlimPort simply takes control of the connector when a SlimPort dongle is plugged in, and while the devices are connected, SlimPort enables the display to also charge the mobile device. In 2013, support for Full HD was added but we really expect the technology to take off this year with SlimPort Pro.
More in Tux Machines
The 7 Best Alternative Linux Distributions Of 2014

As the year draws to a close it is a good time to reflect on the good and bad of 2014. In this article I am going to list my favourite alternative Linux distributions of the year. What constitutes as an alternative Linux distro? To define the alternative, we need to look at the mainstream distributions first.

Devil-Linux 1.6.7 released

Devil-Linux 1.6.7 has been released! This release brings lots of software updates. Please see the change log for details.

Hands-on review: CuBoxTV running OpenELEC+Kodi and Android

This hands-on review takes a first look at SolidRun's tiny CuBoxTV set-top box, running both its default OpenELEC/XBMC OS, as well as an Android 4.4.4 beta. The CuBoxTV is one of several CuBox-i models currently available from Israel-based SolidRun. Whereas the full-up "CuBox-i Pro" model comes with 2GB RAM, WiFi, and Ethernet, the CuBoxTV hits a $110 price target though the reduction of RAM to 1GB and the elimination of the WiFi/Bluetooth radio module, though it still possesses the power of a Freescale i.MX6 Quad SoC clocked at around 1GHz.

Linux, the overweight king of cloud: Will this change anytime soon?

Nick Hardiman argues that the problem with Linux is that multi-purpose distros, which are great for cloud computing jobs, are making the server OS fat.