Turning a smartphone into a PC in a pocket: Q&A with Analogix
Submitted by Rianne Schestowitz on Tuesday 10th of June 2014 10:42:59 PM
Filed under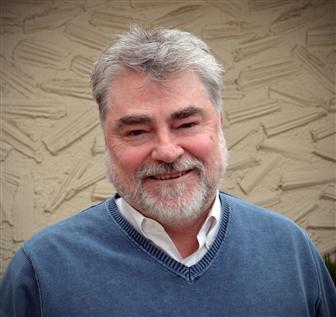 Q: Where and why is SlimPort being implemented?
A: SlimPort was first implemented in the Google Nexus 4 back in 2012 and has continued to be used in a number of high-end tablets and smartphones from Fujitsu, Asustek, LG, and ZTE, as well as finding its way into Chromebooks from brands like Hewlett-Packard (HP), among others. The key is that the technology enables more features and can reduce costs. For example, users want to have the ability to take mobile audio and video and get it up on a big screen. Previously, the ability to get the video off of a tablet/smartphone was typically done by running it through a micro-HDMI port. Using SlimPort allowed the OEMs to drop the micro-HDMI port and simply run everything through the five-pin micro-USB port that is needed for charging. SlimPort simply takes control of the connector when a SlimPort dongle is plugged in, and while the devices are connected, SlimPort enables the display to also charge the mobile device. In 2013, support for Full HD was added but we really expect the technology to take off this year with SlimPort Pro.
More in Tux Machines
Tiny, stackable, Linux-based IoT module hits Kickstarter

On Kickstarter, Onion launched a tiny, Linux-based "Omega" IoT module, along with a dock, stackable expansion modules, a cloud service, and web app tools. Onion's Omega joins a growing number of single board computers and computer-on-modules for Internet of Things applications that have tapped Qualcomm's MIPS-based, WiFi-enabled Atheros AR9331 system-on-chip. For a pledge of $25, Onion's Kickstarter campaign offers the Omega computer-on-module combined with a "dock" that turns it into an sandwich-style single board computer.

Development activity in LibreOffice and OpenOffice

The LibreOffice project was announced with great fanfare in September 2010. Nearly one year later, the OpenOffice.org project (from which LibreOffice was forked) was cut loose from Oracle and found a new home as an Apache project. It is fair to say that the rivalry between the two projects in the time since then has been strong. Predictions that one project or the other would fail have not been borne out, but that does not mean that the two projects are equally successful. A look at the two projects' development communities reveals some interesting differences.

11 Ways That Linux Contributes to Tech Innovation

Over the past six months I've asked new Linux Foundation corporate members on the cutting edge of technology to weigh in on what interesting or innovative trends they're witnessing and the role that Linux plays in them. Here's what engineers, CTOs, and other business leaders from companies including CoreOS, Rackspace, SanDisk, and more had to say.