Linux gaming rising: 7 big-name PC games that now call Linux home
Submitted by Rianne Schestowitz on Saturday 14th of June 2014 05:48:01 PM
Filed under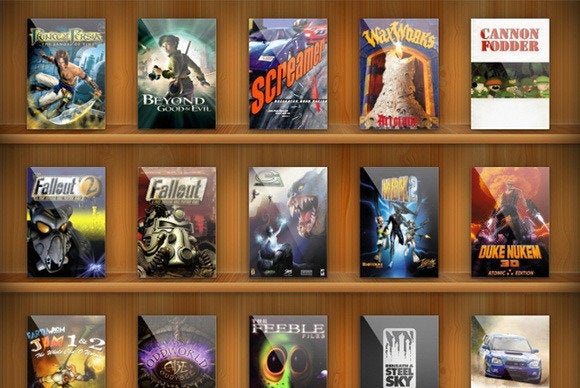 Linux's gaming potential is about more than SteamOS and blockbuster ports. Earlier this year, GOG.com announced plans to bring a bevy of classic games to Ubuntu and Mint Linux this fall, with more than 100 games expected to be available at launch. Expect them to work just fine with SteamOS when the operating system finally launches sometime in 2015, too.
Speaking of Steam, it's not the big-name games but the indies that are driving Steam for Linux's true growth. After launching with a mere 60 native games just over a year ago, Steam for Linux now stands at more than 300 games strong—tremendous growth in a very short time. More and more games—like Europa Universalis IV, and Amnesia: A Machine for Pigs, and Dota 2, and Starbound—are starting to launch Linux versions alongside Windows counterparts.
It's still not quite the year of Linux on the desktop, but one thing's for certain: Linux's gaming prospects are looking brighter than ever before.
More in Tux Machines
Red Hat Enterprise Linux 7.1 Officially Released with Support for Linux Containers

Red Hat was proud to announce earlier today, March 5, the availability of the first maintenance release of its Red Hat Enterprise Linux 7 operating system for computers, used in numerous enterprises worldwide. Red Hat Enterprise Linux 7.1 contains a great amount of bug fixes and improvements over the previous release, as well as various new features. Also: iSER target should work fine in RHEL 7.1

Help: Linux to the rescue of older operating systems

As you know, when someone offers free stuff, we give it a few weeks in order to give each group, organization or individual in need a chance to respond. That's what we'll do with Mary Greenfield's generous offer to donate free fabric, so give it another week and then we'll forward responses to her. One of the most rewarding aspects of writing this column is realizing that it generates discussion, and here's a response to that question about updates for an older computer running Windows ME...

Open source used to manage Figueres' environment

The Spanish town of Figueres is relying on free and open source software to help manage its urban and natural environment. Fisersa Ecoserveis, an environmental company, is using a range of open source solutions to create, update and manage interactive geographic maps, used for monitoring and planning the city's green spaces.

I/O-rich SBC runs Linux on Cortex-A9 Sitara SoC

MYIR launched a "Rico" SBC for TI's Cortex-A9 AM437x SoC, with an open Linux BSP, 4GB of eMMC flash, and coastline GbE, HDMI, and USB host and device ports.