Linux gaming rising: 7 big-name PC games that now call Linux home
Submitted by Rianne Schestowitz on Saturday 14th of June 2014 05:48:01 PM
Filed under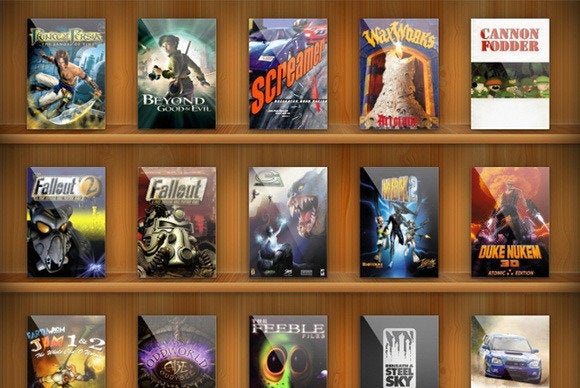 Linux's gaming potential is about more than SteamOS and blockbuster ports. Earlier this year, GOG.com announced plans to bring a bevy of classic games to Ubuntu and Mint Linux this fall, with more than 100 games expected to be available at launch. Expect them to work just fine with SteamOS when the operating system finally launches sometime in 2015, too.
Speaking of Steam, it's not the big-name games but the indies that are driving Steam for Linux's true growth. After launching with a mere 60 native games just over a year ago, Steam for Linux now stands at more than 300 games strong—tremendous growth in a very short time. More and more games—like Europa Universalis IV, and Amnesia: A Machine for Pigs, and Dota 2, and Starbound—are starting to launch Linux versions alongside Windows counterparts.
It's still not quite the year of Linux on the desktop, but one thing's for certain: Linux's gaming prospects are looking brighter than ever before.
More in Tux Machines
Meet Cornelius Schumacher - Akademy Keynote Speaker

At Akademy 2014, outgoing KDE e.V. Board President Cornelius Schumacher will give the community keynote. He has attended every Akademy and has been amazed and inspired at every one of them. If you want more of what KDE can bring to your life, Cornelius's talk is the perfect elixir. Here are glimpses of Cornelius that most of us have never seen. They give a sense of what has made him a successful leader of KDE for several years.

PLASMA ACTIVE PORTED TO KF5

The GSoC might have come to an end, but I am very happy with the progress that we have made porting the Plasma Active to KF5. In my previous blogposts i have describe some of the stuff which they have been ported. So at the moment a lot of the basic features have come back to the Plasma Active, so yes it is at a usable state :) One of the big changes is that Nepomuk has been replaced with Baloo. Despite the fact that a lot of the Nepomuk stuff has been ported, there are still some things left, for example the timeline and tag support on the active-filebrowser.

Mozilla Unveils $33 Intex Cloud FX Smartphone

Mozilla is targeting first time smartphone buyers who haven't yet upgraded their basic feature phones because of high prices or technology specifications. In an interview with The Wall Street Journal, Jane Hsu, director of product marketing at Mozilla based in Taiwan, explains how the company was able to bring down the cost of smartphones and discusses Mozilla's future plans.

Appliance maker Electrolux joins IoT-focused AllSeen Alliance

The group is one of the more diverse consortiums, with members ranging from consumer electronics and chipset manufacturers to retailers and service providers. Primarily, work revolves around the AllJoyn open-source framework, which AllSeen said acts as a universal translator for objects and devices to interact.