Linux gaming rising: 7 big-name PC games that now call Linux home
Submitted by Rianne Schestowitz on Saturday 14th of June 2014 05:48:01 PM
Filed under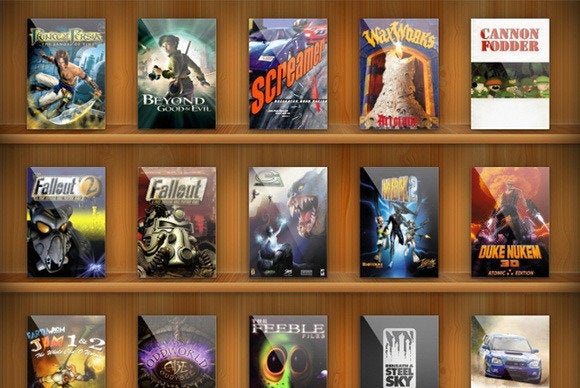 Linux's gaming potential is about more than SteamOS and blockbuster ports. Earlier this year, GOG.com announced plans to bring a bevy of classic games to Ubuntu and Mint Linux this fall, with more than 100 games expected to be available at launch. Expect them to work just fine with SteamOS when the operating system finally launches sometime in 2015, too.
Speaking of Steam, it's not the big-name games but the indies that are driving Steam for Linux's true growth. After launching with a mere 60 native games just over a year ago, Steam for Linux now stands at more than 300 games strong—tremendous growth in a very short time. More and more games—like Europa Universalis IV, and Amnesia: A Machine for Pigs, and Dota 2, and Starbound—are starting to launch Linux versions alongside Windows counterparts.
It's still not quite the year of Linux on the desktop, but one thing's for certain: Linux's gaming prospects are looking brighter than ever before.
More in Tux Machines
Leftovers: Software

Games and CrossOver

Valve released a new stable Steam Client update for all supported platforms, including SteamOS, GNU/Linux, macOS, and Microsoft Windows, fixing some nasty issues, but also implementing various improvements. For all platforms, the Steam Client March 23 update addresses a bug that prevented non-Steam game shortcuts from being saved during restarts of the desktop client, as well as a bunch of rare hangs and crashes that users reported after updating to the major Steam Client March 9 release.

I am delighted to announce that CodeWeavers has just released CrossOver 16.2.0 for both macOS and Linux. CrossOver 16.2 has many improvements to our core Windows compatibility layer and also specific enhancements for several popular applications.

Red Hat and Fedora

Red Hat announced this week general availability of Red Hat Gluster Storage 3.2. This latest version of Red Hat's software-defined storage solution includes a number of enhancements and new features that seek to improve small file performance, provide data integrity at a lower cost, and enhance integration with Red Hat OpenShift Container Platform.

Android Leftovers

Movado is another luxury mechanical watchmaker looking to get into the smartwatch game, and it just revealed its new Android Wear 2.0 watch, the Movado Connect, at the Baselworld 2017 watch show.