Linux gaming rising: 7 big-name PC games that now call Linux home
Submitted by Rianne Schestowitz on Saturday 14th of June 2014 05:48:01 PM
Filed under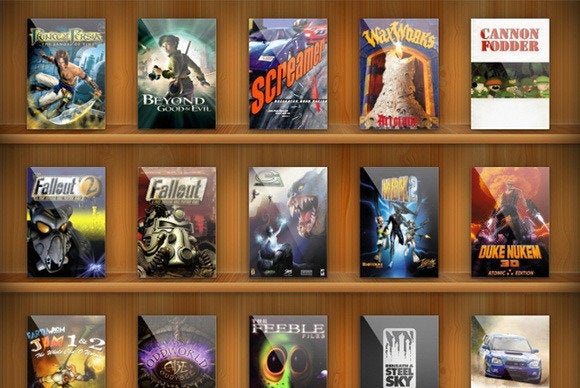 Linux's gaming potential is about more than SteamOS and blockbuster ports. Earlier this year, GOG.com announced plans to bring a bevy of classic games to Ubuntu and Mint Linux this fall, with more than 100 games expected to be available at launch. Expect them to work just fine with SteamOS when the operating system finally launches sometime in 2015, too.
Speaking of Steam, it's not the big-name games but the indies that are driving Steam for Linux's true growth. After launching with a mere 60 native games just over a year ago, Steam for Linux now stands at more than 300 games strong—tremendous growth in a very short time. More and more games—like Europa Universalis IV, and Amnesia: A Machine for Pigs, and Dota 2, and Starbound—are starting to launch Linux versions alongside Windows counterparts.
It's still not quite the year of Linux on the desktop, but one thing's for certain: Linux's gaming prospects are looking brighter than ever before.
More in Tux Machines
today's leftovers

A console application is computer software which can be used with a text-only computer interface, the command line interface, or a text-based interface included within a graphical user interface operating system, such as a terminal emulator (such as GNOME Terminal or the aforementioned Terminator). Whereas a graphical user interface application generally involves using the mouse and keyboard (or touch control), with a console application the primary (and often only) input method is the keyboard. Many console applications are command line tools, but there is a wealth of software that has a text-based user interface making use of ncurses, a library which allow programmers to write text-based user interfaces.

Chris Michael of Samsung has been working on a new DRM library for the Enlightenment Foundation Libraries (EFL) with a number of improvements. The initial implementation of this new library, Ecore_Drm2, has been added to EFL Git.

Embedded below is the blog of Google Summer of Code student Martin Garcia Monterde. Martin detailed his first week coding with openSUSE and the Google Summer of Code.

I have updated the openpht repository with builds of OpenPHT 1.5.2 for Debian/sid for both amd64 and i386 architecture. For those who have forgotten it, OpenPHT is the open source fork of Plex Home Theater that is used on RasPlex, see my last post concerning OpenPHT for details.

About a week ago, I extended vcswatch to also look at tags in git repositories. Previously, it was solely paying attention to the version number in the top paragraph in debian/changelog, and would alert if that version didn't match the package version in Debian unstable or experimental. The idea is that "UNRELEASED" versions will keep nagging the maintainer (via DDPO) not to forget that some day this package needs an upload. This works for git, svn, bzr, hg, cvs, mtn, and darcs repositories (in decreasing order of actual usage numbers in Debian. I had actually tried to add arch support as well, but that VCS is so weird that it wasn't worth the trouble).

Google and Oracle

Leftovers: OSS

Security Leftovers (Parrot Security OS 3.0 "Lithium", Regulation)

The Release Candidate of Parrot Security OS 3.0 'Lithium' is now available for download. The much-anticipated final release will come in six different editions with the addition of Libre, LXDE, and Studio editions. The version 3.0 of this Kali Linux alternative is based on Debian Jessie and powered by custom hardened Linux 4.5 kernel.

Every time I start a discussion about how we can solve some of our security problems it seems like the topics of professional organizations and regulation are where things end up. I think regulations and professional organizations can fix a lot of problems in an industry, I'm not sure they work for security. First let's talk about why regulation usually works, then, why it won't work for security.