Linux gaming rising: 7 big-name PC games that now call Linux home
Submitted by Rianne Schestowitz on Saturday 14th of June 2014 05:48:01 PM
Filed under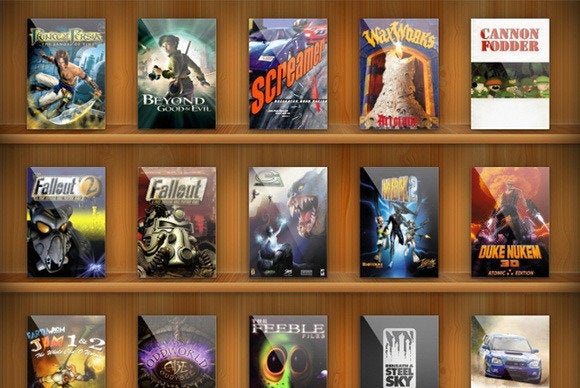 Linux's gaming potential is about more than SteamOS and blockbuster ports. Earlier this year, GOG.com announced plans to bring a bevy of classic games to Ubuntu and Mint Linux this fall, with more than 100 games expected to be available at launch. Expect them to work just fine with SteamOS when the operating system finally launches sometime in 2015, too.
Speaking of Steam, it's not the big-name games but the indies that are driving Steam for Linux's true growth. After launching with a mere 60 native games just over a year ago, Steam for Linux now stands at more than 300 games strong—tremendous growth in a very short time. More and more games—like Europa Universalis IV, and Amnesia: A Machine for Pigs, and Dota 2, and Starbound—are starting to launch Linux versions alongside Windows counterparts.
It's still not quite the year of Linux on the desktop, but one thing's for certain: Linux's gaming prospects are looking brighter than ever before.
More in Tux Machines
Knoppix Topics: An interview with Linux pioneer Klaus Knopper

At this year's CeBIT trade show in Hanover, Germany, Christopher von Eitzen sat down with Linux legend Klaus Knopper to discuss his popular Knoppix Linux distribution as well as Linux and accessibility in open source software. Designed to boot and run directly from a CD, DVD or USB flash drive without needing to be installed on a computer's hard drive, Knoppix incorporates automatic hardware detection with support for a wide range of video and sound cards, USB devices and other peripherals and uses and on-the-fly decompression to run entirely in a computer's memory. The CD version carries up to 2GB of executable software, while the single-layer DVD edition stores up to 10GB of data. The operating system can be used, for example, as a rescue system, to demonstrate Linux, as an educational CD, or installed directly to a system.

LibreOffice 4.4.3 RC2 Is Out, Stable Version Should Arrive Very Soon

The Document Foundation has just announced that the second RC (Release Candidate) for the LibreOffice 4.4.3 branch has been released and is now available for download and testing.

New Ubuntu Touch OTA Update Planned for This Week

Ubuntu Touch is working great on the Bq Aquaris and Nexus 4 devices, especially after the previous update, and now the developers are focusing on a new OTA upgrade that should also bring some interesting fixes.