Linux gaming rising: 7 big-name PC games that now call Linux home
Submitted by Rianne Schestowitz on Saturday 14th of June 2014 05:48:01 PM
Filed under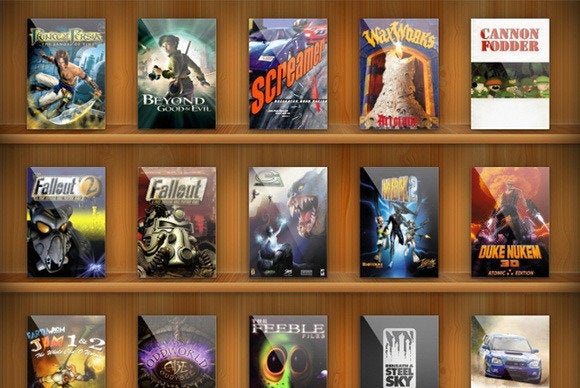 Linux's gaming potential is about more than SteamOS and blockbuster ports. Earlier this year, GOG.com announced plans to bring a bevy of classic games to Ubuntu and Mint Linux this fall, with more than 100 games expected to be available at launch. Expect them to work just fine with SteamOS when the operating system finally launches sometime in 2015, too.
Speaking of Steam, it's not the big-name games but the indies that are driving Steam for Linux's true growth. After launching with a mere 60 native games just over a year ago, Steam for Linux now stands at more than 300 games strong—tremendous growth in a very short time. More and more games—like Europa Universalis IV, and Amnesia: A Machine for Pigs, and Dota 2, and Starbound—are starting to launch Linux versions alongside Windows counterparts.
It's still not quite the year of Linux on the desktop, but one thing's for certain: Linux's gaming prospects are looking brighter than ever before.
More in Tux Machines
Ubuntu Kylin 15.10 Beta 1 Is Out with Updated Software Center, Linux Kernel 4.1 LTS

As part of the release of Ubuntu 15.10 (Wily Werewolf) Beta 1 for opt-in flavors, the Ubuntu Kylin team had the pleasure of announcing the immediate availability for download and testing of the first Beta build of the upcoming Ubuntu Kylin 15.10 distro. Also: Kubuntu Wily Beta 1

Leftovers: Ubuntu

Croatian policy encourages open source adoption

Earlier this year, Croatian political party Sustainable Development of Croatia (ORaH) published a new policy that encourages the government to pursue open source solutions, addresses the dangers of vendor lock-in, and insists on open document standards. Best of all, they did it the open source way.

Is Office 365 cheaper than OpenOffice and open source?

Indeed, Microsoft's marketing team published a press release recently saying Office 365 is about 80% cheaper compared to the open source office suite, OpenOffice - with the figures stemming from reports in Italy and the City Council of Pesaro. The Redmond giant claims that to roll out Open Office, Pesaro incurred a one off cost of about €300,000 and had lots of problems with document formatting. But equally how would you convince a public sector organisation to migrate to your cloud services instead of using 'expensive' open source software? The obvious way would be to present a case study from a similar organisation together with a well written report commissioned to an "independent" consultancy firm. At this point your future customer has all the data and justifications required to sign on the dotted line. And some journalists are now presenting this case as fact of Microsoft Office 365 being 80% more economical than open source alternatives. I would argue that this is an isolated case and the PR efforts by big technology vendors, like many other methods, are being used to trick private and public organisations into signing contracts based on data or claims that may be not completely true.