Linux gaming rising: 7 big-name PC games that now call Linux home
Submitted by Rianne Schestowitz on Saturday 14th of June 2014 05:48:01 PM
Filed under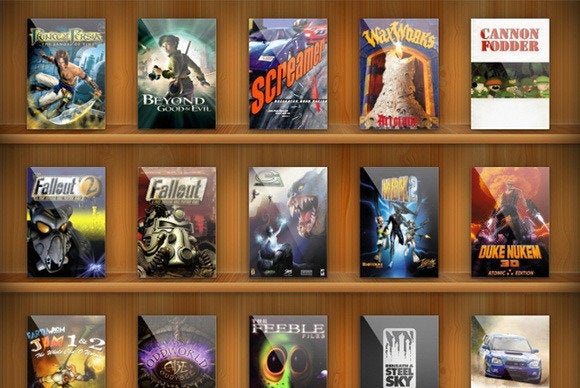 Linux's gaming potential is about more than SteamOS and blockbuster ports. Earlier this year, GOG.com announced plans to bring a bevy of classic games to Ubuntu and Mint Linux this fall, with more than 100 games expected to be available at launch. Expect them to work just fine with SteamOS when the operating system finally launches sometime in 2015, too.
Speaking of Steam, it's not the big-name games but the indies that are driving Steam for Linux's true growth. After launching with a mere 60 native games just over a year ago, Steam for Linux now stands at more than 300 games strong—tremendous growth in a very short time. More and more games—like Europa Universalis IV, and Amnesia: A Machine for Pigs, and Dota 2, and Starbound—are starting to launch Linux versions alongside Windows counterparts.
It's still not quite the year of Linux on the desktop, but one thing's for certain: Linux's gaming prospects are looking brighter than ever before.
More in Tux Machines
More Security Leftovers

Linux Foundation and Free Software Foundation Europe

The Free Software Foundation of Europe has just completed the process of electing a new fellowship representative to the General Assembly (GA) and I was surprised to find that out of seven very deserving candidates, members of the fellowship have selected me to represent them on the GA. I'd like to thank all those who voted, the other candidates and Erik Albers for his efforts to administer this annual process.

The open sourcing of "cregit," the underlying tool used at cregit.linuxsources.org, provided by The Linux Foundation. cregit enables easy access to and improves the visibility of details in the history of changes in source code files.

Lessons learned from the failure of Ubuntu Touch

With the death of yet another open source/free software/Linux-based mobile platform, Ubuntu Touch, clearly it is time for us to sit down and have a frank discussion about what we in the free software world can reasonably accomplish in a mobile platform. One of the biggest issues—if not THE biggest issue—with Ubuntu Touch was that it simply had goals that were far too aggressive to reasonably achieve. It suffered from the all-too-common malady known in software development as feature creep.

City Cloud gets Ubuntu Certified

European Infrastructure as a Service (IaaS) provider City Network, has joined the Ubuntu Certified Public Cloud (CPC) programme. This is the second very big European win for Ubuntu after it signed up OVH earlier this month. As an Ubuntu CPC partner, City Cloud will no longer need to create, curate, patch and maintain Ubuntu images. This will all be done by Ubuntu who will then provide them to City Network.