Linux gaming rising: 7 big-name PC games that now call Linux home
Submitted by Rianne Schestowitz on Saturday 14th of June 2014 05:48:01 PM
Filed under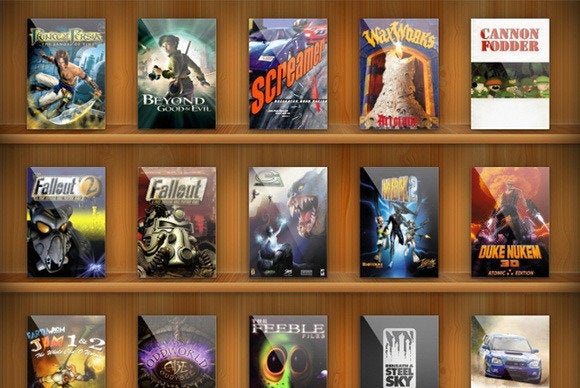 Linux's gaming potential is about more than SteamOS and blockbuster ports. Earlier this year, GOG.com announced plans to bring a bevy of classic games to Ubuntu and Mint Linux this fall, with more than 100 games expected to be available at launch. Expect them to work just fine with SteamOS when the operating system finally launches sometime in 2015, too.
Speaking of Steam, it's not the big-name games but the indies that are driving Steam for Linux's true growth. After launching with a mere 60 native games just over a year ago, Steam for Linux now stands at more than 300 games strong—tremendous growth in a very short time. More and more games—like Europa Universalis IV, and Amnesia: A Machine for Pigs, and Dota 2, and Starbound—are starting to launch Linux versions alongside Windows counterparts.
It's still not quite the year of Linux on the desktop, but one thing's for certain: Linux's gaming prospects are looking brighter than ever before.
More in Tux Machines
Default Local DNS Resolver Integration Proposed for Fedora 24 Linux

Fedora Project's Platform and Program Manager, Mr. Jan Kurik, published another feature proposal for the upcoming Fedora 24 Linux operating system, the implementation of a default local DNS resolver.

Gorgeous Deepin 15 Linux OS Gets a Second Alpha Build with Many Features

The developers of the Deepin Linux distribution designed from the ground-up to provide users with a beautiful, secure, stable, user-friendly, safe and reliable computer operating system have announced the release of Deepin 15 Alpha 2.

Mesa 11.1 RC2 Brings Dozens Of Fixes

It's coming a few days late, but Mesa 11.1 Release Candidate 2 was officially released today. Mesa 11.1 when released later in December will have many new features but doesn't bump the overall OpenGL version support. Now being past the Mesa Git branching, Mesa 11.1-RC2 is just about bug/regression fixing.