Linux gaming rising: 7 big-name PC games that now call Linux home
Submitted by Rianne Schestowitz on Saturday 14th of June 2014 05:48:01 PM
Filed under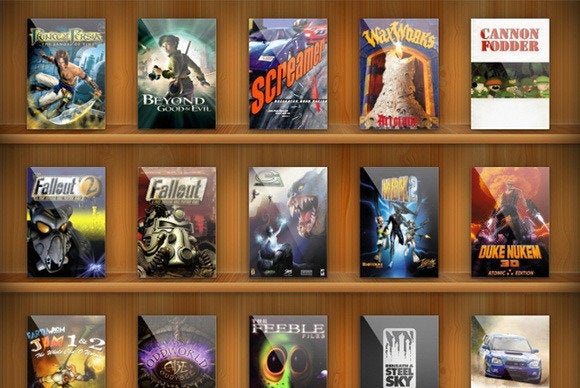 Linux's gaming potential is about more than SteamOS and blockbuster ports. Earlier this year, GOG.com announced plans to bring a bevy of classic games to Ubuntu and Mint Linux this fall, with more than 100 games expected to be available at launch. Expect them to work just fine with SteamOS when the operating system finally launches sometime in 2015, too.
Speaking of Steam, it's not the big-name games but the indies that are driving Steam for Linux's true growth. After launching with a mere 60 native games just over a year ago, Steam for Linux now stands at more than 300 games strong—tremendous growth in a very short time. More and more games—like Europa Universalis IV, and Amnesia: A Machine for Pigs, and Dota 2, and Starbound—are starting to launch Linux versions alongside Windows counterparts.
It's still not quite the year of Linux on the desktop, but one thing's for certain: Linux's gaming prospects are looking brighter than ever before.
More in Tux Machines
Vector Linux 7.1 Light

If you find yourself needing a new firefox but your computer and glibc is too old, Vector Linux 7.1 light will fit the bill. People who are more comfortable with a SysV style init over systemd will breathe a sign of relief. All in all VL 7.1 is a viable choice for users who wish to continue using their older computers with a modern web browser.

Ubuntu Touch OTA-9.5 Hotfix on Its Way to Fix the Big Mir Issue on Ubuntu Phones

Canonical's Łukasz Zemczak today informs us that the Ubuntu Touch development team is considering and preparing to release the promised OTA-9.5 hotfix to Ubuntu Phones users to fix the big Mir issue that made users' smartphone unstable.

Open Source Desktop: Good News and Bad News

The good news is that open source has become the leader on the desktop. The bad news is that a single desktop is not the leader, and that leadership on the desktop may no longer matter. Obviously, the first statement needs qualifications. It clearly does not refer to the number of users, since officially Linux has yet to break 2%, although, depending on your logic, the actual figure might be several times higher.

KDE Applications 16.04 Release Schedule

The release schedule for the upcoming KDE Applications 16.04 bundle has been firmed up. The approved release schedule puts the KDE Applications 16.04 release on 20 April, while leading up to that is the dependency freeze on 16 March, the 16.04 freeze and beta release on 23 March, and the release candidate on 6 April.