Linux gaming rising: 7 big-name PC games that now call Linux home
Submitted by Rianne Schestowitz on Saturday 14th of June 2014 05:48:01 PM
Filed under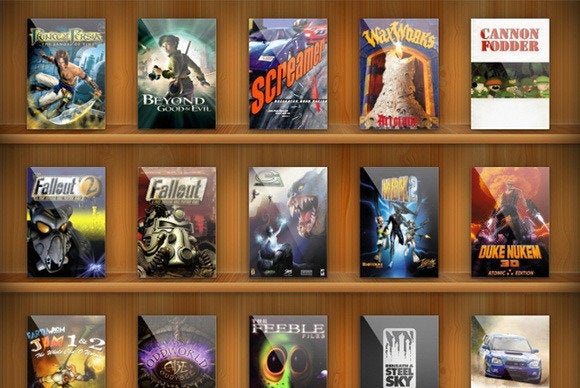 Linux's gaming potential is about more than SteamOS and blockbuster ports. Earlier this year, GOG.com announced plans to bring a bevy of classic games to Ubuntu and Mint Linux this fall, with more than 100 games expected to be available at launch. Expect them to work just fine with SteamOS when the operating system finally launches sometime in 2015, too.
Speaking of Steam, it's not the big-name games but the indies that are driving Steam for Linux's true growth. After launching with a mere 60 native games just over a year ago, Steam for Linux now stands at more than 300 games strong—tremendous growth in a very short time. More and more games—like Europa Universalis IV, and Amnesia: A Machine for Pigs, and Dota 2, and Starbound—are starting to launch Linux versions alongside Windows counterparts.
It's still not quite the year of Linux on the desktop, but one thing's for certain: Linux's gaming prospects are looking brighter than ever before.
More in Tux Machines
Mozilla involves the community in its "open-source" rebrand

Mozilla is bending the terms of the rebrand with a "branding without walls" open-source initiative.

RPi 3 add-on loads up on sensors, wireless radios

Matrix Labs's FPGA-driven "Matrix Creator" IoT daughter board for the Raspberry Pi 3 is loaded with sensors, 802.15.4 radios, and a mic array. The disc-shaped Matrix Creator add-on for the Raspberry Pi is based on AdMobilize's successfully Kickstartered Matrix home automation and surveillance hub. AdMobilize spun off Matrix Labs, which has now built this cheaper, board-level version of the product.

Canonical Releases Snapcraft 2.12 Snaps Creator with New Parts Ecosystem, More

Today, June 29, 2016, Canonical has had the great pleasure of announcing the release of the highly anticipated Snapcraft 2.12 Snappy creator tool for the Ubuntu Linux operating system.

AMDGPU-PRO Driver 16.30 Officially Released with Support for Ubuntu 16.04 LTS

Today, June 29, 2016, AMD released the final version of the AMDGPU-Pro 16.30 graphics driver for GNU/Linux operating systems, bringing support for new technologies like the Vulkan API.