Linux Mint 17 "Qiana" Xfce RC released!
Submitted by Roy Schestowitz on Sunday 15th of June 2014 04:12:39 PM
Filed under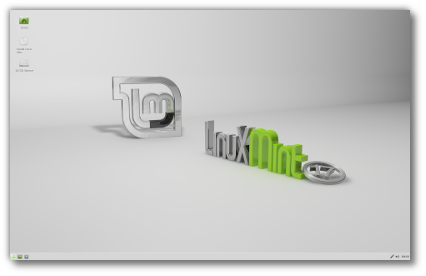 Linux Mint 17 is a long term support release which will be supported until 2019. It comes with updated software and brings refinements and many new features to make your desktop even more comfortable to use.
»
Printer-friendly version

1217 reads

PDF version
More in Tux Machines
Linux Foundation: Microsoft Openwashing, FD.io, OCP, Kernel Commits Statistics

More Tips for Managing a Fast-Growing Open Source Project [Ed: Microsoft has infiltrated the Linux Foundation so deeply and severely that the Foundation now regularly issues openwashing pieces for the company that attacks Linux]

FD.io, one of Linux Foundation's open source projects, has introduced its 18.01 software release with a focus on improving Kubernetes Networking, Istio and cloud native NFV.

The Fast Data Project (FD.io) released its sixth update since its inception within the Linux Foundation two years ago. While the update list is extensive, most are focused on Kubernetes networking, cloud native network functions virtualization (NFV), and Istio.

The virtualization of network functions has resulted in a disaggregation of hardware and software, increasing interest in open source projects for both layers in return. To feed this interest, the Linux Foundation and Open Compute Project (OCP) recently announced a joint initiative to advance the development of software and hardware-based open source networking. Both organizations have something to offer the other through the collaboration. The Linux Foundation's OPNFV project integrates OCP as well as other open source software projects into relevant network functions virtualization (NFV) reference architectures. At the same time, OCP offers an open source option for the hardware layer.

Over the past 5 years there has been a steady increase in the number of kernel bug fix commits that use the "Fixes" tag.  Kernel developers use this annotation on a commit to reference an older commit that originally introduced the bug, which is obviously very useful for bug tracking purposes. What is interesting is that there has been a steady take-up of developers using this annotation:

today's howtos

Positive Red Hat Results Expected Next Week

Fedora: Fedora 28 Beta Delay, Mindshare Monthly Report and More