Linux email clients – the road less traveled
Submitted by Roy Schestowitz on Monday 16th of June 2014 01:13:46 AM
Filed under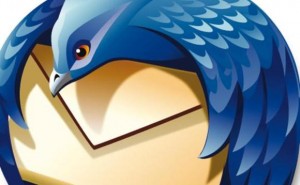 One area on the Linux desktop that remains surprisingly conservative is email – email clients and webmail alike. While most if not all of the formats and protocols used are true open standards, you would think there could be a broad range of clients and webmails for Linux out there. Let me correct that: webmails are in a league of their own and I will not enter the webmail vs. email clients discussion. Many things are changing in that field, but one must differentiate between the actual email service, like GMail, your corporate mail, the webmail software (Roundcube, Horde, Citadel, Squirrel, etc.), the groupware platform (Kolab, Blue Mind, OBM, eGroupWare, and many others) and what lands and gets edited, if you've chosen so, in your email client, meaning the actual software program running distinctly from your web browser and handling anything from emails to calendars and contacts. Today I will focus on the email clients on the Linux desktop. I do not pretend that my list is exhaustive; it is but a personal selection; I have also excluded email client such as Mutt, mu4e, VM, RMail, Ner, Wanderlust, etc. as I will only be speaking of graphical email clients on Linux, at least the ones I've tried.
More in Tux Machines
6 smart settings to make your Android phone anticipate your needs

There's no denying that our smartphones have made our lives so much easier, putting our contacts and schedules, our driving directions, the whole internet, right at our fingertips. But if you're using an Android phone you might be leaving even more convenience on the table. There are a bunch of super-smart settings in Nougat and Google Now that'll make your Android device feel like it's 10 steps ahead of you. Your Android phone can be proactively telling you how long it'll take to get to work in the morning, and nudging you when your favorite team is about to take the field. Your device can keep itself unlocked whenever it's on you, and those snapshots you just took can automatically be arranged into beautiful collages. Battery running low? Android can know to dial down background activity to keep your phone alive. And if you love the idea of asking Google questions without ever touching your phone, you can train your phone to do that, too.

Android and Tizen Leftovers

You probably heard all the buzz earlier around that new Xiaomi phone with basically no bezels. That device rather overshadowed the slightly more conventional (and probably more usable) Mi Note 2. This device has high-end specs, a curved display, and support for global LTE.

According to the latest report by IDC, volumes are nosediving. This is not peanuts: we are talking about a YoY decline in the third quarter of 2016 of 51.6%. The number of units shipped is crumbling, from 5.6 to 2.7 million. What's the reason for this? IDC objects that Apple, being the major player of the market – it accounts for 1.1 million units shipped in 3Q16, 41.3% of market share – hasn't had the chance to shine yet, because its latest wearable device, Apple Watch Series 2, has been made available only in mid-September. And two weeks in three months are not the tie-breaker.

Update: Convictions Upheld, Sentences Extended In Romanian Microsoft Bribery Trial

According to the blog post, the trial ended on October 3rd, and investigators found that more than 100 people, including former ministers, the mayor of Bucharest, and various businessmen were involved in this latest corruption scandal involving Microsoft. More than 20 million euros were paid by Microsoft there as bribes. [...] These bribery convictions are just the tip of the iceberg. Multiple news outlets are reporting on investigations of bribery in other countries as well as separate investigations by the US Department of Justice and the US Securities And Exchange Commission.

Red Hat News

Open Systems Specialists (OSS) has taken out a string of top Red Hat partner awards, with the Kiwi IT infrastructure provider walking away with regional, cloud and virtualisation honours. Awarded at the Red Hat Asia Pacific Partner Conference in Hanoi, Vietnam, the Auckland-based company took home the Region Partner of the Year Award for Australia and New Zealand, alongside regional recognition for its expertise across cloud and virtualisation technologies. Fending off strong competition from Australia, Japan, China, India, Korea and the ASEAN countries, OSS was recognised for its ability to deliver innovative solutions to customers during the past 12 months.