Linux email clients – the road less traveled
Submitted by Roy Schestowitz on Monday 16th of June 2014 01:13:46 AM
Filed under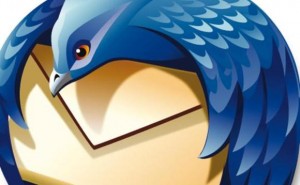 One area on the Linux desktop that remains surprisingly conservative is email – email clients and webmail alike. While most if not all of the formats and protocols used are true open standards, you would think there could be a broad range of clients and webmails for Linux out there. Let me correct that: webmails are in a league of their own and I will not enter the webmail vs. email clients discussion. Many things are changing in that field, but one must differentiate between the actual email service, like GMail, your corporate mail, the webmail software (Roundcube, Horde, Citadel, Squirrel, etc.), the groupware platform (Kolab, Blue Mind, OBM, eGroupWare, and many others) and what lands and gets edited, if you've chosen so, in your email client, meaning the actual software program running distinctly from your web browser and handling anything from emails to calendars and contacts. Today I will focus on the email clients on the Linux desktop. I do not pretend that my list is exhaustive; it is but a personal selection; I have also excluded email client such as Mutt, mu4e, VM, RMail, Ner, Wanderlust, etc. as I will only be speaking of graphical email clients on Linux, at least the ones I've tried.
More in Tux Machines
Android Leftovers

The Australian video on demand market kicked things up a notch over the Australia Day long weekend, with both the official launch of StreamCo's Stan service and Foxtel turning on Android tablet support for Presto.

Cyanogen Chief Executive Kirt McMaster is taking the first shot in a revolt against Google. The startup wants to make Android a completely open platform, according to Android Authority. "We're attempting to take Android away from Google," said McMaster, during The Information's "Next Phase of Android" event in San Francisco on Thursday evening.

The iPhone has always been, the consensus goes, the rich man's phone. iOS customers earn more than Android users. They spend more on apps and on in-app purchases. And advertising rates are higher.

Google and Core Security are at odds over the severity of a vulnerability affecting a number of Android mobile devices, details of which were released by the security vendor today.

The first modular smartphone kit to arrive under the Project Ara banner should be launched later this year. While we wait on the big occasion, we thought you'd like to know that developers are working on the modules that will actually let you achieve device customization.

Mobie Is a Tablet That Dual-Boots Ubuntu 14.04 LTS and Windows 8.1

Mobie is a new kind of 2-in-1 tablet developed in Finland that is capable to dual-boot Ubuntu 14.04 LTS and Windows 8.1. It's being launched in a couple of months and it already looks very good, at least on paper.

Can or Can't?

What I love about open source is that it's a "can" world by default. You can do anything you think needs doing and nobody will tell you that you can't. (They may not take your patch but they won't tell you that you can't create it!) It's often easier to define things by what they are not or what we can't do. And the danger of that is you create a culture of "can't". Any one who has raised kids or animals knows this. "No, don't jump." You can't jump on people. "No, off the sofa." You can't be on the furniture. "No, don't lick!" You can't slobber on me. And hopefully when you realize it, you can fix it. "You can have this stuffed animal (instead of my favorite shoe). Good dog!"

IT pros to move to open source software in 2015

IT professionals are expected to move away from proprietary to open source software in 2015, according to new research. A survey by Ponemon Institute and Zimbra shows 67 per cent of EMEA IT professionals agree that commercial open source software offers better business continuity. 74 per cent in the US also agree open source is better for business continuity, compared to propriety software.