Linux email clients – the road less traveled
Submitted by Roy Schestowitz on Monday 16th of June 2014 01:13:46 AM
Filed under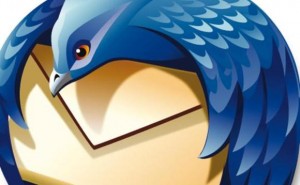 One area on the Linux desktop that remains surprisingly conservative is email – email clients and webmail alike. While most if not all of the formats and protocols used are true open standards, you would think there could be a broad range of clients and webmails for Linux out there. Let me correct that: webmails are in a league of their own and I will not enter the webmail vs. email clients discussion. Many things are changing in that field, but one must differentiate between the actual email service, like GMail, your corporate mail, the webmail software (Roundcube, Horde, Citadel, Squirrel, etc.), the groupware platform (Kolab, Blue Mind, OBM, eGroupWare, and many others) and what lands and gets edited, if you've chosen so, in your email client, meaning the actual software program running distinctly from your web browser and handling anything from emails to calendars and contacts. Today I will focus on the email clients on the Linux desktop. I do not pretend that my list is exhaustive; it is but a personal selection; I have also excluded email client such as Mutt, mu4e, VM, RMail, Ner, Wanderlust, etc. as I will only be speaking of graphical email clients on Linux, at least the ones I've tried.
More in Tux Machines
Leftovers: Software

today's howtos

Leftovers: OSS

Leftovers: BSD

We usually don't see much of the scammy spam and malware. But that one time we went looking for them, we found a campaign where our OpenBSD greylisting setup was 100% effective in stopping the miscreants' messages. During August 23rd to August 24th 2016, a spam campaign was executed with what appears to have been a ransomware payload. I had not noticed anything particularly unusual about the bsdly.net and friends setup that morning, but then Xavier Mertens' post at isc.sans.edu Voice Message Notifications Deliver Ransomware caught my attention in the tweetstream, and I decided to have a look.