The history of Android: The endless iterations of Google's mobile OS
Submitted by Roy Schestowitz on Monday 16th of June 2014 11:22:12 AM
Filed under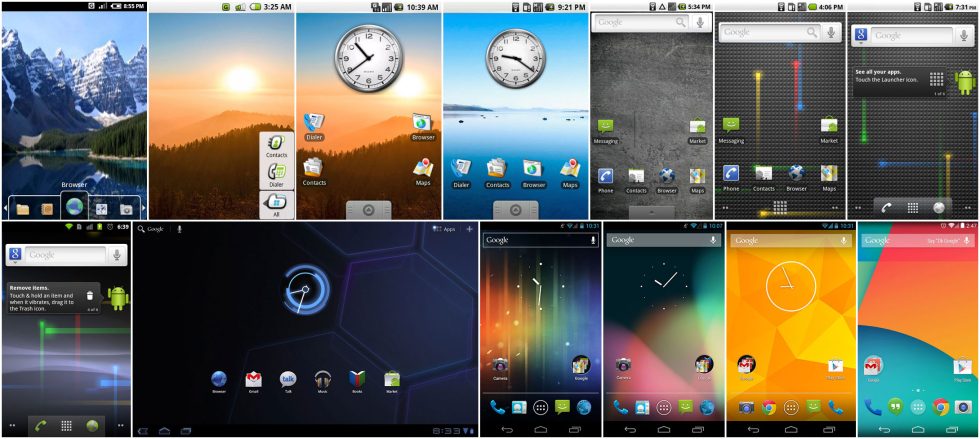 Android has been with us in one form or another for more than six years. During that time, we've seen an absolutely breathtaking rate of change unlike any other development cycle that has ever existed. When it came time for Google to dive in to the smartphone wars, the company took its rapid-iteration, Web-style update cycle and applied it to an operating system, and the result has been an onslaught of continual improvement. Lately, Android has even been running on a previously unheard of six-month development cycle, and that's slower than it used to be. For the first year of Android's commercial existence, Google was putting out a new version every two-and-a-half months.
More in Tux Machines
Curious about Linux? Try Linux Desktop on the Cloud

Linux maintains a very small market share as a desktop operating system. Current surveys estimate its share to be a mere 2%; contrast that with the various strains (no pun intended) of Windows which total nearly 90% of the desktop market. For Linux to challenge Microsoft's monopoly on the desktop, there needs to be a simple way of learning about this different operating system. And it would be naive to believe a typical Windows user is going to buy a second machine, tinker with partitioning a hard disk to set up a multi-boot system, or just jump ship to Linux without an easy way back.