The history of Android: The endless iterations of Google's mobile OS
Submitted by Roy Schestowitz on Monday 16th of June 2014 11:22:12 AM
Filed under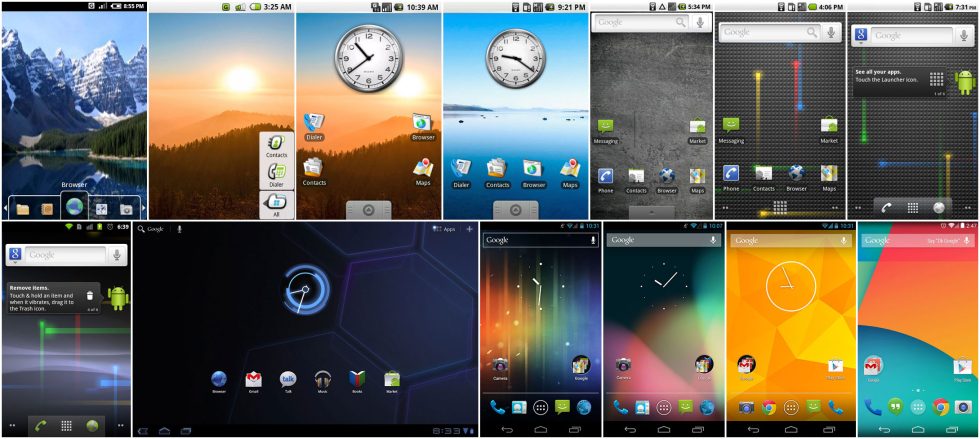 Android has been with us in one form or another for more than six years. During that time, we've seen an absolutely breathtaking rate of change unlike any other development cycle that has ever existed. When it came time for Google to dive in to the smartphone wars, the company took its rapid-iteration, Web-style update cycle and applied it to an operating system, and the result has been an onslaught of continual improvement. Lately, Android has even been running on a previously unheard of six-month development cycle, and that's slower than it used to be. For the first year of Android's commercial existence, Google was putting out a new version every two-and-a-half months.
More in Tux Machines
Slackware Live Edition – on its way to 1.0?

Last week the second Beta of the upcoming Slackware 14.2 was released. My goal was to have a new Beta of my liveslak ready by that time, so that I could provide new ISO images to test the Slackware Beta2 on a live medium. Unfortunately, there was an attack of the flu in my team at work and things got a bit busier than usual. There was a plus side to this: some last moment bug fixes which could be applied to my scripts – the result of having more evenings available to test. Therefore the new release is not labeled "0.5.0" but "0.5.1"

Leftovers: KDE

Manjaro ARM launched

Hi community, wonderful news in regard of architecture expanding within Manjaro Linux. It all started with a simple post on our developers mailing list. Somebody wants to do Manjaro for ARM … Just after one month of development our first alpha release is now ready. So what is this all about? Manjaro Arm is a project aimed to bring you the simplicity and customability that is Manjaro to ARM devices. These devices are growing in numbers and can be used for any number of applications. Most famous is the Raspberry Pi series and BeagleBoard series.

Plasma 5.5.4 and Calligra Suite 2.9.11 now available

The 4th update for KDE's Plasma 5.5.x series is now available to all Chakra users. According to the release schedule, unless new issues occur, this will be the last update for this series before 5.6 gets released next month. Plasma 5.5.4 as usually includes a month's translations and bugfixes, with the authors highlighting the improvements for handling multi-screen setups. The Calligra Suite also receives a bugfix update to version 2.9.11, which mainly provides fixes for krita and kexi.