The history of Android: The endless iterations of Google's mobile OS
Submitted by Roy Schestowitz on Monday 16th of June 2014 11:22:12 AM
Filed under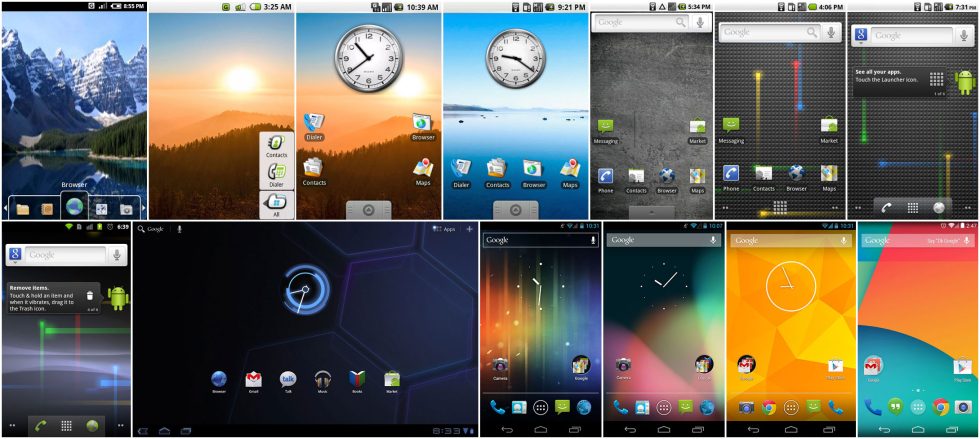 Android has been with us in one form or another for more than six years. During that time, we've seen an absolutely breathtaking rate of change unlike any other development cycle that has ever existed. When it came time for Google to dive in to the smartphone wars, the company took its rapid-iteration, Web-style update cycle and applied it to an operating system, and the result has been an onslaught of continual improvement. Lately, Android has even been running on a previously unheard of six-month development cycle, and that's slower than it used to be. For the first year of Android's commercial existence, Google was putting out a new version every two-and-a-half months.
More in Tux Machines
Android Leftovers

The Turing Phone Is Super Durable and Ultra Secure

The device also sports a 13MP/8MP camera combo, 64GB / 128GB of internal storage and runs Android 5.0 Lollipop out of the box.

GNU/Linux Share of Global Page-Views Reaches New High

Eight days in April, 2015, so far, have reached 2% share of page-views for GNU/Linux on the desktop worldwide, according to data from StatCounter.

Linux Kernel 4.0 Update Kit Now Available for Black Lab Linux 6.5, Ubuntu 15.04

Roberto J. Dohnert announced the immediate availability of the Linux Kernel 4.0 Update Kit for his Black Lab Linux computer operating system, allowing users to update to the newly released Linux 4.0 kernel.