The history of Android: The endless iterations of Google's mobile OS
Submitted by Roy Schestowitz on Monday 16th of June 2014 11:22:12 AM
Filed under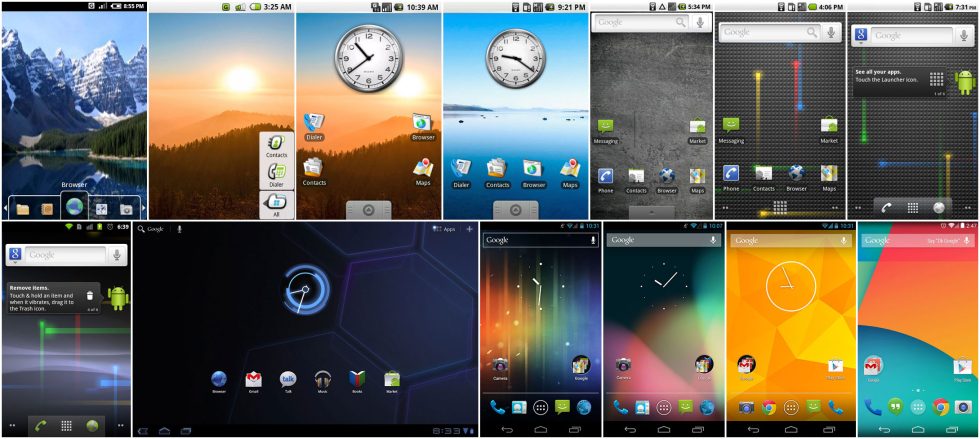 Android has been with us in one form or another for more than six years. During that time, we've seen an absolutely breathtaking rate of change unlike any other development cycle that has ever existed. When it came time for Google to dive in to the smartphone wars, the company took its rapid-iteration, Web-style update cycle and applied it to an operating system, and the result has been an onslaught of continual improvement. Lately, Android has even been running on a previously unheard of six-month development cycle, and that's slower than it used to be. For the first year of Android's commercial existence, Google was putting out a new version every two-and-a-half months.
More in Tux Machines
today's howtos

Raspberry Pi: A closer look at Raspbian PIXEL

Over the past three posts, I have looked at a number of different Linux distributions for various models of the Raspberry Pi - including SUSE/openSUSE, Fedora, Manjaro and Ubuntu MATE, and PiCore Linux. What I haven't done yet is look at the latest version of the Raspberry Pi Foundation's own Linux distribution, Raspbian with their PIXEL desktop. So I will look at that first, and then I will wrap this series up. I know that I just recently wrote about Raspbian PIXEL, but that was a sort of "what's new" overview, and in this post I want to go much deeper, and in a lot more detail, to provide some comparison to the other Linux distributions that I have been testing. So please bear with me...

Linux Kernel News

Dell Has Sold 'Tens of Millions' Dollars' Worth of Linux Laptops

So popular Linux personality Bryan Lunduke, who recently took an hour out to talk to Dell's Senior Architect in the office of CTO — try saying that with a mouthful of doughnut — Barton George. What did he learn? Well, for one, Dell says it has 'no plans' to start shipping its Linux-powered developer laptops with anything other than Ubuntu.