The history of Android: The endless iterations of Google's mobile OS
Submitted by Roy Schestowitz on Monday 16th of June 2014 11:22:12 AM
Filed under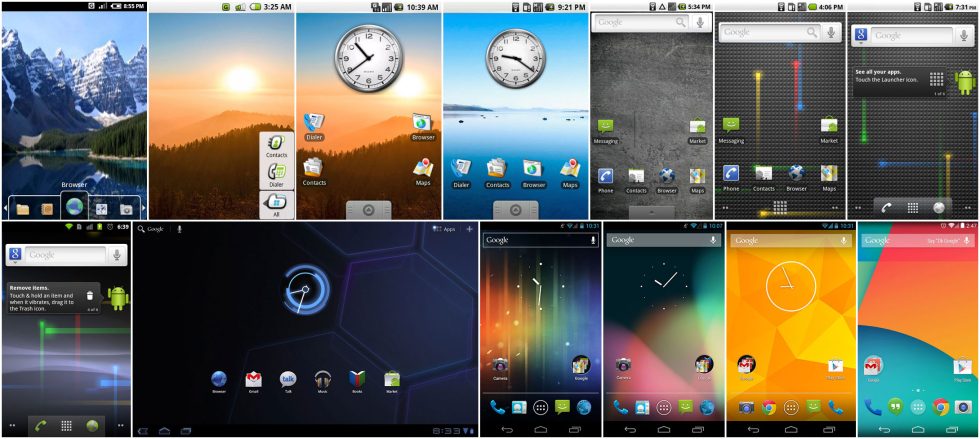 Android has been with us in one form or another for more than six years. During that time, we've seen an absolutely breathtaking rate of change unlike any other development cycle that has ever existed. When it came time for Google to dive in to the smartphone wars, the company took its rapid-iteration, Web-style update cycle and applied it to an operating system, and the result has been an onslaught of continual improvement. Lately, Android has even been running on a previously unheard of six-month development cycle, and that's slower than it used to be. For the first year of Android's commercial existence, Google was putting out a new version every two-and-a-half months.
More in Tux Machines
Leftovers: Software

Linux 4.11, 4.9.12 and 4.4.51

Takashi Iwai has submitted the sound subsystem updates for the Linux 4.11 kernel with most of that work happening in the audio driver space.

Jerome Glisse and others have been working on the rather cool Heterogeneous Memory Management support for the Linux kernel going back several years. While Jerome hoped to see HMM merged for Linux 4.11, it will be sitting out at least one more cycle.

today's howtos

Leftovers: Gaming

With the competitive RadeonSI vs. NVIDIA performance for HITMAN on Linux there have been some Premium reader requests for also taking a look at the CPU/RAM usage and other vitals while running this latest Feral game port on the different GPUs/drivers.