Firefox and GTK+ 3
Submitted by Rianne Schestowitz on Wednesday 25th of June 2014 11:28:41 AM
Filed under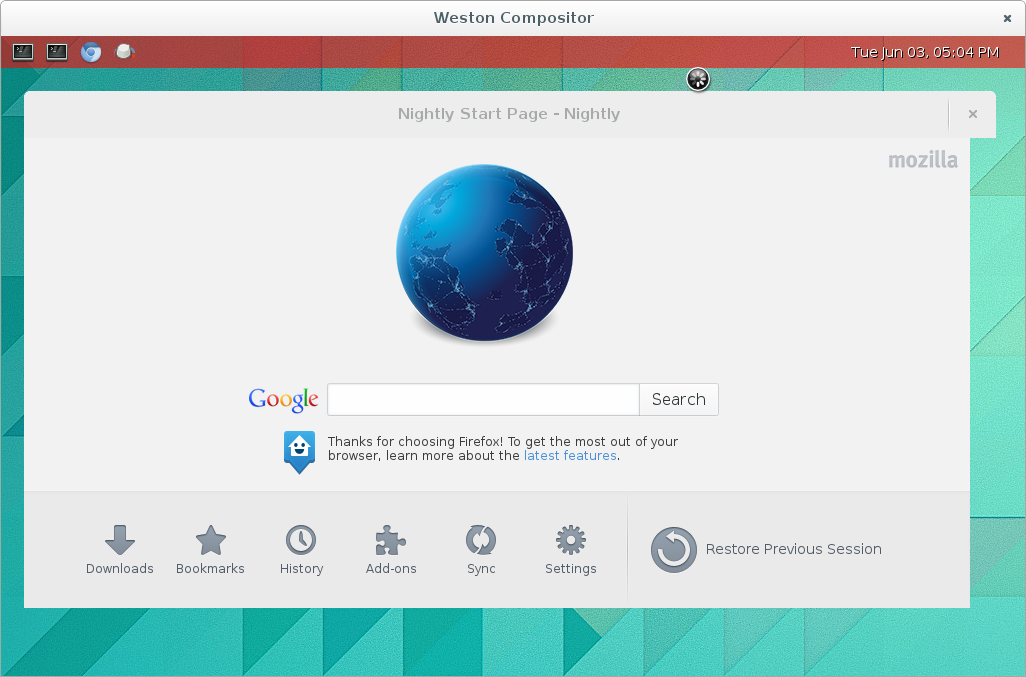 The issue we had to solve is that GTK+ 2 and GTK+ 3 cannot be loaded in the same address space. Moving Firefox from GTK+ 2 to GTK+ 3 isn't a problem, as only GTK+ 3 gets loaded in its address space, and everything is fine. The problem comes when you load a plugin that links to GTK+ 2, e.g. Flash. Then, GTK+ 2 and GTK+ 3 get both loaded, GTK+ detects that, and aborts to avoid bigger problems.
More in Tux Machines
Meizu MX4 Ubuntu Edition Is Official, Will Be at MWC In March

No longer a rumour but fact: Meizu has confirmed the news on its social media accounts this morning, just as the latest flash sale for the Bq Ubuntu Phone was getting underway.

Telegram Desktop for Linux Review

Telegram is an instant messaging service that is best known for its mobile implementation, but a desktop app is also available and it's even better than what users might expect.

KaOS 2015.02 Distro Brings a Unique, Pure KDE Plasma 5 Experience - Screenshot Tour

The KaOS development team was proud to announce on February 24 the immediate availability for download of the KaOS 2015.02 Linux kernel-based operating system for personal computers and laptops. This is the first ever release of the KaOS Linux distribution with the next-generation KDE Plasma desktop environment, powered by the latest KDE Frameworks 5 technology.