Firefox and GTK+ 3
Submitted by Rianne Schestowitz on Wednesday 25th of June 2014 11:28:41 AM
Filed under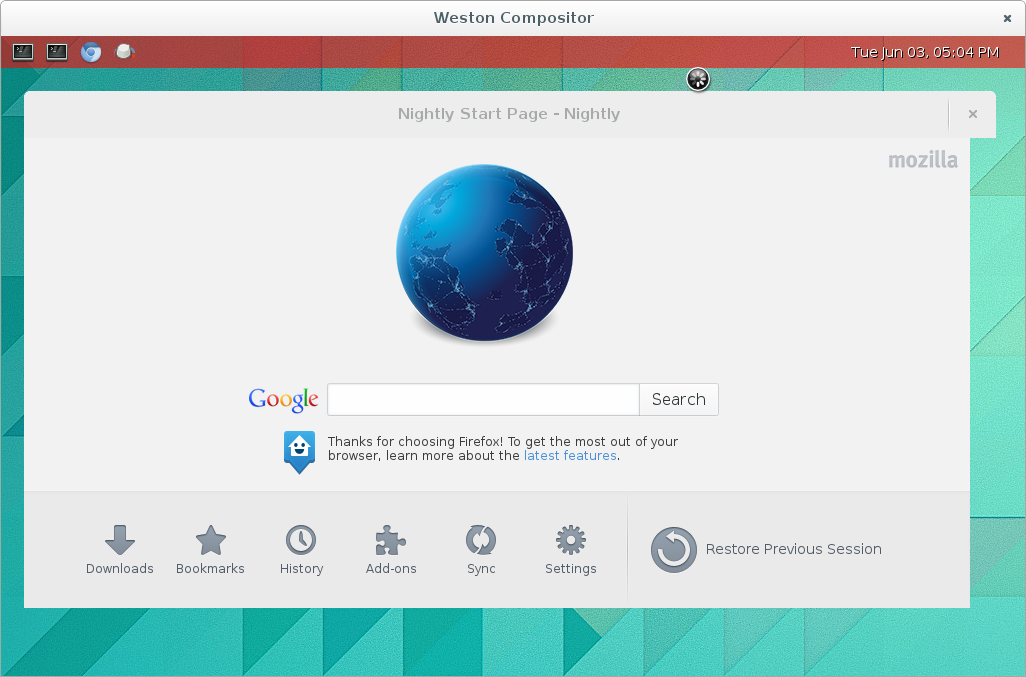 The issue we had to solve is that GTK+ 2 and GTK+ 3 cannot be loaded in the same address space. Moving Firefox from GTK+ 2 to GTK+ 3 isn't a problem, as only GTK+ 3 gets loaded in its address space, and everything is fine. The problem comes when you load a plugin that links to GTK+ 2, e.g. Flash. Then, GTK+ 2 and GTK+ 3 get both loaded, GTK+ detects that, and aborts to avoid bigger problems.
More in Tux Machines
Leftovers: Software

today's howtos

Leftovers: Gaming

Fedora: The Latest

A redesign/ update for Anaconda install banners has been an ongoing project for me since the summer and has recently, in the passed month or so, had a fair amount of conversation on its Pagure ticket. I have done multiple series of iterations for these banners, and in the couple of weeks have established a design that represents the Fedora vibe. There are three, sort of, sub-categories for the banners: Common Banners, Server-specific Banners, and Desktop-specific Banners. At this point I have completed drafts of the Common banners (available on all editions) and the Desktop-specific banners (available in addition to Common for Desktop editions).

Tom Callaway seems to be a very nice person who has been overclocked to about 140% normal human speed. In only 20 minutes he gave an interesting and highly-amusing talk that could have filled a 45-minute slot on the legal principles that underpin Fedora, how they got that way, and how they work out in practice. In the old days, Callaway said, Red Hat made Red Hat Linux, entirely in-house. What the company didn't make was any money; sales of hats generated more profit than sales of Red Hat box sets, which apparently were sold at a loss. It was felt that this plan wouldn't work out in the long term, so Red Hat changed to making Enterprise Linux. It didn't want to stop doing a hobbyist Linux, however, so Fedora Core was launched. Red Hat also wanted the community to have input into what Fedora was, and how it looked, but the company couldn't just drop the reins and let the community take over, because it was still legally the distributor.