Firefox and GTK+ 3
Submitted by Rianne Schestowitz on Wednesday 25th of June 2014 11:28:41 AM
Filed under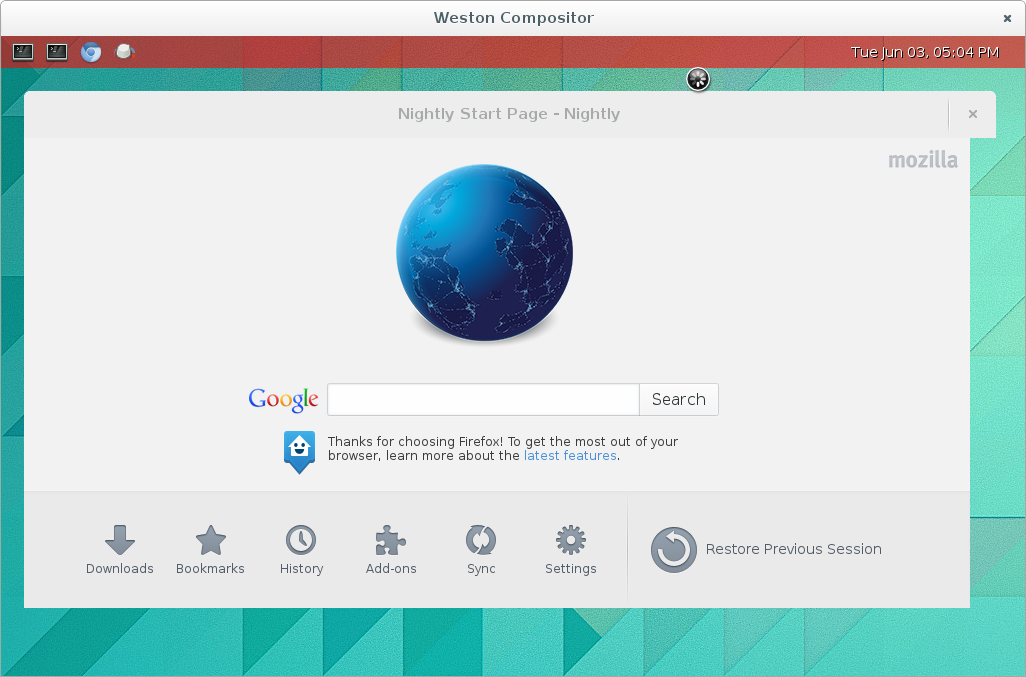 The issue we had to solve is that GTK+ 2 and GTK+ 3 cannot be loaded in the same address space. Moving Firefox from GTK+ 2 to GTK+ 3 isn't a problem, as only GTK+ 3 gets loaded in its address space, and everything is fine. The problem comes when you load a plugin that links to GTK+ 2, e.g. Flash. Then, GTK+ 2 and GTK+ 3 get both loaded, GTK+ detects that, and aborts to avoid bigger problems.
»
Printer-friendly version

982 reads

PDF version
More in Tux Machines
OSS Leftovers

KDE: Discover, Qt Creator, LibAlkimia

SwagArch 18.02 - U Got Swag?

SwagArch sounds like an interesting concept. The aesthetic side of things is reasonable, although brown as a color and a dark theme make for a tricky choice. The fonts are pretty good overall. But the visual element is the least of the distro's problems. SwagArch 18.02 didn't deliver the basics, and that's what made Dedoimedo sad. Network support plus the clock issue, horrible package management and broken programs, those are things that must work perfectly. Without them, the system has no value. So you do get multimedia support and a few unique apps, however that cannot balance out all the woes and problems that I encountered. All in all, Swag needs a lot more work. Also, it will have a tough time competing with Manjaro and Antergos, which are already established and fairly robust Arch spins. Lastly, it needs to narrow down its focus. The overall integration of elements is pretty weak. Eclectic, jumbled, not really tested. 2/10 for now. Let's see how it evolves.

How Open Source Approach is Impacting Science

Dive into the exciting world of Innovative Science to explore and find out about how the Linux-based Operating System and Open Source are playing a significant role in the major scientific breakthroughs that are taking place in our daily lives.