Huawei Honor 6 Review: new flagship smartphone with Kirin 920 octa-core processor
Submitted by Rianne Schestowitz on Wednesday 25th of June 2014 03:27:01 PM
Filed under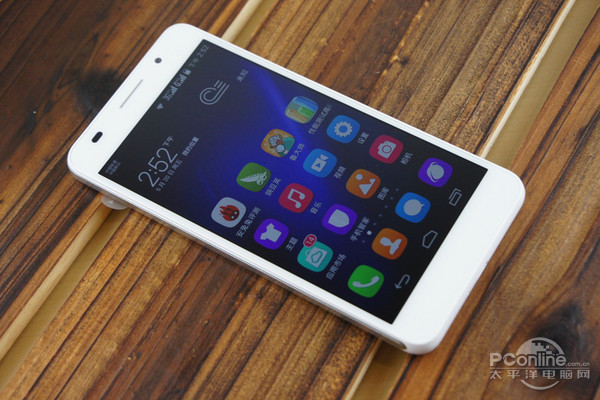 After we've covered the news about the official lauching about the new flagship smartphone, the Huawei Honor 6, is now we have a review about the phone. The new Huawei Honor 6 is packs with 5 inch screen, 3GB of RAM and this is the first smartphone that powered by Huawei HiSilicon Kirin 920 octa-core processor made of four A15 cores and 4 A7 cores which Huawei thinks compares to the Qualcomm Snapdragon 805 chipset.The Huawei Honor 6 has officially release in Beijing on June 24th, 2014. Before now, the Huawei Honor 6 has spread as a rumors, and now this phone is come to the market and ready to beat the other flagship smartphone, such as Samsung Galaxy S5.
More in Tux Machines
Leftovers: OSS

Security updates and no more patches from grsecurity (without a fee)

The GrSecurity initiative that hosts various out-of-tree patches to the mainline Linux kernel in order to enhance the security will no longer be available to non-paying users. GrSecurity has been around for the better part of two decades and going back to the 2.4 kernel days. In 2015 the stable GrSecurity patches became available to only commercial customers while the testing patches had still been public. That's now changing with all GrSecurity users needing to be customers.

This change is effective today, April 26th 2017. Public test patches have been removed from the download area. 4.9 was specifically chosen as the last public release as being the latest upstream LTS kernel will help ease the community transition.

Anyone here use grsecurity and have any thoughts about this?

Microsoft-Connected Forrester and Black Duck Continue to Smear FOSS

More Coverage of Kali Linux 2017.1 Release

Offensive Security, the developers of the BackTrack-derived Kali Linux open-source, security-oriented operating system announced the availability of the Kali Linux 2017.1 rolling release. Since Kali Linux become a rolling distro, the importance of such updated images was never the same, but Kali Linux 2017.1 appears to be a major release of the ethical hacking distro, adding a bunch of exciting new features and improvements to the Debian-based operating system.

Offensive Security has updated the Kali Linux images with new features and changes. Termed Kali Linux 2017.1, this release comes with support for wireless injection attacks to 802.11ac and Nvidia CUDA GPU. You can simply update your existing installation by running few commands if you don't wish to download the updated images from Kali repos.