Huawei Honor 6 Review: new flagship smartphone with Kirin 920 octa-core processor
Submitted by Rianne Schestowitz on Wednesday 25th of June 2014 03:27:01 PM
Filed under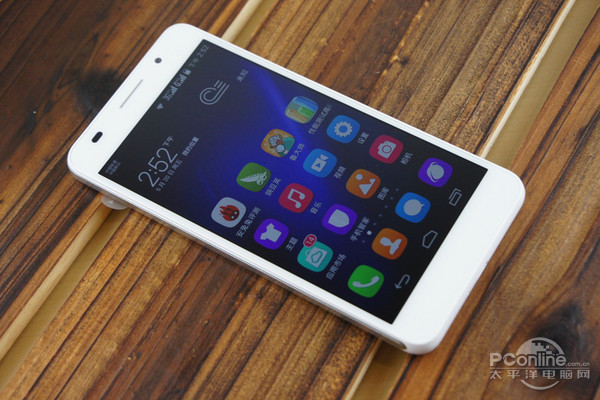 After we've covered the news about the official lauching about the new flagship smartphone, the Huawei Honor 6, is now we have a review about the phone. The new Huawei Honor 6 is packs with 5 inch screen, 3GB of RAM and this is the first smartphone that powered by Huawei HiSilicon Kirin 920 octa-core processor made of four A15 cores and 4 A7 cores which Huawei thinks compares to the Qualcomm Snapdragon 805 chipset.The Huawei Honor 6 has officially release in Beijing on June 24th, 2014. Before now, the Huawei Honor 6 has spread as a rumors, and now this phone is come to the market and ready to beat the other flagship smartphone, such as Samsung Galaxy S5.
More in Tux Machines
Ubuntu Touch to Land with Bq Aquaris e4.5 Phones in February

The first two companies that have been confirmed to release phones with Ubuntu Touch are Meizu and Bq. Until now, only Meizu showed any kind of involvement with Ubuntu Touch and they were the first to announce a launch window. On the other hand, Bq has been silent, but it seems to have been very busy and to be the first one out the door.

Linux 3.19 Merge Window Closes Ahead Of Schedule

Linus announced on Friday night that he's closing the merge window early for 3.19. Torvalds said that he's pulling the last of the pull requests on Saturday -- related to KBuild and the READ_ONCE split-up -- but is planning to then close the merge window.

X.Org Server 1.16.3 Released To Fix Security Issues

Julien Cristau of Debian announced the X.Org Server 1.16.3 release on Saturday morning. The primary focus of this release is on correcting the security issues within the GLX, DIX, XV, DRI3, RENDER, and other areas of the xorg-server code-base affected by outstanding security problems.