Huawei Honor 6 Review: new flagship smartphone with Kirin 920 octa-core processor
Submitted by Rianne Schestowitz on Wednesday 25th of June 2014 03:27:01 PM
Filed under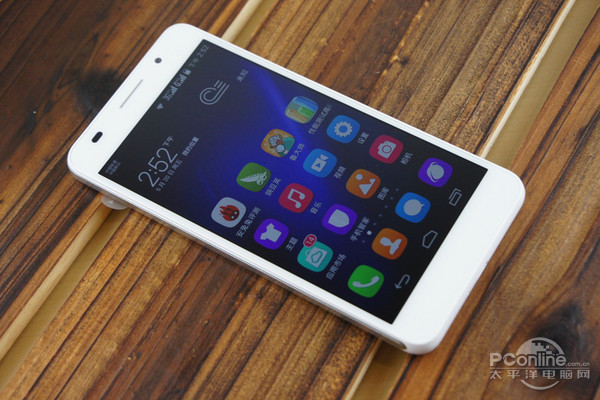 After we've covered the news about the official lauching about the new flagship smartphone, the Huawei Honor 6, is now we have a review about the phone. The new Huawei Honor 6 is packs with 5 inch screen, 3GB of RAM and this is the first smartphone that powered by Huawei HiSilicon Kirin 920 octa-core processor made of four A15 cores and 4 A7 cores which Huawei thinks compares to the Qualcomm Snapdragon 805 chipset.The Huawei Honor 6 has officially release in Beijing on June 24th, 2014. Before now, the Huawei Honor 6 has spread as a rumors, and now this phone is come to the market and ready to beat the other flagship smartphone, such as Samsung Galaxy S5.
More in Tux Machines
today's howtos

Leftovers: Gaming

There's a lot to look forward to this year, so here's a quick reminder so that you don't get swallowed up! This is by no means an exhaustive list (it's just a fraction), that's what the comments are for to tell us what you're looking forward to if we didn't include it, and to tell us how horrible we are for not putting it in.

Velocibox, a minimalistic action game developed and published by Shawn Beck, has been released on Steam and it will get a Linux version soon.

Fedora 21 Alpha to release on Tuesday

Today the Fedora Engineering Steering Commitee held a "Go/No Go" meeting regarding the Fedora 21 alpha, and it was agreed that the current release candidates for Fedora 21 met the release criteria. With this decision, this means that Fedora 21 will be released on Tuesday September 23, 2014.

Teaching open source changed my life

Teaching open source has been a breath of fresh air for myself and for many of our students because with the open source way, there are no official tests. There is no official certification for the majority of open source projects. And, there are no prescribed textbooks. In open source, no employer worth working for will ask for official proof of your abilities. A good employer will look at what you've done and ask you to showcase what you can do. Yes, it still helps to have a Computer Science degree, but the lack of one is often no drawback.