Huawei Honor 6 Review: new flagship smartphone with Kirin 920 octa-core processor
Submitted by Rianne Schestowitz on Wednesday 25th of June 2014 03:27:01 PM
Filed under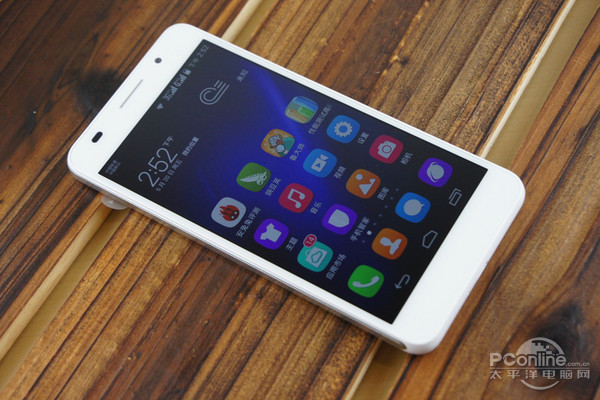 After we've covered the news about the official lauching about the new flagship smartphone, the Huawei Honor 6, is now we have a review about the phone. The new Huawei Honor 6 is packs with 5 inch screen, 3GB of RAM and this is the first smartphone that powered by Huawei HiSilicon Kirin 920 octa-core processor made of four A15 cores and 4 A7 cores which Huawei thinks compares to the Qualcomm Snapdragon 805 chipset.The Huawei Honor 6 has officially release in Beijing on June 24th, 2014. Before now, the Huawei Honor 6 has spread as a rumors, and now this phone is come to the market and ready to beat the other flagship smartphone, such as Samsung Galaxy S5.
More in Tux Machines
Leftovers: Software

Games and CrossOver

Valve released a new stable Steam Client update for all supported platforms, including SteamOS, GNU/Linux, macOS, and Microsoft Windows, fixing some nasty issues, but also implementing various improvements. For all platforms, the Steam Client March 23 update addresses a bug that prevented non-Steam game shortcuts from being saved during restarts of the desktop client, as well as a bunch of rare hangs and crashes that users reported after updating to the major Steam Client March 9 release.

I am delighted to announce that CodeWeavers has just released CrossOver 16.2.0 for both macOS and Linux. CrossOver 16.2 has many improvements to our core Windows compatibility layer and also specific enhancements for several popular applications.

Red Hat and Fedora

Red Hat announced this week general availability of Red Hat Gluster Storage 3.2. This latest version of Red Hat's software-defined storage solution includes a number of enhancements and new features that seek to improve small file performance, provide data integrity at a lower cost, and enhance integration with Red Hat OpenShift Container Platform.

Android Leftovers

Movado is another luxury mechanical watchmaker looking to get into the smartwatch game, and it just revealed its new Android Wear 2.0 watch, the Movado Connect, at the Baselworld 2017 watch show.