What's up with Open Standards?
Submitted by Rianne Schestowitz on Sunday 6th of July 2014 08:58:53 PM
Filed under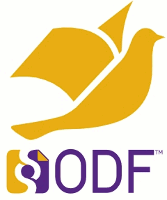 It is hard enough for people to understand what protocols such as TCP/IP do. These open standards however are invisible to most of them, even if they're using them on a daily basis. Other open standards, such as OpenDocument Format, are probably not conceivable by some people, who think that an office document is "an extension of Microsoft Office". I have even heard of teachers, here in France, who refused to even mention ODF because such a thing "could not possibly exist". The conceptual distinction between a file and an application has not permeated much, even in the twenty first century.
More in Tux Machines
Windows XP: Your upgrade experiences

I think more media attention needs to be brought to Linux [an open-source operating system] nowadays. I've tried many platforms and have found Lubuntu in particular to be a very sophisticated and extremely lightweight operating system. Even on computers with as little as 512MB of RAM the system boots, runs programs and shuts down like a bullet.

Testing Fedora 21 fitness for world population with Internationalization

Fedora is a global Linux distribution, as soon as we say the word "Global", immediately internationalization (i18n) and localization(l10n) become a utmost important part of the distribution.

Ondemand vs. Performance CPU Governing For AMD FX CPUs On Linux 3.17

In the tests shared yesterday of looking at the AMD FX-9590 CPU on Linux and other CPU benchmarks from this weekend, some Phoronix readers raised concerns about the CPU scaling governor differences between the AMD and Intel hardware. The AMD FX CPUs continue to use the CPUfreq driver by default to handle their scaling while modern Intel CPUs have the new Intel P-State driver. Beyond the Intel-specific P-State vs. CPUfreq, the AMD CPUs generally default to using the "ondemand" governor while with Intel desktop CPUs on P-State it generally ends up with the "performance" mode. Some Phoronix readers found performance vs. ondemand differences to be unfair, but for AMD FX CPUs, there isn't much of a difference in our common CPU torture test benchmarks found in the Phoronix Test Suite.

Google Sends Invites for September 15 India Event; Android One Launch Likely

Google has sent invitations for an event in India on September 15. While the invite itself says "More details closer to the date!", it is expected that the much-awaited Android One smartphones will make their debut at the event. Android One was announced back in June at Google I/O with India's Karbonn, Micromax, and Spice the confirmed launch partners, though more Indian companies have reportedly joined the list since then.