What's up with Open Standards?
Submitted by Rianne Schestowitz on Sunday 6th of July 2014 08:58:53 PM
Filed under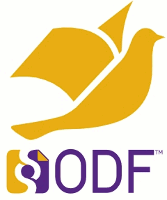 It is hard enough for people to understand what protocols such as TCP/IP do. These open standards however are invisible to most of them, even if they're using them on a daily basis. Other open standards, such as OpenDocument Format, are probably not conceivable by some people, who think that an office document is "an extension of Microsoft Office". I have even heard of teachers, here in France, who refused to even mention ODF because such a thing "could not possibly exist". The conceptual distinction between a file and an application has not permeated much, even in the twenty first century.
More in Tux Machines
Ardour 4.0 released

The Ardour project is pleased to announce the release of Ardour 4.0. This release brings many technical improvements, as well as new features and over a thousand bug fixes. The biggest changes in this release: Better cross platform support. Ardour now runs on GNU/Linux, OS X and for the first time, Windows. JACK is no longer required, making it easier than ever for new users to get Ardour up and running (though JACK is still usable with Ardour). The user interface has seen a thorough overhaul, leading to a more modern and polished experience.

Android Leftovers

today's howtos

Leftovers: Software

With WiMAX not being too popular and other competing wireless standards taking over, NetworkManager is discontinuing its support for this technology.