Plasma Next Accessibility
Submitted by Rianne Schestowitz on Sunday 6th of July 2014 11:07:34 PM
Filed under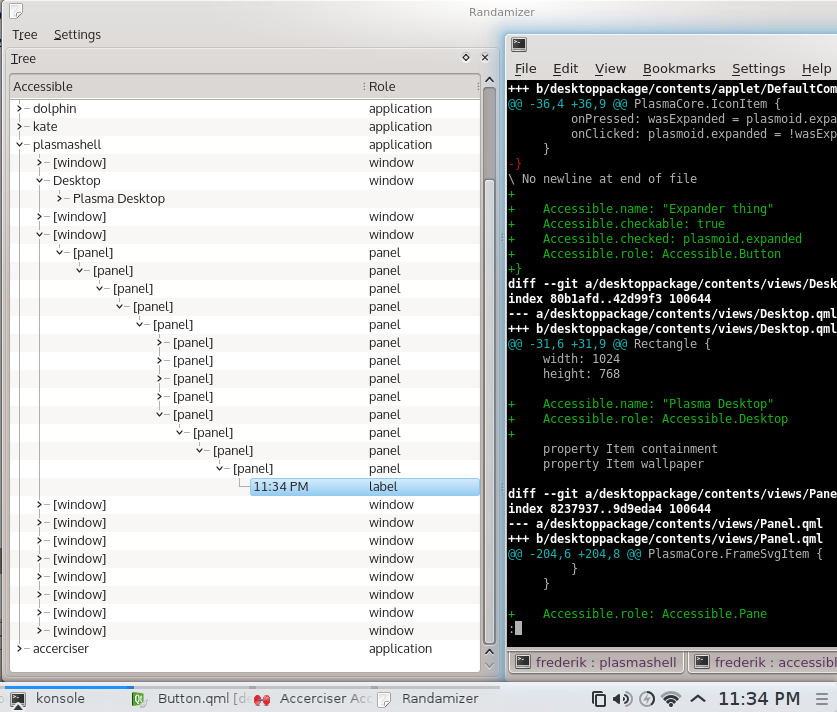 I've been wondering for quite some time though how the state of Plasma Next is when it comes to accessibility. In this case accessibility is mostly how the applications and desktop shell expose semantics to the accessibility framework via an API (on Linux the beast is called AT-SPI, a DBus API). The goal is that assistive technology such as a screen readers (Orca), the screen magnifier, or Simon can pick up what's going on and assist the user. This allows for example blind people to use the software. The big thing here is that while Qt never had good support for QGraphicsView accessibility, we plowed away at making things work well with Qt Quick. This afternoon I finally got around to looking at the next iteration of the KDE desktop for real. In fact I'm writing this in a running Plasma Next session on top of the frameworks 5 libraries. It feels a bit like the porting from KDE 3 to 4, except that most things seem to just work so far.
More in Tux Machines
4 things governments need to know to adopt open source cloud - Red Hat

Open source cloud platforms, like OpenStack, can allow public sector agencies to connect systems and share data easily. Here are four things governments need to know to make open source cloud a success.

Open source key to preserving human history, argues Vatican

Ammenti explained that, in order for the manuscripts to be readable, the Vatican Library opted for open source tools that do not require proprietary platforms, such as Microsoft Office, to be read. "We save it as a picture as it's longer life than a file. You don't rely on PowerPoint or Word. In 50 years they can still just look at it," he said.

Open Source Router Connects US, Australia

The ONOS Project and partners said Wednesday they have demonstrated the real-world practicality of using a router with open source software to connect networks in Australia and the US. The test validates the vision of SDN, open source for carriers, as well as ON.Lab's ONOS network operating system, according to one of its coordinators. "SDN is about disaggregation of closed, proprietary boxes and separating of forwarding planes, control planes and applications," says Guru Parulkar, executive director and board member of ON.Lab , which coordinates ONOS development. The communications test between Australia and the US achieved just that, he says. (See ON.Lab Aims to Make White Boxes Carrier-Grade , ON.Lab Intros Open Source SDN OS and SK Telecom Bets on SDN for Wireless.)

Xubuntu Core 15.04 Officially Released, Not Related to Ubuntu Core

A new official Xubuntu flavor called "core" has been announced by developers. It's based on Ubuntu, and it integrates the Xfce desktop environment and nothing else.