Plasma Next Accessibility
Submitted by Rianne Schestowitz on Sunday 6th of July 2014 11:07:34 PM
Filed under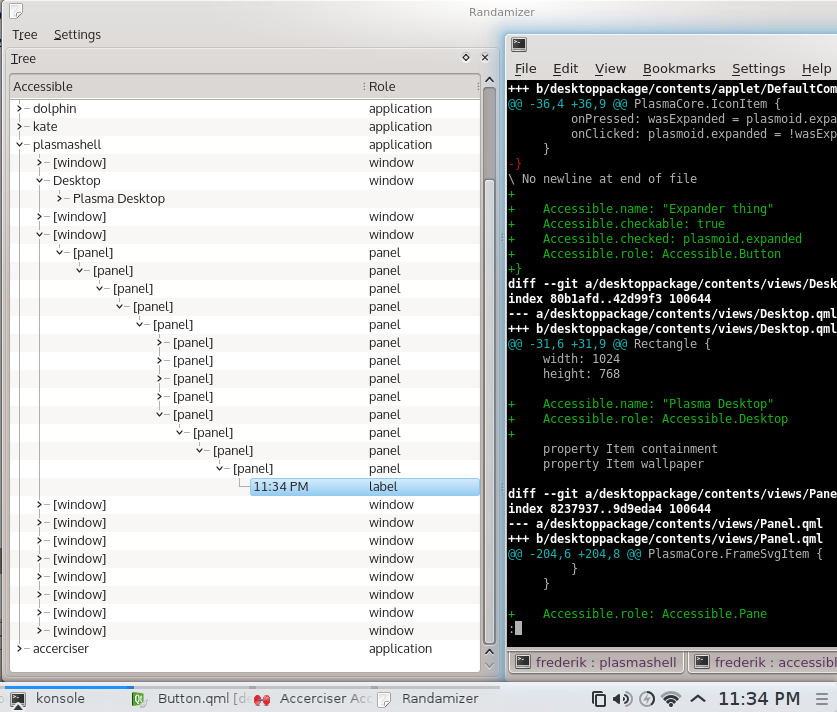 I've been wondering for quite some time though how the state of Plasma Next is when it comes to accessibility. In this case accessibility is mostly how the applications and desktop shell expose semantics to the accessibility framework via an API (on Linux the beast is called AT-SPI, a DBus API). The goal is that assistive technology such as a screen readers (Orca), the screen magnifier, or Simon can pick up what's going on and assist the user. This allows for example blind people to use the software. The big thing here is that while Qt never had good support for QGraphicsView accessibility, we plowed away at making things work well with Qt Quick. This afternoon I finally got around to looking at the next iteration of the KDE desktop for real. In fact I'm writing this in a running Plasma Next session on top of the frameworks 5 libraries. It feels a bit like the porting from KDE 3 to 4, except that most things seem to just work so far.
More in Tux Machines
CoreOS CEO: Security is fundamental

In an interview, CEO Alex Polvi claims his company invented the cloud-native OS category and discusses how CoreOS's update strategy differs from the likes of Red Hat

KDE and Akademy

OpenDaylight Project announces new members

Open Source Usage in Large Enterprises

It is obvious that open source is much used today and plays an important role in many organizations, but how used is it in large enterprises? This question has been addressed in a recent study called The Open Source Era, conducted by Oxford Economics, a venture with Oxford University dedicated to forecasting and quantitative analysis, and WIPRO, an IT, consulting and outsourcing company.