Disagreements Arise Over the Prospects for Android Wear
Submitted by Roy Schestowitz on Monday 7th of July 2014 06:41:45 PM
Filed under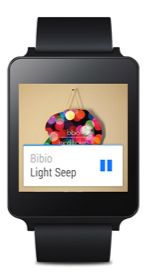 When Android itself first arrived, it took some time succeed as well, as I noted in a post on OStatic back in 2009. Then, almost no phones shown at Mobile World Congress ran the platform. Since then, Google has shown that it can create strong markets for open mobile platforms.
In all likelihood, we'll see Google offer incentives for developers to rally around Android Wear, and incentives for buyers. There, too, Google has prior experience, as it has incentivized users and developers surrounding both Android and Chrome OS.
»
Printer-friendly version

728 reads

PDF version
More in Tux Machines
Chromium and Firefox: New Features

Chromium evangelist François Beaufort announced today that Google's Chrome OS engineers have managed to implement a new feature that will let Chromebook owners monitor the CPU usage, RAM, and zRam statistics in real-time. The feature was implemented in the Chrome Canary experimental channel and can be easily enabled by opening the Google Chrome web browser and accessing the chrome://flags/#sys-internals flag. There you'll be able to monitor your Chromebook's hardware and see what's eating your memory or CPU during heavy workloads, all in real-time. "Chrome OS users can monitor in real-time their CPU usage, memory and zRam statistics thanks to the new internal page chrome://sys-internals in the latest Canary," said François Beaufort in a Google+ post. "For that, enable the experimental chrome://flags/#sys-internals flag, restart Chrome, and enjoy watching real-time resource consumption."

Across the industry, September is always an exciting month in mobile, and the same is true here at Mozilla. Today, we're launching the newest Firefox for iOS alongside an update for the popular Firefox Focus for Android, which we launched in June.

Ubuntu 17.10 (Artful Aardvark) Is Now Powered by Linux Kernel 4.13, GCC 7.2

Greg Kroah-Hartman published on Wednesday new maintenance updates for various of the supported Linux kernel branches that he maintains, including the Linux 4.12 series, which appears to have reached end of life.

The ISS just got its own Linux supercomputer

A year-long project to determine how high-performance computers can perform in space has just cleared a major hurdle -- successfully booting up on the International Space Station (ISS). This experiment conducted by Hewlett Packard Enterprise (HPE) and NASA aims to run a commercial off-the-shelf high-performance computer in the harsh conditions of space for one year -- roughly the amount of time it will take to travel to Mars.

Qt 5.6.3 Released

I am pleased to inform that Qt 5.6.3 has been released today. As always with a patch release Qt 5.6.3 does not bring any new features, just error corrections. For details of the bug fixes in Qt 5.6.3, please check the change logs for each module.