Disagreements Arise Over the Prospects for Android Wear
Submitted by Roy Schestowitz on Monday 7th of July 2014 06:41:45 PM
Filed under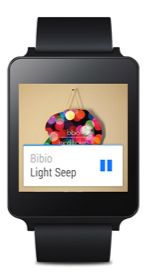 When Android itself first arrived, it took some time succeed as well, as I noted in a post on OStatic back in 2009. Then, almost no phones shown at Mobile World Congress ran the platform. Since then, Google has shown that it can create strong markets for open mobile platforms.
In all likelihood, we'll see Google offer incentives for developers to rally around Android Wear, and incentives for buyers. There, too, Google has prior experience, as it has incentivized users and developers surrounding both Android and Chrome OS.
More in Tux Machines
NVIDIA Linux Performance-Per-Dollar: What The RX 480 Will Have To Compete Against

There's a lot of benchmarking going on this weekend at Phoronix in preparation for next week's Radeon RX 480 Linux review. Here are some fresh results on the NVIDIA side showing the current performance-per-dollar data for the NVIDIA Maxwell and Pascal graphics cards for seeing what the RX 480 "Polaris 10" card will be competing against under Linux.

RaspAnd Project Brings Android 6.0 Marshmallow to Raspberry Pi 3, Now with GAAPS

Android-x86 and GNU/Linux developer Arne Exton has informed Softpedia today, June 25, 2016, about the immediate availability of a new build of his RaspAnd distribution for Raspberry Pi single-board computers. RaspAnd Build 160625 is the first to move the Android-x86-based distro to the latest Android 6.0.1 Marshmallow mobile operating system created by Google. And in the good tradition of the RaspAnd project, both Raspberry Pi 3 Model B and Raspberry Pi 2 Model B are supported.

BSD Leftovers

The fifth alpha release of the huge FreeBSD 11.0 operating system update is now available for testing. FreeBSD 11.0 is bringing updated KMS drivers, Linux binary compatibility layer improvements, UEFI improvements, Bhyve virtualization improvements, and a wide range of other enhancements outlined via the in-progress release notes.

The HAMMER2 file-system is going on four years in development by the DragonFlyBSD crew, namely by its founder Matthew Dillon. It's still maturing and taking longer than anticipated, but this is yet another open-source file-system.

Debian GNU/Linux 9 "Stretch" to Ship with GCC 6 by Default, Binutils 2.27

Debian developer Matthias Klose has announced that the new GCC 6 compiler, which will be made the default GCC compiler for the upcoming Debian GNU/Linux 9 "Stretch" operating system, is now available in the Debian Testing repos. Debian users who are currently using Debian Testing can make GCC 6 the default compiler by installing the gcc/g++ packages from experimental. If installing it, they are also urged to help fix reported built failures in Debian Testing and Debian Unstable.