Disagreements Arise Over the Prospects for Android Wear
Submitted by Roy Schestowitz on Monday 7th of July 2014 06:41:45 PM
Filed under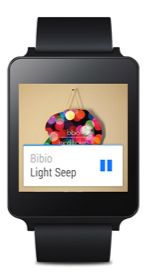 When Android itself first arrived, it took some time succeed as well, as I noted in a post on OStatic back in 2009. Then, almost no phones shown at Mobile World Congress ran the platform. Since then, Google has shown that it can create strong markets for open mobile platforms.
In all likelihood, we'll see Google offer incentives for developers to rally around Android Wear, and incentives for buyers. There, too, Google has prior experience, as it has incentivized users and developers surrounding both Android and Chrome OS.
»
Printer-friendly version

736 reads

PDF version
More in Tux Machines
OnePlus 5T review—An outstanding combination of specs, design, and price

After launching the OnePlus 5 earlier this year, OnePlus is back with an end-of-year upgrade for the device. The OnePlus 5T takes a winning formula—high-end specs with a low price tag and a metal body—and reworks the front of the phone to dedicate as much space as possible to the screen. This device has a new screen, a new button layout, a new fingerprint reader, and a new camera setup. It almost feels like a totally new device. We liked the OnePlus 5 from earlier in the year, but, with the more modern design, OnePlus has fixed OnePlus 5's biggest downside. The result is something that is extremely compelling—a $500 phone that makes you question exactly why you'd give $800 to those other OEMs when this has nearly everything the more expensive phones have.

Linus Torvalds: 'I don't trust security people to do sane things'

Linus Torvalds has offered his thoughts on Linux security approaches, branding some security professionals as "f*cking morons" for focusing on process-killing rather than debugging. Torvalds, the creator and principal developer of the Linux kernel, does not often pull his punches when it comes to the kernel's behaviors and security. The engineer carried on the tradition over the weekend, as Google Pixel developer Kees Cook submitted a pull request for hardened usercopy changes for v4.15-rc1, which according to Cook, narrows areas of memory "that can be copied to/from userspace in the face of usercopy bugs by adding explicit whitelisting for slab cache regions." Also: Linux creator slams security bods

Sustainable Open Source is About Evolution as a Group

The role of a CMO in a software company is fundamentally different from that in any other category. We have a really interesting role in marketing and technology, and it's one of education and guidance. There used to be a place 20 years ago where, as a marketer, you would come up with a simple pithy message and buy a bunch of advertising and people would believe it. That's not true anymore. Now we have to position ourselves alongside the architectures and the thought leadership that our customers are interested in to prove our value.

Games: SuperTuxKart, PAWARUMI, Radar Warfare and More

The developers of the SuperTuxKart open-source and cross-platform racing game built around the Linux mascot Tux the penguin announced today the release of SuperTuxKart 0.9.3. Previously in RC state, the SuperTuxKart 0.9.3 release comes four and a half months after the previous version, and it brings awesome news for the fans. The big news for this release is that for the first time, users can now enjoy SuperTuxKart on the go, on their Android smartphone or tablet, as the game hit Google Play Store. As for the cool new features added in SuperTuxKart 0.9.3, we can mention a new "Cornfield Crossing" track set in a farm, new "Candela City" nighttime track in the European city, new "Las dunas stadium", arena for the battle mode, as well as updated karts with new graphical effects like exhaust smoke and headlights.

PAWARUMI [Steam, Official Site] is a modern take on the classic shoot 'em up formula, with explosive visuals and explosions literally everywhere. As of today it's officially on Linux. The game is currently in Early Access, although they estimate it will only be in it for a few months, as most of what they plan is already implemented ready to be rolled out.

Stick Nightmare [Steam, itch.io] is a rather difficult puzzle platformer that was made with the open source Godot game engine, it's now available on Linux.

Radar Warfare [Steam, Official Site] is a bullet-hell shooter that's quite simple, but it does at least offer up a nice style with the radar visuals.

Streets of Rogue [Steam, Official Site] just got that little bit more awesome with a new 4-player split-screen option, for when you have those mad gaming parties. This new feature needs to be turned on manually in the settings.

For those still playing Minecraft, you will be pleased to know a huge update named 'The Update Aquatic' is on the way with an ocean revamp.