Disagreements Arise Over the Prospects for Android Wear
Submitted by Roy Schestowitz on Monday 7th of July 2014 06:41:45 PM
Filed under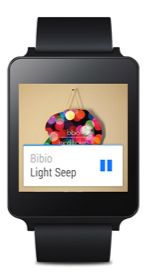 When Android itself first arrived, it took some time succeed as well, as I noted in a post on OStatic back in 2009. Then, almost no phones shown at Mobile World Congress ran the platform. Since then, Google has shown that it can create strong markets for open mobile platforms.
In all likelihood, we'll see Google offer incentives for developers to rally around Android Wear, and incentives for buyers. There, too, Google has prior experience, as it has incentivized users and developers surrounding both Android and Chrome OS.
More in Tux Machines
How I landed a job in open source

I have been working in the computer business for over 40 years, but the best years have been the last 17 or so working with Linux and open source software. I got into the computer business unintentionally and kind of sideways, but that is a whole other story. I'll tell you about how I got into open source and Linux semi-intentionally and also kind of sideways.

Camera App for Ubuntu Touch Gets Major Improvements – Gallery

Ubuntu Touch is almost ready, but some of the core apps are still updated. The camera app recently received an upgrade and numerous features have been added.

Google Fixed GHOST Exploit in Chrome OS in 2014 and Didn't Tell Anyone

Details about a GLIBC vulnerability were published a couple of days ago by a company called Qualys, and the distributions using it have already received patches. Now, it seems that Google knew about this problem, patched it in ChromeOS a year ago, and forgot to say anything to anyone.

ESA implements open source based private cloud infrastructure

The European Space Agency (ESA) has implemented a private cloud infrastructure to offer IT services to its user communities. The datacentre in Frascati, Italy, is already operational, while a second datacentre in Darmstadt, Germany, has just been completed.