Disagreements Arise Over the Prospects for Android Wear
Submitted by Roy Schestowitz on Monday 7th of July 2014 06:41:45 PM
Filed under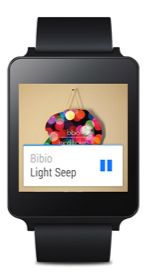 When Android itself first arrived, it took some time succeed as well, as I noted in a post on OStatic back in 2009. Then, almost no phones shown at Mobile World Congress ran the platform. Since then, Google has shown that it can create strong markets for open mobile platforms.
In all likelihood, we'll see Google offer incentives for developers to rally around Android Wear, and incentives for buyers. There, too, Google has prior experience, as it has incentivized users and developers surrounding both Android and Chrome OS.
More in Tux Machines
Today in Techrights

today's leftovers

Linux Foundation and Linux

Like FreeBSD Jails and Solaris Zones, Linux containers are self-contained execution environments -- with their own, isolated CPU, memory, block I/O, and network resources -- that share the kernel of the host operating system. The result is something that feels like a virtual machine, but sheds all the weight and startup overhead of a guest operating system.

There's a lot of hype in the air about blockchain technology at the moment. A recent World Economic Forum report predicts that by 2025 10% of GDP will be stored on blockchains or blockchain related technology. This means it's probably something which everyone involved in business should take notice of. However, there's still a lack of understanding about what it is, and what it does.