Disagreements Arise Over the Prospects for Android Wear
Submitted by Roy Schestowitz on Monday 7th of July 2014 06:41:45 PM
Filed under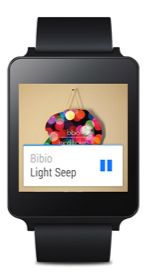 When Android itself first arrived, it took some time succeed as well, as I noted in a post on OStatic back in 2009. Then, almost no phones shown at Mobile World Congress ran the platform. Since then, Google has shown that it can create strong markets for open mobile platforms.
In all likelihood, we'll see Google offer incentives for developers to rally around Android Wear, and incentives for buyers. There, too, Google has prior experience, as it has incentivized users and developers surrounding both Android and Chrome OS.
More in Tux Machines
Slackware Live Edition – on its way to 1.0?

Last week the second Beta of the upcoming Slackware 14.2 was released. My goal was to have a new Beta of my liveslak ready by that time, so that I could provide new ISO images to test the Slackware Beta2 on a live medium. Unfortunately, there was an attack of the flu in my team at work and things got a bit busier than usual. There was a plus side to this: some last moment bug fixes which could be applied to my scripts – the result of having more evenings available to test. Therefore the new release is not labeled "0.5.0" but "0.5.1"

Leftovers: KDE

Manjaro ARM launched

Hi community, wonderful news in regard of architecture expanding within Manjaro Linux. It all started with a simple post on our developers mailing list. Somebody wants to do Manjaro for ARM … Just after one month of development our first alpha release is now ready. So what is this all about? Manjaro Arm is a project aimed to bring you the simplicity and customability that is Manjaro to ARM devices. These devices are growing in numbers and can be used for any number of applications. Most famous is the Raspberry Pi series and BeagleBoard series.

Plasma 5.5.4 and Calligra Suite 2.9.11 now available

The 4th update for KDE's Plasma 5.5.x series is now available to all Chakra users. According to the release schedule, unless new issues occur, this will be the last update for this series before 5.6 gets released next month. Plasma 5.5.4 as usually includes a month's translations and bugfixes, with the authors highlighting the improvements for handling multi-screen setups. The Calligra Suite also receives a bugfix update to version 2.9.11, which mainly provides fixes for krita and kexi.