Disagreements Arise Over the Prospects for Android Wear
Submitted by Roy Schestowitz on Monday 7th of July 2014 06:41:45 PM
Filed under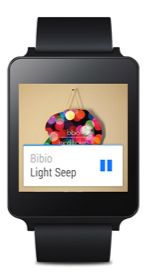 When Android itself first arrived, it took some time succeed as well, as I noted in a post on OStatic back in 2009. Then, almost no phones shown at Mobile World Congress ran the platform. Since then, Google has shown that it can create strong markets for open mobile platforms.
In all likelihood, we'll see Google offer incentives for developers to rally around Android Wear, and incentives for buyers. There, too, Google has prior experience, as it has incentivized users and developers surrounding both Android and Chrome OS.
More in Tux Machines
Curious about Linux? Try Linux Desktop on the Cloud

Linux maintains a very small market share as a desktop operating system. Current surveys estimate its share to be a mere 2%; contrast that with the various strains (no pun intended) of Windows which total nearly 90% of the desktop market. For Linux to challenge Microsoft's monopoly on the desktop, there needs to be a simple way of learning about this different operating system. And it would be naive to believe a typical Windows user is going to buy a second machine, tinker with partitioning a hard disk to set up a multi-boot system, or just jump ship to Linux without an easy way back.

Data indicates that Android picked up global market share from iOS last month

Tracking mobile web traffic, NetMarketShare computes the market share for mobile operating systems. Based on the data from last month, Android was able to widen its gap over iOS globally. Considering that the Apple iPhone 6s and Apple iPhone 6s Plus weren't launched until September 25th, the recently released phones accounted for a miniscule part of the data. The new models won't have a major effect on the results until the figures for this month are released.