Disagreements Arise Over the Prospects for Android Wear
Submitted by Roy Schestowitz on Monday 7th of July 2014 06:41:45 PM
Filed under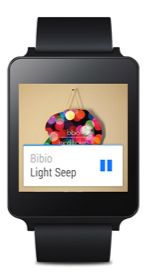 When Android itself first arrived, it took some time succeed as well, as I noted in a post on OStatic back in 2009. Then, almost no phones shown at Mobile World Congress ran the platform. Since then, Google has shown that it can create strong markets for open mobile platforms.
In all likelihood, we'll see Google offer incentives for developers to rally around Android Wear, and incentives for buyers. There, too, Google has prior experience, as it has incentivized users and developers surrounding both Android and Chrome OS.
More in Tux Machines
Red Hat OpenStack Platform

The adoption of OpenStack in production environments has burgeoned, necessitating increased requirements for enhanced management and seamlessly integrated enterprise capabilities. Numerous enterprises worldwide rely on Red Hat's offerings in the OpenStack space—that is, Red Hat OpenStack Platform, a highly scalable, open Infrastructure-as-a-Service (IaaS) platform designed to deploy, scale and manage private cloud, public cloud and Network Functions Virtualization (NFV) environments.

PayPal Reduces Costs 10x With Open Source CI

The bigger you are, the more small efficiencies add up. Manivannan Selvaraj's talk from LinuxCon North America gives us a detailed inside view of how PayPal cut operating costs by a factor of ten, while greatly increasing performance and user convenience. Everything has to be fast now. We can't have downtimes. No going offline for maintenance, no requesting resources with a days-long ticketing process. Once upon a time virtual machines were the new miracle technology that enabled more efficient resource use. But that was then. Selvaraj describes how PayPal's VMs were operating at low efficiency. They started with a single giant customized Jenkins instance running over 40,000 jobs. It was a single point of failure, not scalable, and inflexible.

Turn Raspberry Pi 3 Into a Powerful Media Player With RasPlex

I have hundreds of movies, TV shows and music that I have bought over the years. They all reside on my Plex Media Server. Just like books, I tend to buy these works and watch them once in awhile, instead of relying on "streaming" services like Netflix where content isn't always available forever. If you already have Plex Media Server running, then you can build an inexpensive Plex Media Player using Raspberry Pi 3 and RasPlex. Plex Media Server is based on open source Kodi (formerly XBMC), but is not fully open source. Plex Media Center has a friendly interface and it's very easy to set up a media center (See our previous tutorial on how to install it on a Raspberry Pi 3 or on another dedicated Linux machine).

7 Linux predictions for 2017

Last year I made a set of predictions of events that I thought would happen in the tech world (focused primarily on Linux and free software). I was mostly right. This has emboldened me to make another set of predictions for 2017. I have no inside knowledge on any of these—I am basing this entirely on the twin scientific principles of star maths and wishy thinking.