Disagreements Arise Over the Prospects for Android Wear
Submitted by Roy Schestowitz on Monday 7th of July 2014 06:41:45 PM
Filed under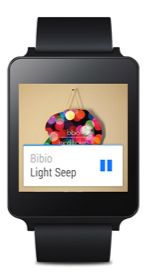 When Android itself first arrived, it took some time succeed as well, as I noted in a post on OStatic back in 2009. Then, almost no phones shown at Mobile World Congress ran the platform. Since then, Google has shown that it can create strong markets for open mobile platforms.
In all likelihood, we'll see Google offer incentives for developers to rally around Android Wear, and incentives for buyers. There, too, Google has prior experience, as it has incentivized users and developers surrounding both Android and Chrome OS.
More in Tux Machines
Red Hat News

New release of Red Hat's enterprise-grade container platform is based on the recent Kubernetes 1.4 milestone, adding new dynamic storage capabilities and an enhanced dashboard. Red Hat announced the release of its OpenShift Container Platform 3.4 on Jan. 18, providing enterprises with new container management capabilities. The new release follows the OpenShift Container Platform 3.3 milestone that debuted in September 2016.

Development News: LLVM, New Releases, and GCC

Hans Wennborg of Google, serving as the LLVM release manager, has announced the tagging of the first release candidate of the forthcoming LLVM 4.0. LLVM 4.0 was branched last week, shifting new development to LLVM 5.0, per their new versioning scheme.

The GCC Steering Committee has approved of the RISC-V port being included in GCC. Published earlier this month was the new RISC-V port of GCC, the promising open-source and royalty-free processor ISA that's been gaining ground the past few years. This GCC RISC-V port was initially held up by university lawyers but now it's ready to roll in GCC with the approval of the GCC steering committee.

The Free Software Foundation Tuesday announced a major rethinking of the software projects that it supports, putting top priority on a free mobile operating system, accessibility, and driver development, among other areas.

PulseAudio 10 and Virtual GPU in Linux

It's been a half year since the debut of PulseAudio 9.0 while the release of PulseAudio 10 is coming soon. PulseAudio 9.99.1 development release was tagged earlier this month, then usually after x.99.2 marks the official release, so it won't be much longer now before seeing PulseAudio 10.0 begin to appear in Linux distributions.

With the Linux 4.10 kernel having initial but limited Intel Graphics Virtualization Tech support, you can begin playing with the experimental virtual GPU support using the upstream kernel and libvirt.

Licensing FUD and Licensing Advice

"Looking back five or ten years, companies managing open source risk were squarely focused on license risk associated with complying with open source licenses," notes a report from Black Duck Software. Fast-forward to today, and the rules and processes surrounding open source licensing are more complex than ever.

This condition was intended to apply mainly to what would now be considered SaaS deployments, although the reach of "interacting remotely through a computer network" should perhaps be read to cover situations going beyond conventional SaaS. The objective was to close a perceived loophole in the ordinary GPL in environments where users make use of functionality provided as a web service, but no distribution of the code providing the functionality occurs. Hence, Section 13 provides an additional source code disclosure requirement beyond the object code distribution triggered requirement contained in GPLv2 Section 3 and GPLv3 and AGPLv3 Section 6.