SparkyLinux 3.4 GameOver -- a Linux distro for gamers
Submitted by Roy Schestowitz on Tuesday 8th of July 2014 04:11:19 PM
Filed under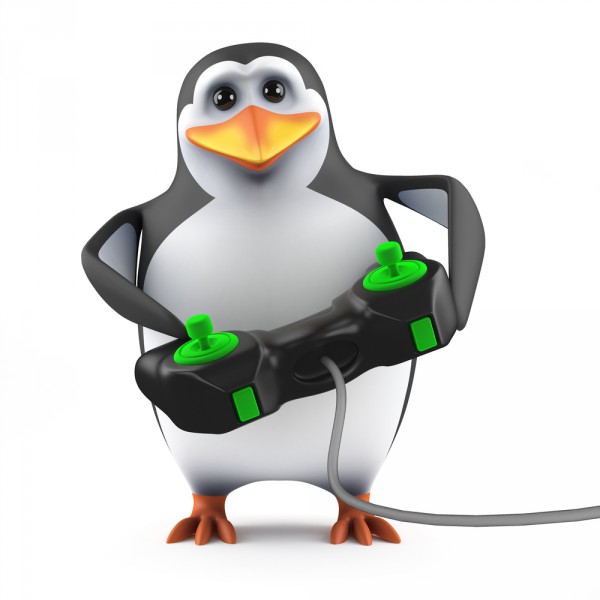 Historically, Linux and gaming were like oil and water -- it did not mix. For the most part, this was just accepted as a fact of life. Quite frankly, this was OK as users were more interested in maintaining their box and chatting with other Linux users anyway. However, as time went by, jealousy of DOS, and then ultimately Windows, definitely grew as more and more amazing games were released for Microsoft's operating system. Even Linus Torvalds himself dual-booted Linux and DOS to play Prince of Persia.
More in Tux Machines
Why Good Linux Sysadmins Use Markdown

The Markdown markup language is perfect for writing system administrator documentation: it is lightweight, versatile, and easy to learn, so you spend your time writing instead of fighting with formatting. The life of a Linux system administrator is complex and varied, and you know that documenting your work is a big time-saver. A documentation web server shared by you and your colleagues is a wonderful productivity tool. Most of us know simple HTML, and can whack up a web page as easily as writing plain text. But using Markdown is better.

Purism's next product could be a smartphone that runs Linux/free software

Purism is a company that's been developing laptops and tablets that run Linux-based, free and open source software for a few years. Now Purism is considering building a smartphone and the company is soliciting feedback from potential customers. The idea would be to release a Librem Phone that runs GNU/Linux rather than Android, and which offers security and privacy features to help set it apart from most other phones on the market.

Cinnamon 3.2 in Linux Mint 18.1 Supports Vertical Panels, Better Accelerometers

After informing the community a few days ago about the Mintbox Mini Pro PC and the upcoming improvements and new features shipping with the XApps software projects in Linux Mint 18.1, Clement Lefebvre just published the monthly Linux Mint newsletter.

Blender 2.78 Open-Source 3D Graphics Software Released with Spherical Stereo VR

Today, September 30, 2016, the Blender Foundation is proud to release Blender 2.78, the latest stable and most advanced version of the popular, open-source, free, and cross-platform Blender 3D modelling software. Blender 2.78 comes six months after the release of Blender 2.77, and it's a major update that adds numerous new features and improvements, among which we can mention rendering of spherical stereo images for VR (Virtual Reality), viewport rendering improvements, as well as brand new freehand curves drawing over surfaces. Moreover, the Grease Pencil received awesome improvements and it now doubles as both an animation and drawing tool, powerful new options have been added for B-Bones, it's now possible to import and export basic operators in the Alembic support, and the Cloth Physics feature received new Simulation Speed option and Dynamic Base Mesh support.